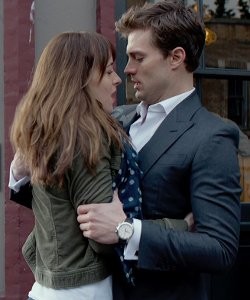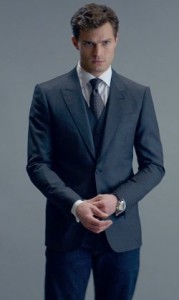 Omega
watch wearer Jamie Dornan was in London this week at the premier of his new film 50 Shades of Grey.
Fans camped out early to catch a glimpse of Jamie in action as he made his way down the red carpet at the film premier.
The British actor, who plays the role of Christian Grey is set to send heart racing in the sexual film which is based on the award winning novel 50 Shades of Grey by EL James.
Dakota Johnson joined Jamie on the red carpet, as she plays his co-star Ana Steele in the film but the couple we in such demand that they didn't get chance to chat to all the media on the red carpet before they were whisked inside to watch the film.
Film critics have already counting the number of sex scenes, and apparently there's a total of 16 minutes, creating mixed views on whether the film actually delights.
Love it or hate it, we reckon it's just too tempting to give it a miss and as a bonus there's a smoking hot leading couple, so what more can you ask for.
This film certainly ain't an ordinary chick flick and not one to watch with the parents.