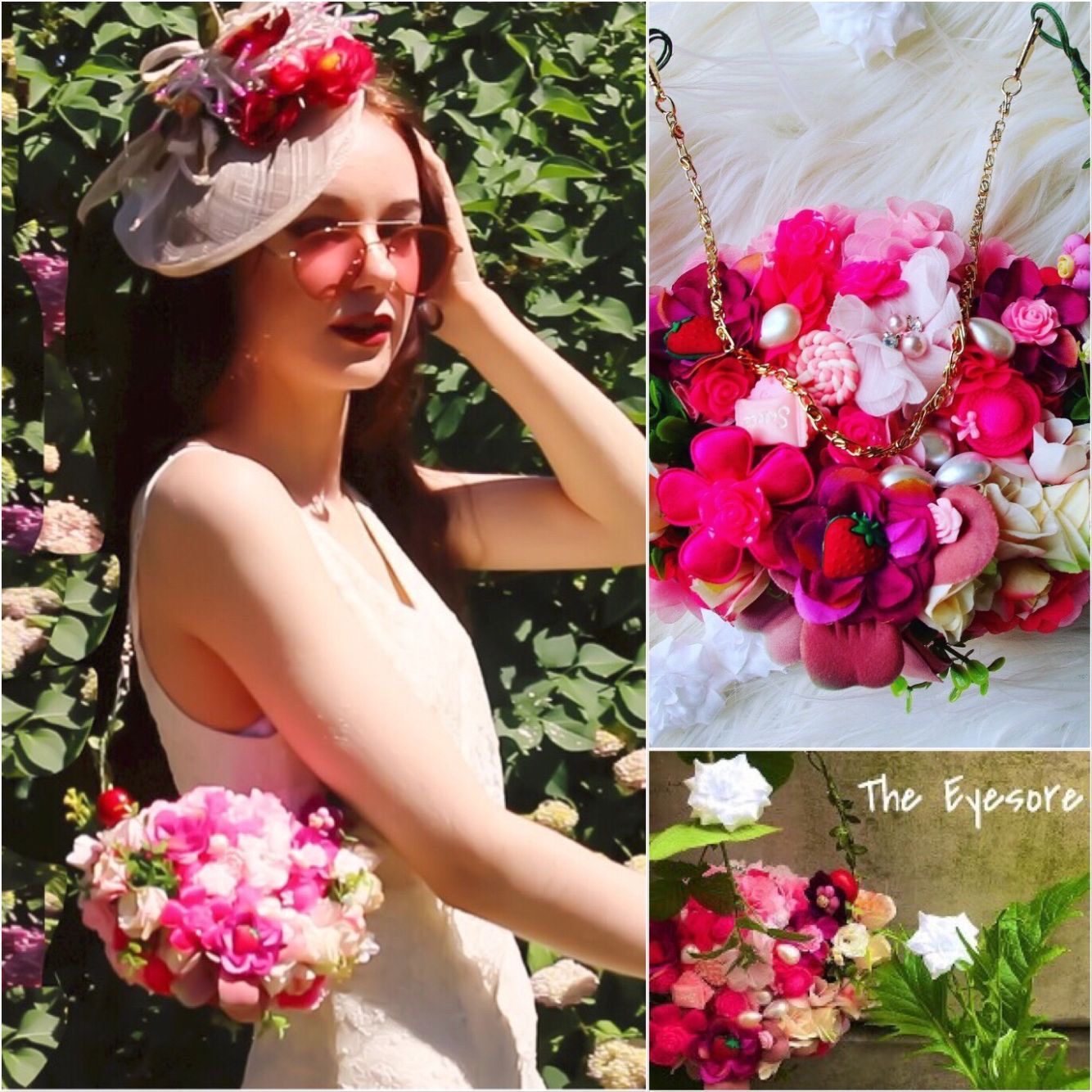 Bag cult launches its collection with the one of a kind Eyesore, this clutch was designed with the opposite of a minimalist in mind, embellished generously with flowers, artificial leaves and eye-catching handpicked unique embellishments, the eyesore is definitely a head turner.
Exploring sweetness and femininity in art, this clutch is a perfect statement piece for a female with a reputable fashion taste who likes to stand out and create fashion trends.
Designer and owner Dami Oladapo Is passionate about her vision 'With only one exclusively designed, we can guarantee you would never find a bag like the eyesore. The eyesore would be the first of our unique and varied collection of bags, exploring wearable arts and technology, one designed every month.'
View the EyeSore and have your head turned!