From ancient Rome, Greece, to the Aztecs and Saladin's Arabia, Charlemagne to Napoleon, the Eagle has been used to symbolise ultimate power. The 'messenger of the gods' appears throughout ancient and modern religious and classical texts. Gold sculptures have popularised the Golden Eagle through the centuries and so we were excited to speak to Natalis Luxus on their truly incredible unique luxury golden eagle nest sculpture, Anatolios.
The beautifully majestic Anatolios rises above the eagle nest protecting the most precious in his world. Featured on precious Lava stone from active Italian Volcanoes, this exclusive piece of Art is 185cm high, meticulously crafted from 22-carat fine Gold completed with Diamond eyes.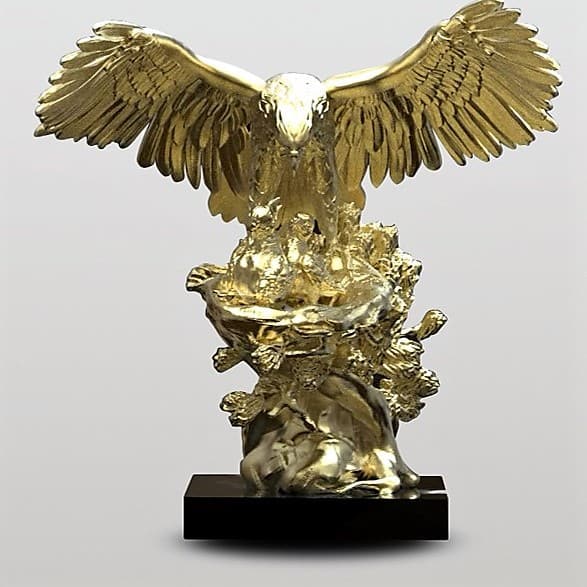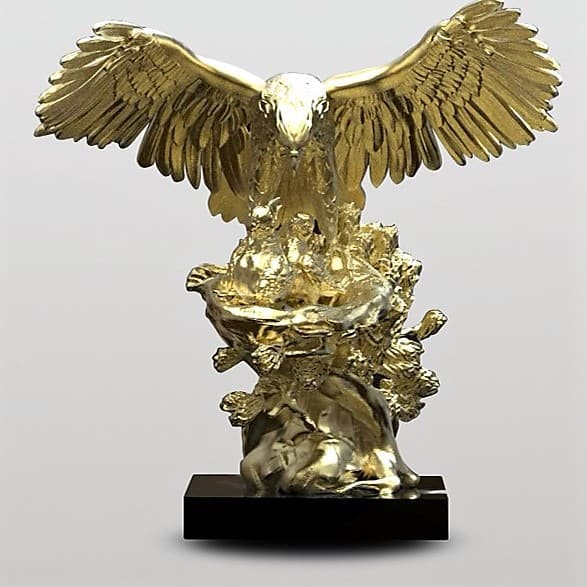 Provided with Certificate of Authenticity and Guarantee of Quality this fabulous made to order limited to one unique piece, never to be replicated.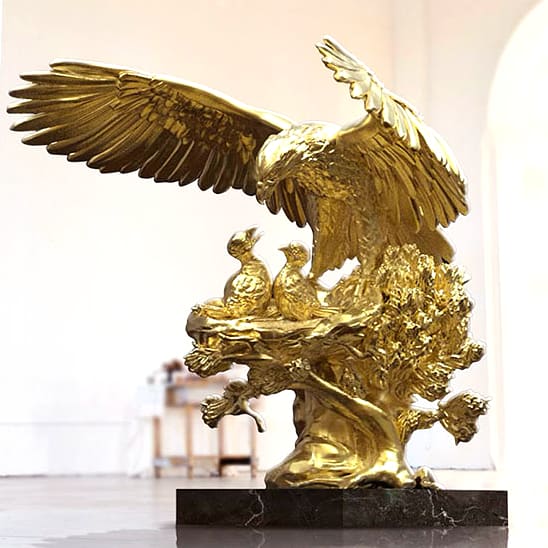 Natalis Luxus, is the husband and wife team, Natalia and Konrad Messner-Bakos, artisan craftsman and masters painter, who over 30 years, have grown their passion for art together.
'Our secret lies in choosing materials of great value from various parts of the world, all in accordance with rigorous principles that demand absolute quality. Creating forms, blending colours and shaping the whole according to the law that governs exclusive elegance. The harmony of things, the harmony of life.'

'Our greatest inspiration is the beauty and diversity of nature and the world around us. The aim was to create something truly unique and exclusive. We create exclusive pieces in limited numbers, truly unique and extraordinary designs that can take months, sometimes years to create.'
You can see the passion in the Anatolios, for more information, photos and price click here. The Anatolios could well be the ultimate luxury Golden Eagle sculpture ever created.
View and enjoy the range of exclusive products from Natalis Luxus listed on LuxSeeker.com