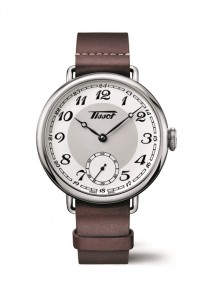 Tissot has just released a beautiful vintage-inspired piece, the Tissot Heritage 1936, reflecting a time when wristwatches began to overtake pocket watches.
Back in March at Baselworld 2016 in Geneva, the Tissot Heritage created quite a stir from enthusiasts and the media alike, by launching an almost exact replica from eighty years ago.
Options of brown or white leather strap with elegant stitch detailing acknowledges the quality of these historic timepieces, while the powerful movement, visible through the back of the case, shows the technology beating at the heart is strictly modern.
Founded in 1853 in a small town in Le Locle, one of the cradles of Swiss watchmaking, Tissot has a rich and fascinating history with Charles-Félicien Tissot created a comptoir d'établissage, effectively a network of highly specialist independent workers who produced the different pocket and pendant watch parts at home, that they then assembled and sold at the comptoir. You could argue Charles-Félicien Tissot was a founder of 'skilled home working' which enabled Tissot  to bring to market the first mass produced watch.
Over the 163 years of it's watchmaking history Tissot has crafted an enviable reputation for reliability and accuracy.
This position is re-enforced by numerous sporting relationships. Tissot is the Official Timekeeper and Partner of basketball with the NBA, FIBA and CBA; cycling with the Tour de France and the UCI World Cycling Championships; motorsports with MotoGPTM and the FIM World Superbike Championship, rugby with the RBS 6 Nations Championship, TOP14, the European Rugby Champions and Challenge Cups, the World Championships of fencing and ice hockey and the AFL.
Tissot ambassadors have a strong sport and actor focus.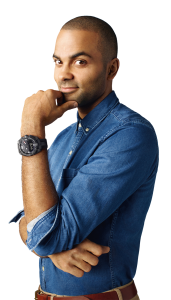 Tony Parker, is a French professional basketball player currently with the San Antonio Spurs of the National Basketball Association (NBA) where he has helped the Spurs win four NBA championships in 2003, 2005, 2007 and 2014.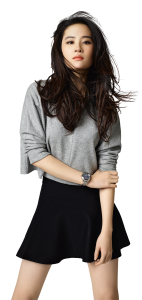 Liu Yifei,  the famous Chinese actress and singer who studied at the Performance Institute of the Beijing Film Academy,  starting her acting career in 2002, when she was only 15 years old.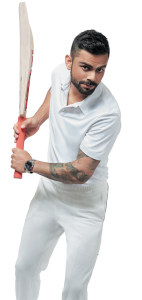 Virat Kohli is one of the top batsman in world cricket. Captain of the Indian Cricket team he has many records to his credit and a popular youth icon.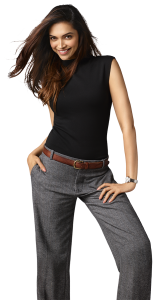 Deepika Padukone, the Indian film actress and model has received numerous awards for Bollywood films and performances and is a major A list celebrity in India.