Established in 1985 by David Light, Tessuti as a leading modern premium fashion destination, housing over 100 men's and women's designer collections from established fashion houses and up-and-coming designers.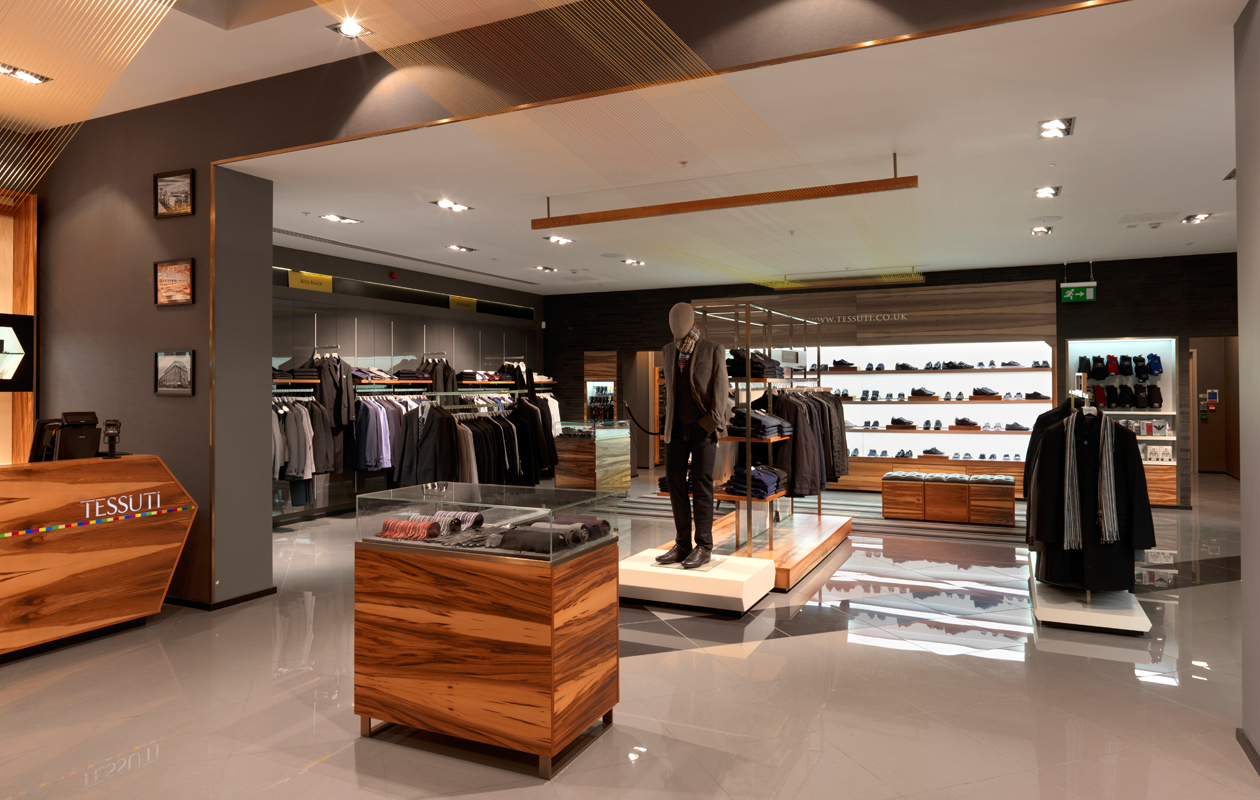 Originally stocking brands such as Giorgio Armani and Gianni Versace Tessuti now has over 30 locations in iconic locations across the UK. The Tessuti name comes its origins as the place on the high street for Italian brands, as the word Tessuti is from the masculine plural of Tessuto, the Italian word for fabric
We are excited that Tessuti has joined LuxSeeker.com, the brand has been a pioneer of luxury with it's origins focussed on bringing designer clothing to the masses on the high street. Not only the classic luxury brands, Tessuti has a strong record of bringing new brands to the masses as reflected by Tessuti being a key award sponsor for Graduate Fashion Week.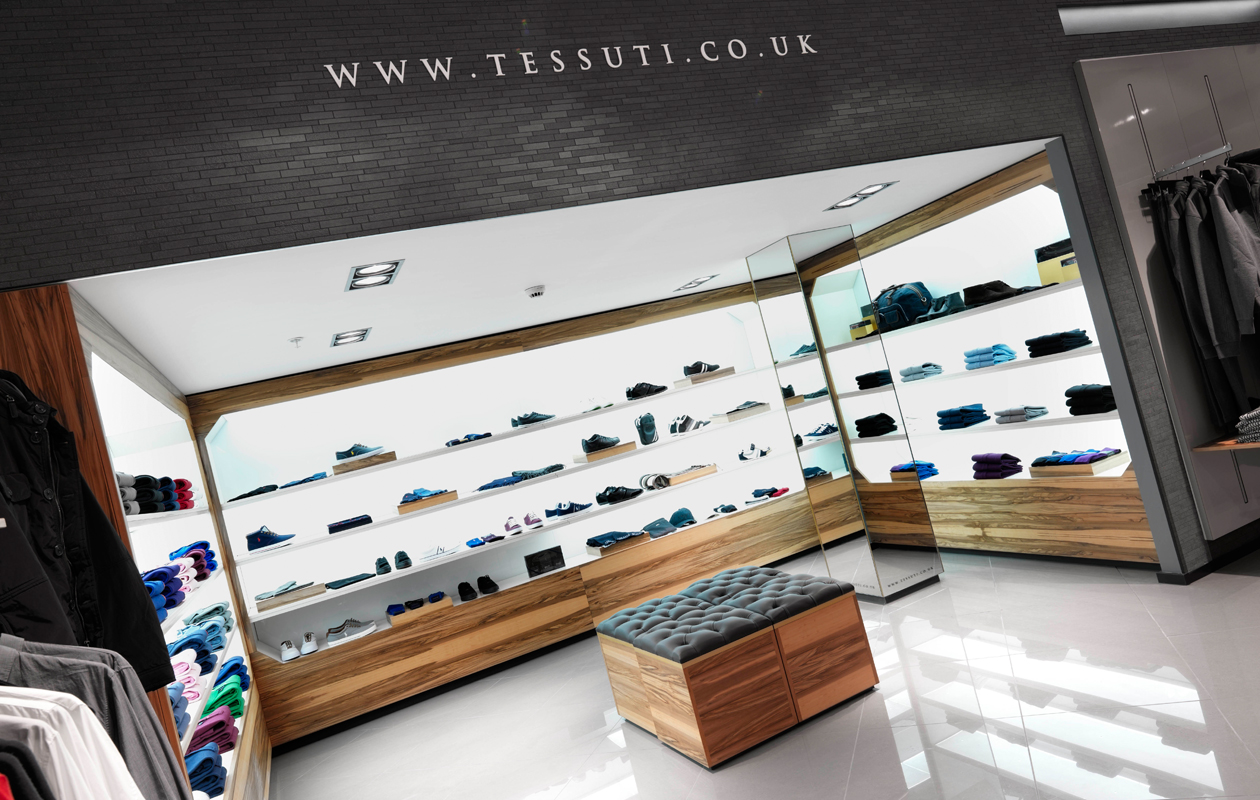 As we more than know at LuxSeeker.com, everyone has a view on what is their favourite brands, what is trending and what is an investment. Part of the enjoyment of fabulously designed products and goods is the individual connection, love and opinions we have. We spoke to the team at Tessuti about the trends they are seeing across there designer stores over the summer for men's shoes and trainers.
Statement Trainers:
For the most part statement trainers have been ruled by the "dad trainer", which we noticed during our time at Paris Fashion week earlier this year. The chunky sole unit has had a huge impact on fashion over the past few seasons now.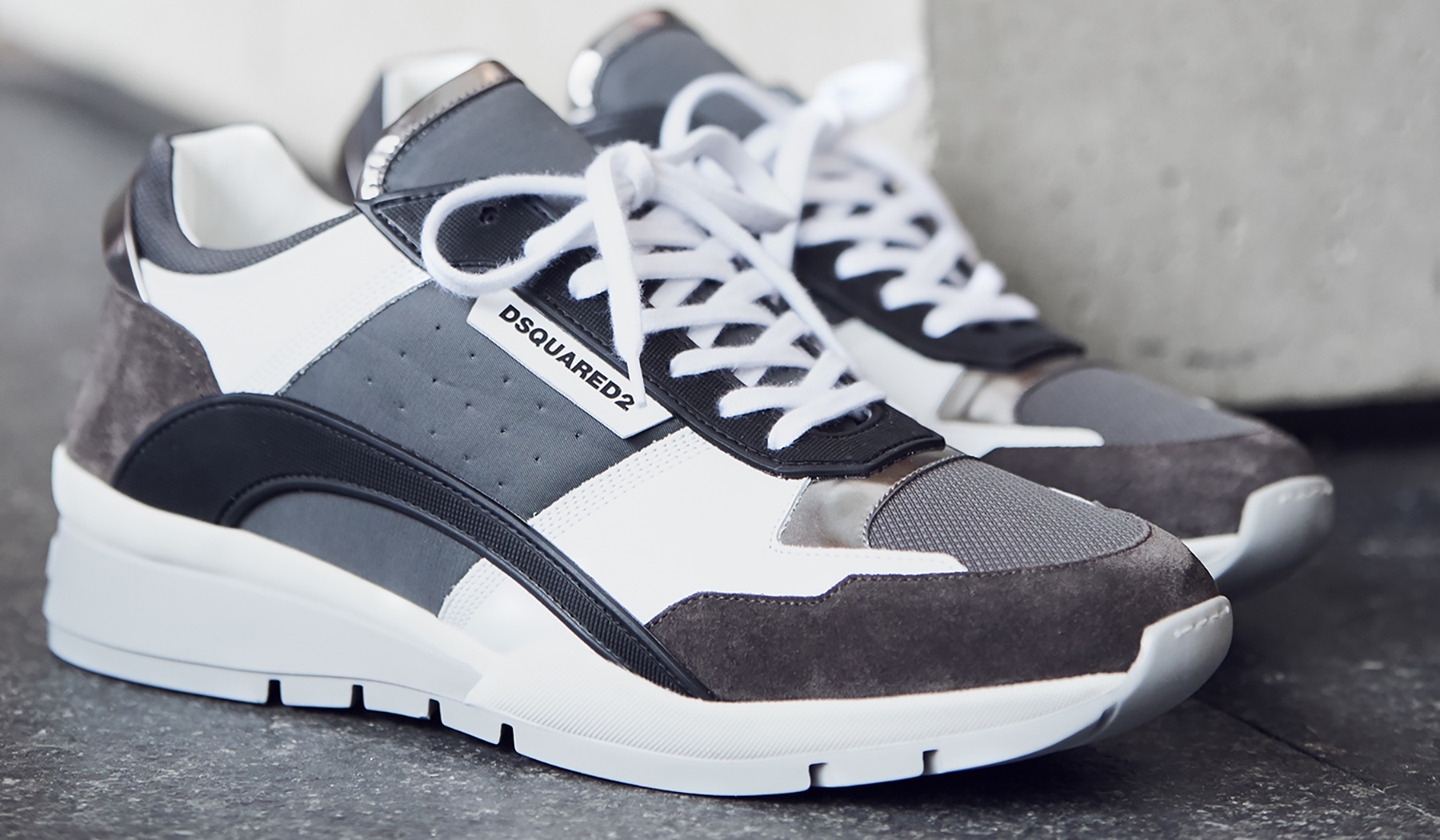 These pseudo-tech runners are all about exaggeration and are often designed for a provocative response. Adidas Originals' Twinstrike Adv provides a spectacular take on the dad shoe. It's a mixture of tech features and bold colouring makes it an ideal statement trainer and potentially one of Adidas' most exciting silhouettes in recent memory. They're billed by Adidas as a "high-energy" trainer with a "chunky profile" and are filled with tech that delivers true comfort.
Luxe Trainers:
For those less interested in standing out from the crowd, but still looking for a fashion-forward footwear look this season the Luxe Trainer remains a popular trend on the market. Premium materials and sophisticated modern design define this look. Our luxe offering continues to grow with brands such as ETQ.
Amsterdam and Nubikk bolstering the group, but this season's pick has to be the Retro Trainer by Maison Margiela. Loosely based on a vintage German army trainer, the Retro Trainer is both refined and luxurious. The white leather upper contrasts with grey suede accenting, giving the trainer a minimalist aesthetic.
Equally luxurious in their approach are the young British brand Mallet. Founded in 2015, they've come a long way since and can now boast one of the strongest luxe trainer inventories in fashion. Their acclaimed Mallet BTLR Elast trainer is a definite winner for the warmer months. It's simple construction, contrasting with exemplary materials make them a must-have.
The Classics:
Sometimes you just can't beat a classic. Timeless footwear is an investment that's certainly worth making, low profiles and simple colourways can quite often be your best friends.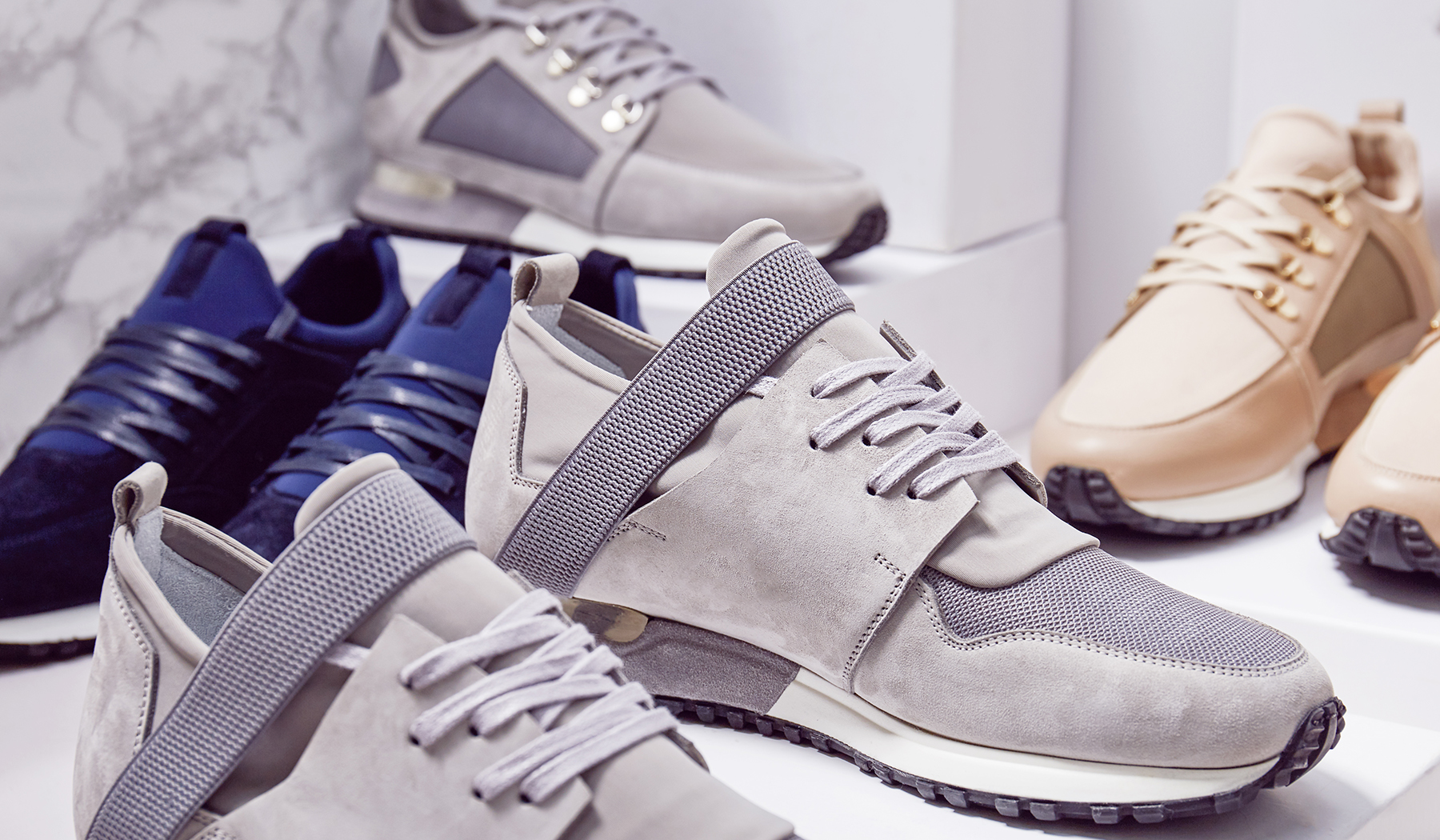 In this respect, the Europeans do it best. French brand Zespa knows this all too well, offering their Alpa trainer as the ultimate classic court shoe this season. Premium construction partnered with tonal designs and limited colour accents provide true versatility, they'll look as at home on the streets on London as they do on the French Riviera.
Slides:
It's the second Spring/Summer in succession that slides are due to be big. It's a trend that just doesn't seem to be going away, and it's a trend we are fully behind at Tessuti. Noticeably many brands are using slides as yet another avenue to revive the big logo driven styles of the nineties.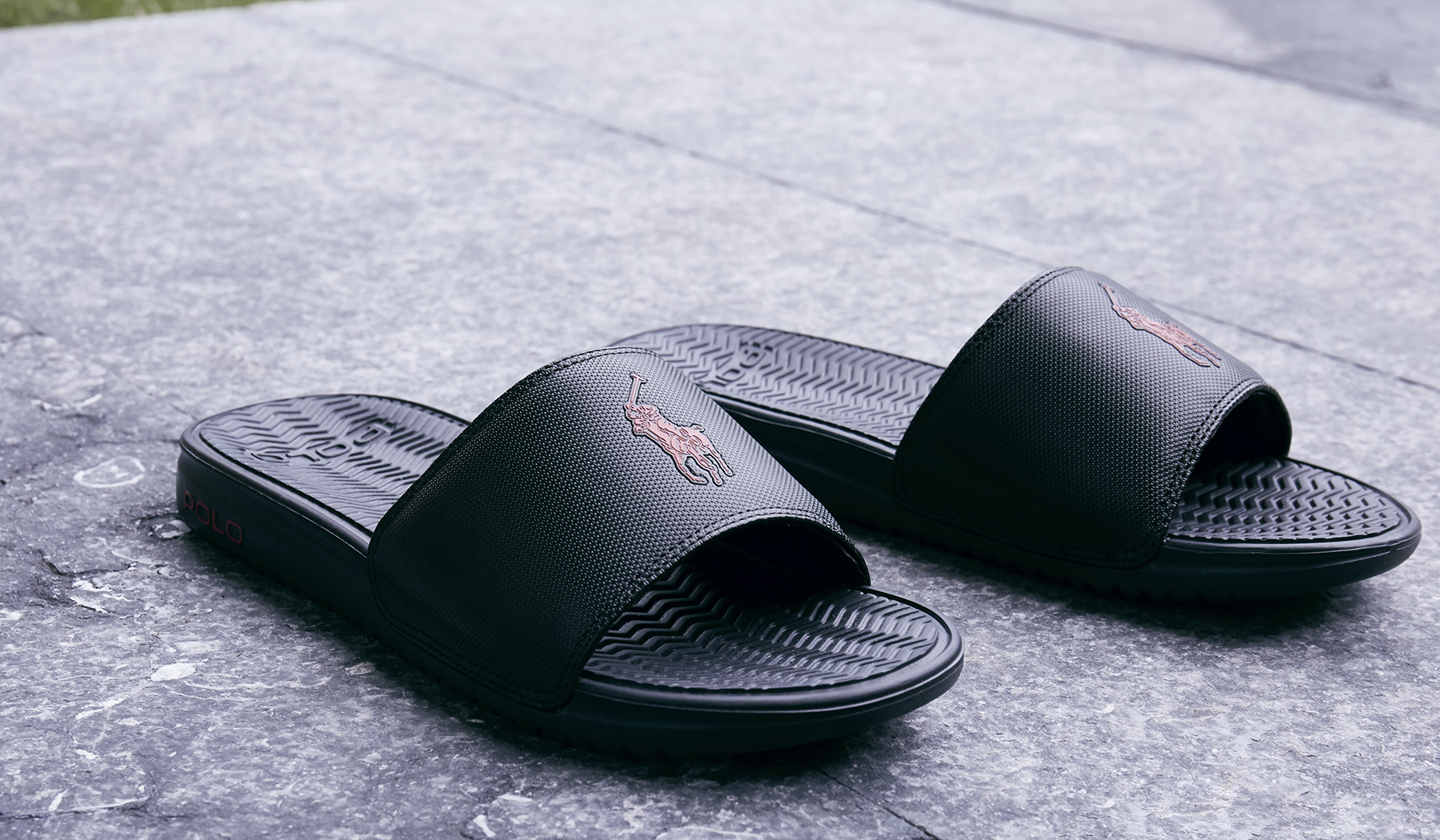 The Hugo Timeout Slides by BOSS are an elegant example of this particular look, coming in a basic red and black colourway.  They have both the understatement and quality we've come to expect from BOSS.
Another brand to push the logo slide is Moschino. A brand heavily associated with Britain's early garage scene, the Moschino Print Slide wouldn't be out of place in a Villa in Ibiza's rural hills.
Inspired by Tessuti's luxury men's trainers and slides guide?  Enjoy the latest men's shoe listings and prices from Tessuti at LuxSeeker.com.