London Fashion Week is in full swing this week, yet we found fabulous inspiration from the up and coming designers at Made to Order Luxury Affair in Belgravia this September.

There's a fashion revolution building serious momentum in the areas of sustainability and bespoke vs. mass market fast fashion. We sought out fashion with backstory, artisan craftsmanship, amazing materials, passion and stunning products. We certainly found that and more at the Made to Order Luxury Affair, and we were not alone!
We met fabulous buyers and designers at the event including Mariano Palencia Crespo, Tatum Diamond London, Eyato London, Ruth Emily Davey and Nicola Nappa.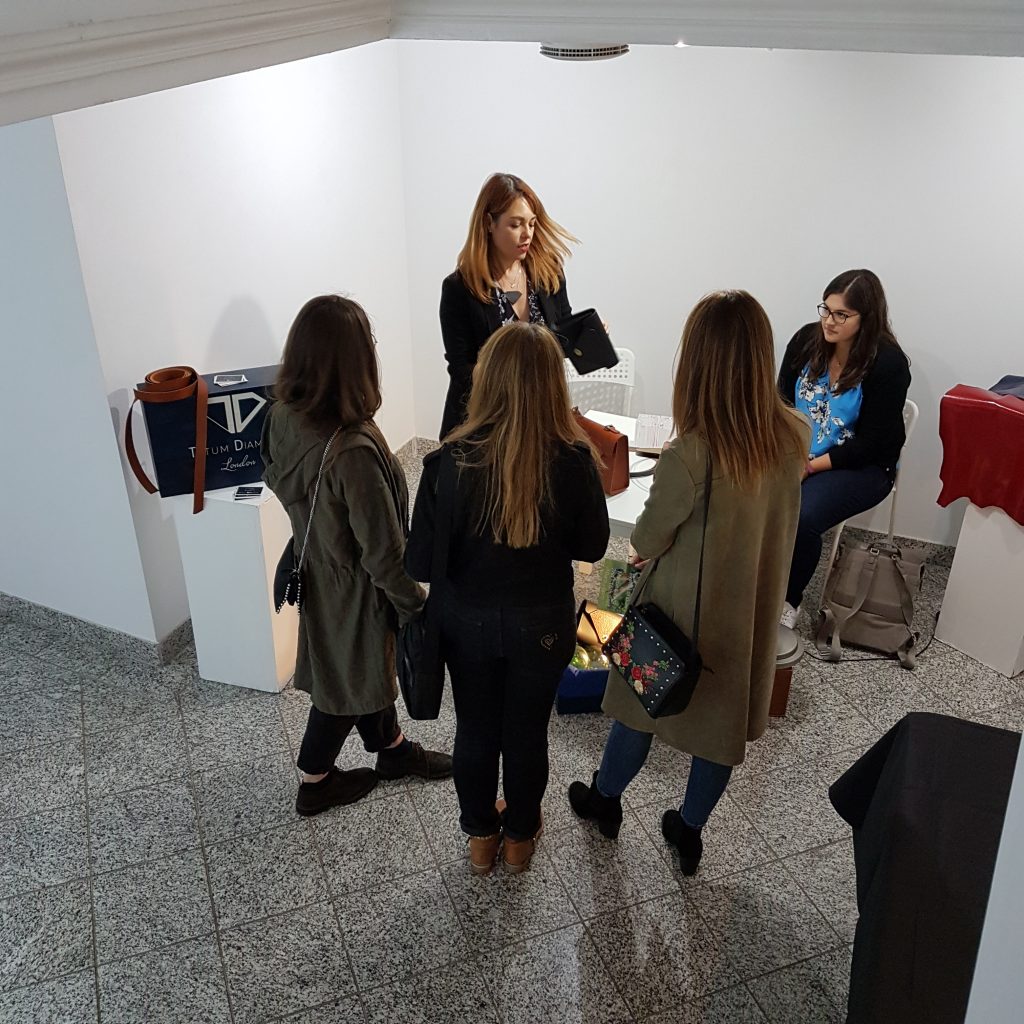 We loved the South African nature inspiration of Tatum Diamond. Tatum's range is fully handmade from scratch by her own hand from design, cutting, stitching, finishing, and packing.
I grew up surrounded by the endless beauty of South Africa. My Dad's love of the outdoors was infectious. If we weren't navigating the plains in 4x4s we were halfway up a mountain or exploring the wrecks off the African coast. Since childhood diving has been my sanctuary – a mesmerising, weightless silence where I could lose myself and find myself. It was important to reflect this in my collection, and each of my designs takes its name from ocean life.
Tatum Diamond
Tatum's latest release is the Molidae, made from vegetable-tanned leather, suede-lined with two interior pockets to keep you organised. With a detachable chain, Tatum demonstrated how the Molidae can be both a shoulder bag, clutch and belt bag in one.
Nicola Nappa
Nicola Nappa is a superbly multi-talented designer from Florence, now based in London. The intensity and passion of Nicola are highly infectious. Nicola took us through the minute detail of his handcrafted creations from bags to his expressive art.
'I design from the heart.'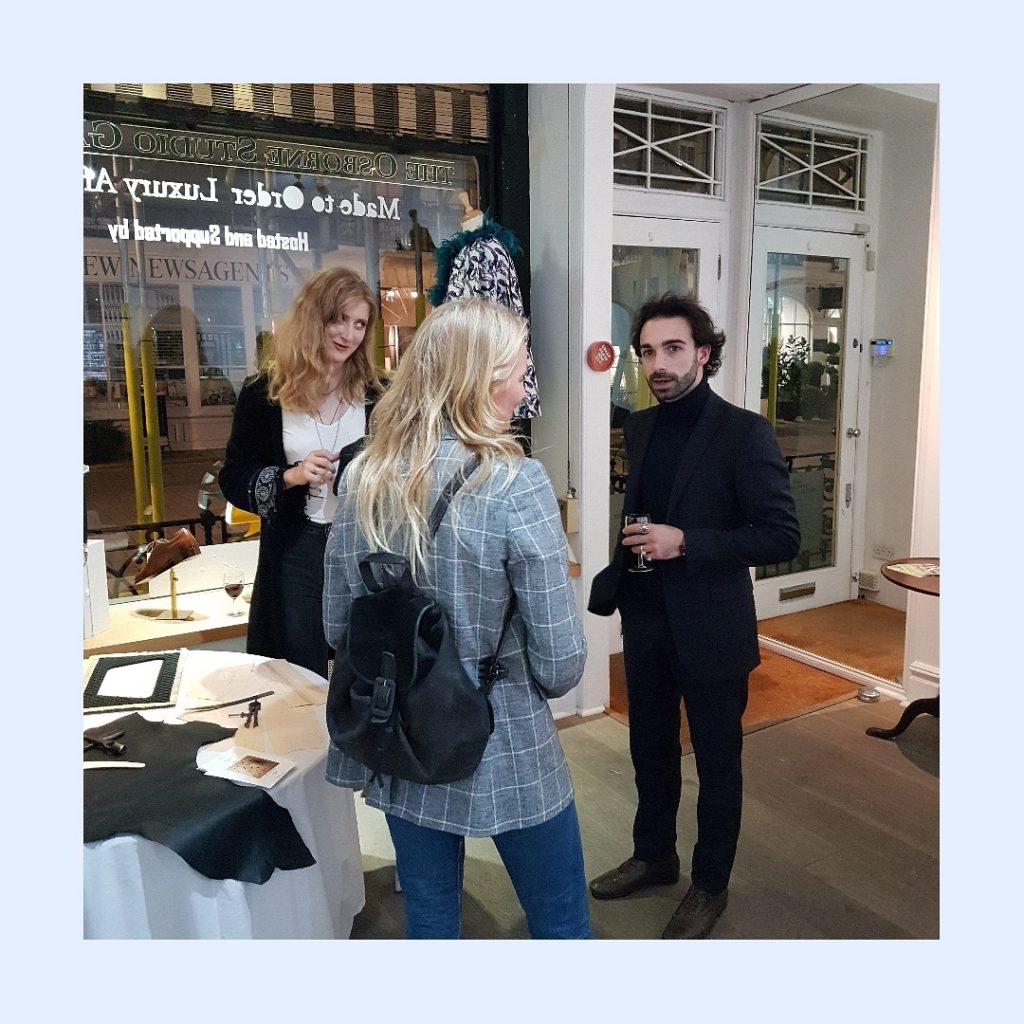 Eyato London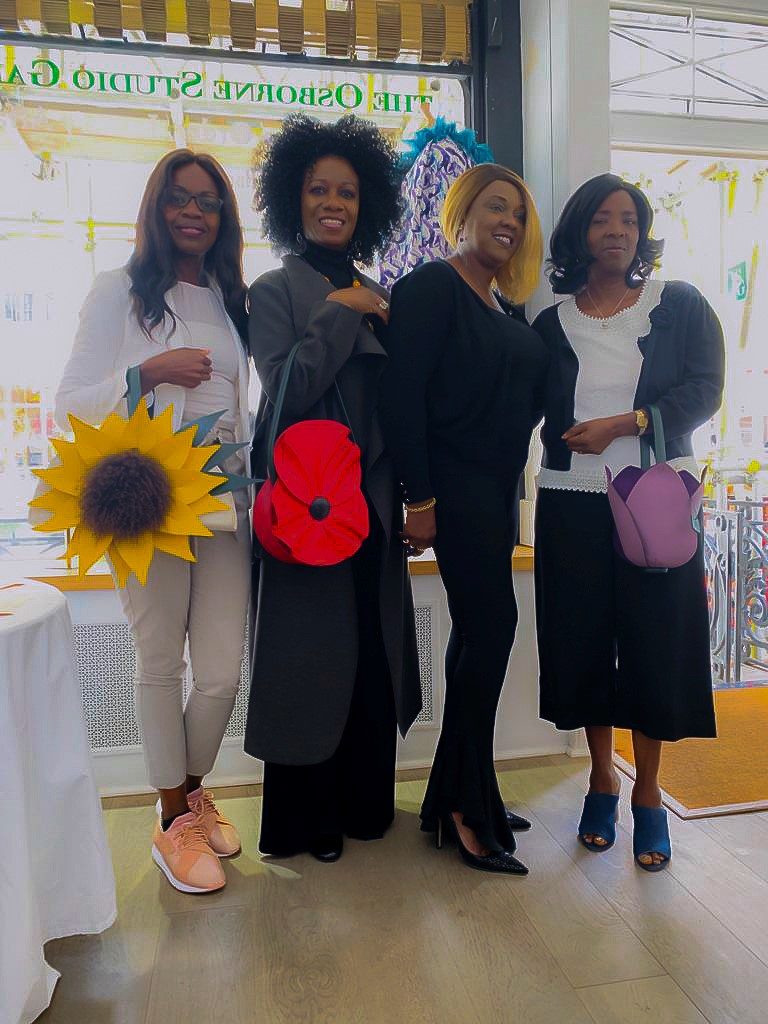 Designer and luxury leather handbag and footwear maker Atiti Izogie of Eyato London is the founder of Made to Order Luxury Affair. We simply love Eyato's bag and shoe designs, particularly her floral-inspired designs. all supported by deep sustainable and hand-crafted ethics.
Slow fashion is a more sustainable way to add to your wardrobe, than purchasing off-the-shelf. No factories with dubious labour practices, no unsold garments going to waste, no unanswered questions about sustainability, the prospects of encountering someone wearing the exact same piece as you are a lot slimmer.
Ruth Emily Davey
Ruth Emily Davey has over 12 years of experience in making hand-made shoes from her shop, Red Shoes, located in the ancient market town of Machynlleth, Wales. Ruth's shoes have been building a really strong following. Fabulous designs with strong sustainability ethic:
All my footwear is designed to last and fundamentally to be repaired. I make each pair to be uniquely foot-shaped, handcrafted to each individual.

Nowadays most manufactured shoes are dictated by the fashion industry with the majority of factory made shoes wearing out after a couple of years, ending their short lives in landfill. It is a waste of skills and energy, precious materials and your money. By contrast, our shoes are made with replaceable rubber soles, so that even with constant wear, they will last for years and years.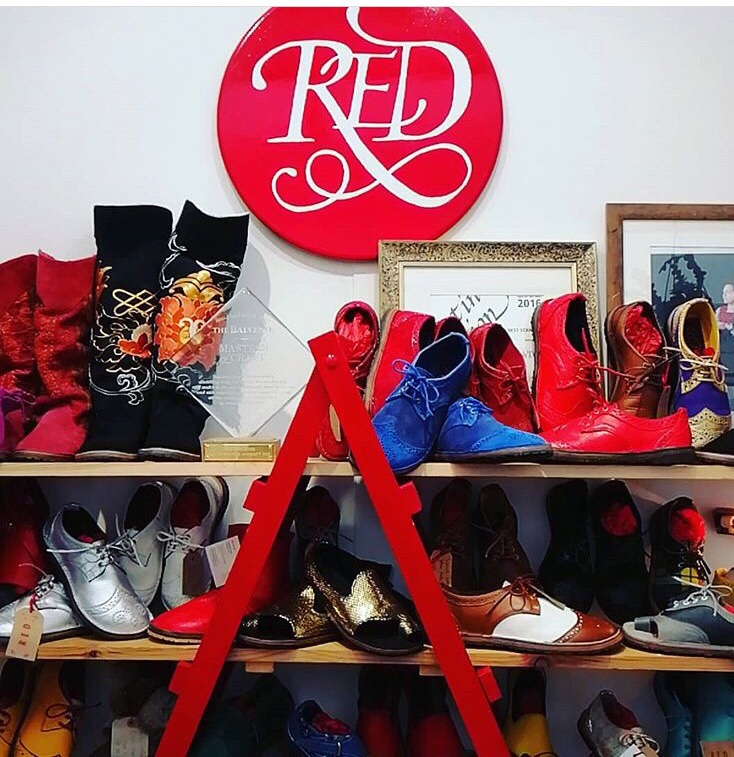 Mariano Palencia Crespo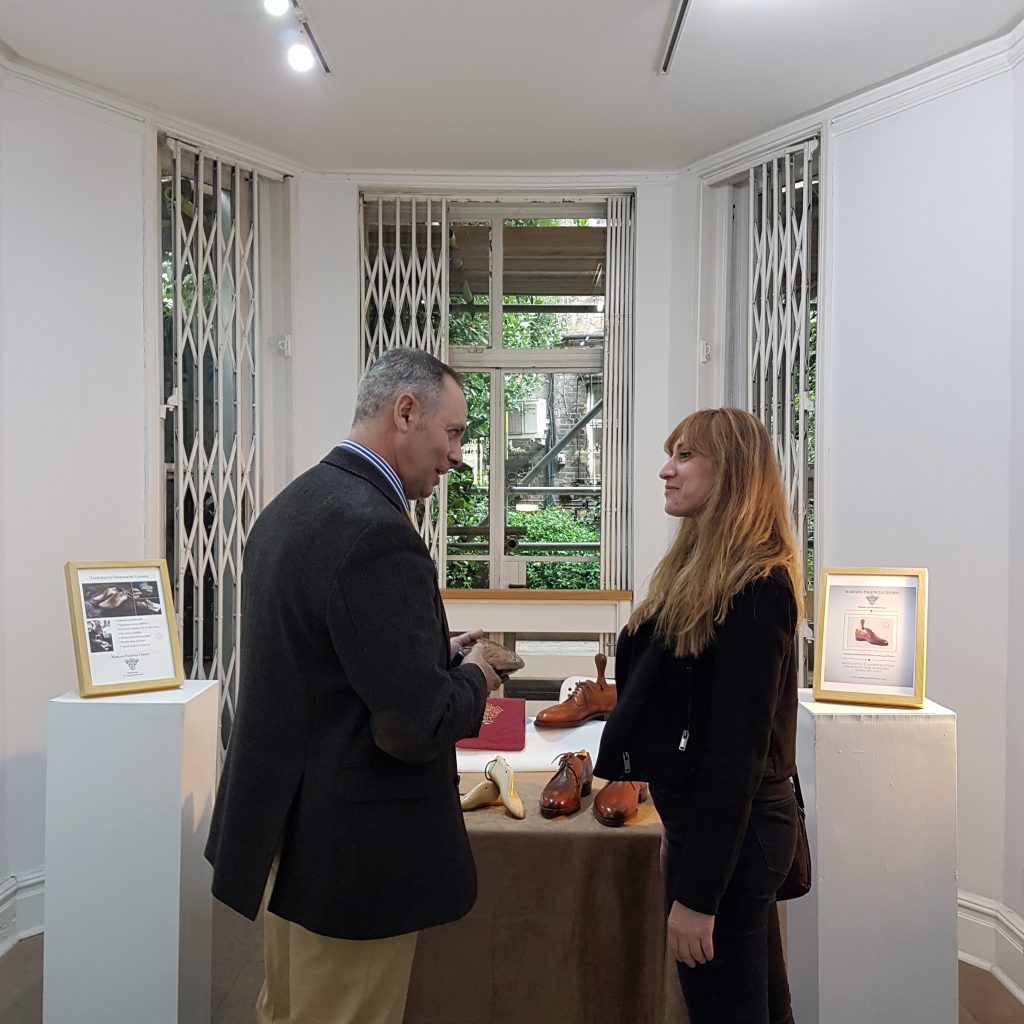 Mariano is simply a grandmaster of shoe design. He began as a teenager in Spain with his father, who worked as a cobbler. Mariano went on to secure an apprenticeship with the world-renowned bootmaker, John Lobb where he provided his services to a wide range of clients, including members of the royal family, famous actors, artists and celebrities. Mariano now continues the centuries-old tradition of creating exquisitely handcrafted bespoke shoes and boots from his London based workshop.
All of my work is meticulously handcrafted using traditional methods and the finest of materials. The end result is a beautiful, stylish product that will never go out of fashion – designed for comfort and built to last."
Mariano Palencia Crespo has received a number of awards prestigious awards in leather and shoemaking. Without a doubt, a Mariano shoe will be both unique and last you a lifetime.
We mingled with the other attendees at the event talking fashion shoes and bags for the evening. A great time was had by all and some of the comments from visitors are below:
"Today has been extremely informative and fascinating. I have really enjoyed meeting the various brand owners and love the diversity of the exhibitors." Nicola – @mamalovesshoes

"Beautiful experience. The work is absolutely mind blowing. It is a privilege to witness such high quality of hand made in the UK products. Absolutely amazing" – Rose Lin

"Brilliant concept! Very warm and welcoming host and brand reps. It's great to see and hear the passion of the creators. They truly love what they do and it's felt and heard. Looking forward to seeing more.
Thank you!" – Hilary McCree
Really was great to see the Made to Order Luxury Affair event and designers getting great interest. From our own marketplace data at LuxSeeker.com we can see the rise in searches and browsing of both bespoke and sustainable ethical luxury and we will be actively supporting and helping new and unique luxury designers build their brand and business.
Well done to Atiti and Susannah Davda who co-curated the Made to Order Luxury Affair. We'll keep you abreast of their next event.