Short shorts (mini-shorts) in fashion can be traced back to the 1930s when female Hollywood stars wore them for publicity photographs, and again emerged similarly in the 1950s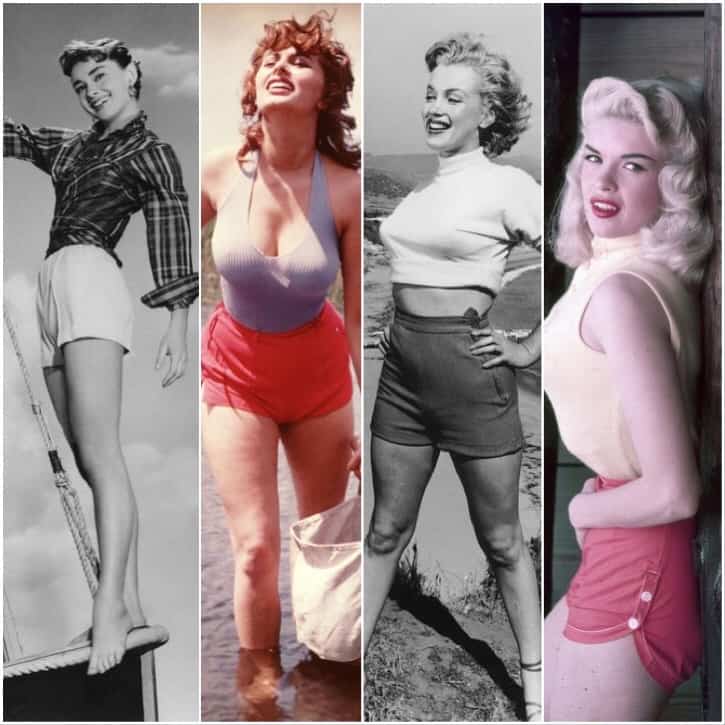 It was in the early 1970s that short shorts really broke through being made in fashion fabrics becoming a mass culture-defining fashion statement of the period. A real rule breaker to accepted streetwear, the term 'hot pants' emerged in the 70s and has given the style a roller coaster ride of high fashion to disdain. The breakthrough arguably came from sixties designer icon Mary Quant, most know for popularising the mini skirt responding to customer demands for 'shorter, shorter, adding her twist of London coolness.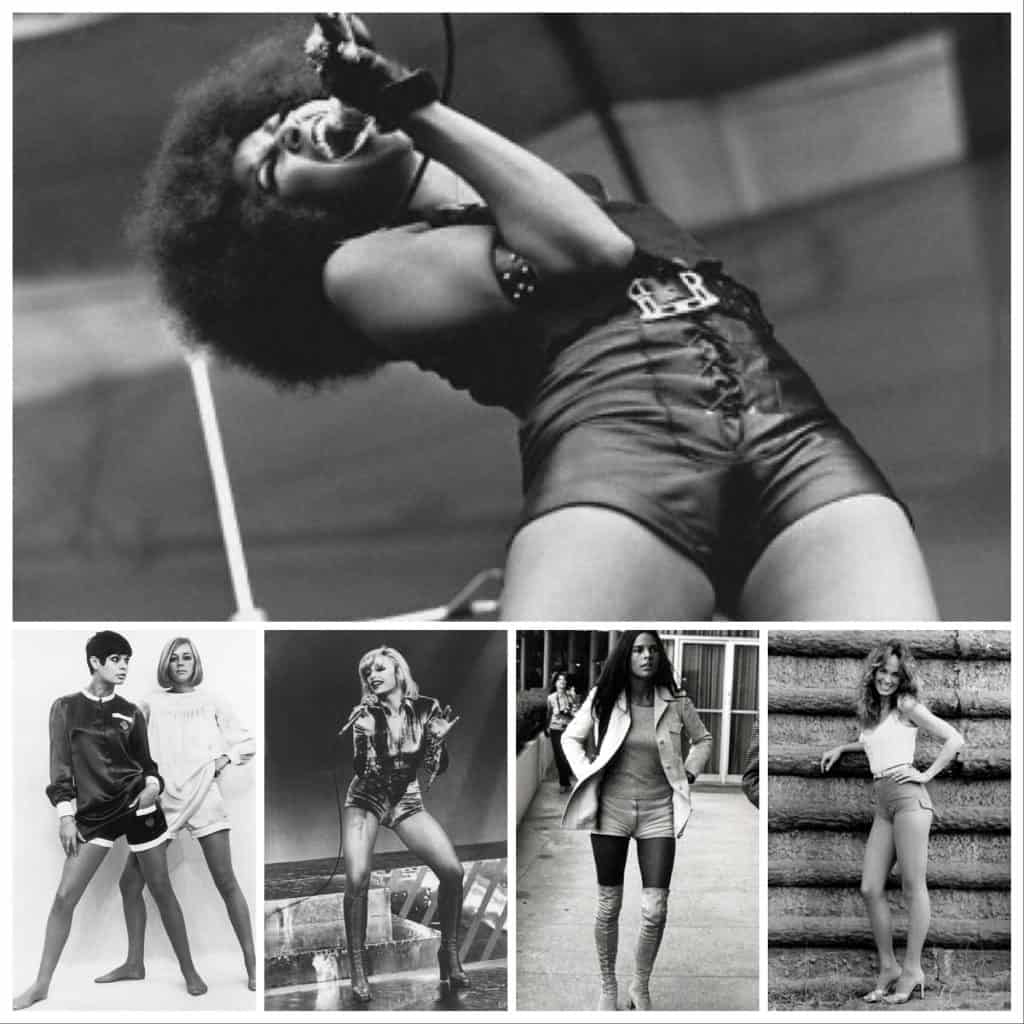 Through the 70s short shorts were synonymous with the varied fashion and music cultures from festivals, glam rock to disco, to punk and new wave. New fabrics like polyester made for perfect movement and lightness for the dance floor to sports. No surprises that the ground-breaking David Bowie and Elton John took a turn to! From representing the newfound freedom of the women's liberation movement by the end of the 70s the style had, unfortunately, become more associated with the sex industry.
Designer short shorts seem to swing in out of fashion on a decade by decade basis and in the 90s was reclaimed by powerful musical and style artists such as Jennifer Lopez and Britney Spears bringing the style back to the masses with some modern iconic moments, Alternative artists such as PJ Harvey, Julia Cummings, Siouxsie Sioux and Lana Del Ray give the short shorts further cudos across style cultures.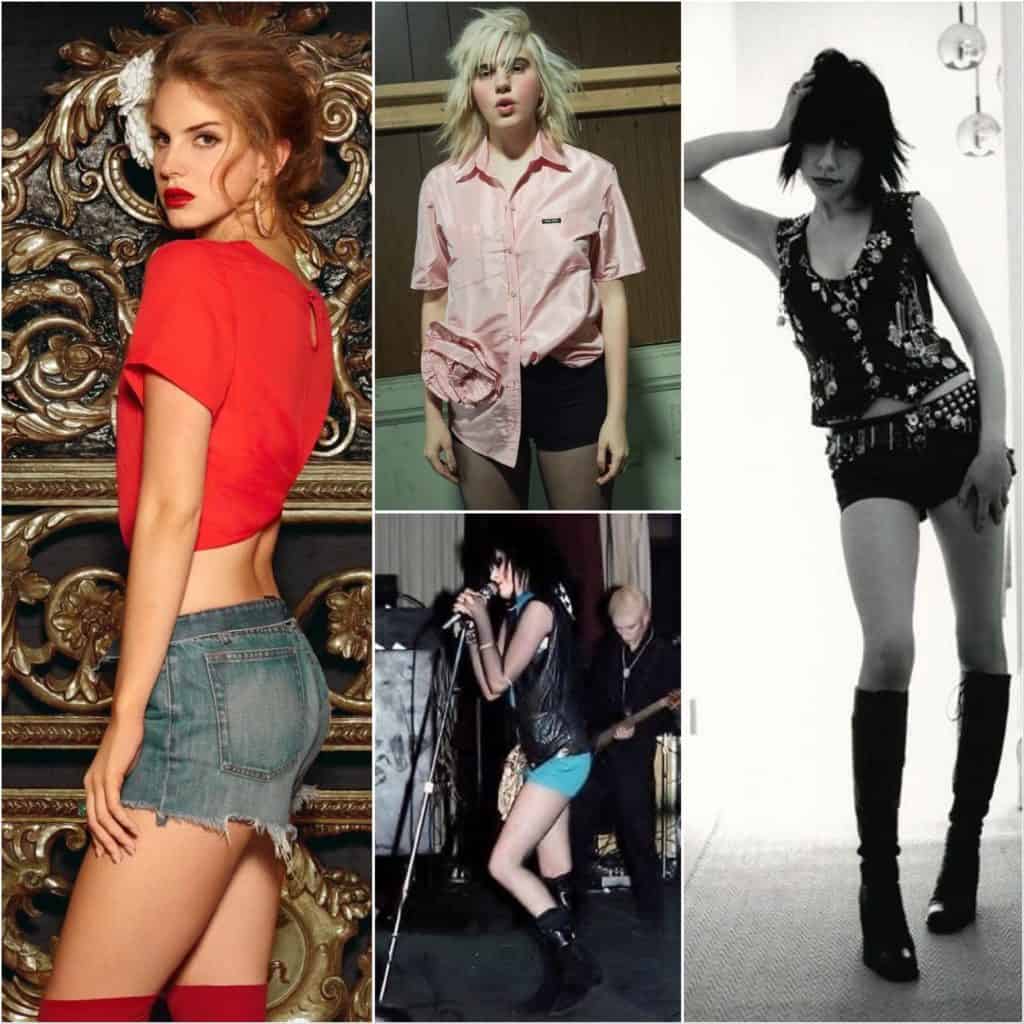 We've seen a resurgence with the great luxury brands putting their values and styles into some fabulous designs and statements, bringing the short shorts back to the fore as a summer wear and style option. The Spring 2020 runways showed shorts extensively with variations on length, style, fabrics, fits, colour pallettes and our favourite sparkles.
Short shorts whilst popular in the summer month for the coolness of air to skin or for those clubs, they can also be matched with tights and stockings, often with boots for a defining look for the colder months or evenings. Kate Moss made a big impact in the 90s with short shorts and denim cut-offs with hosiery, particularly at Glastonbury festivals, making shorts a must be it rain or shine.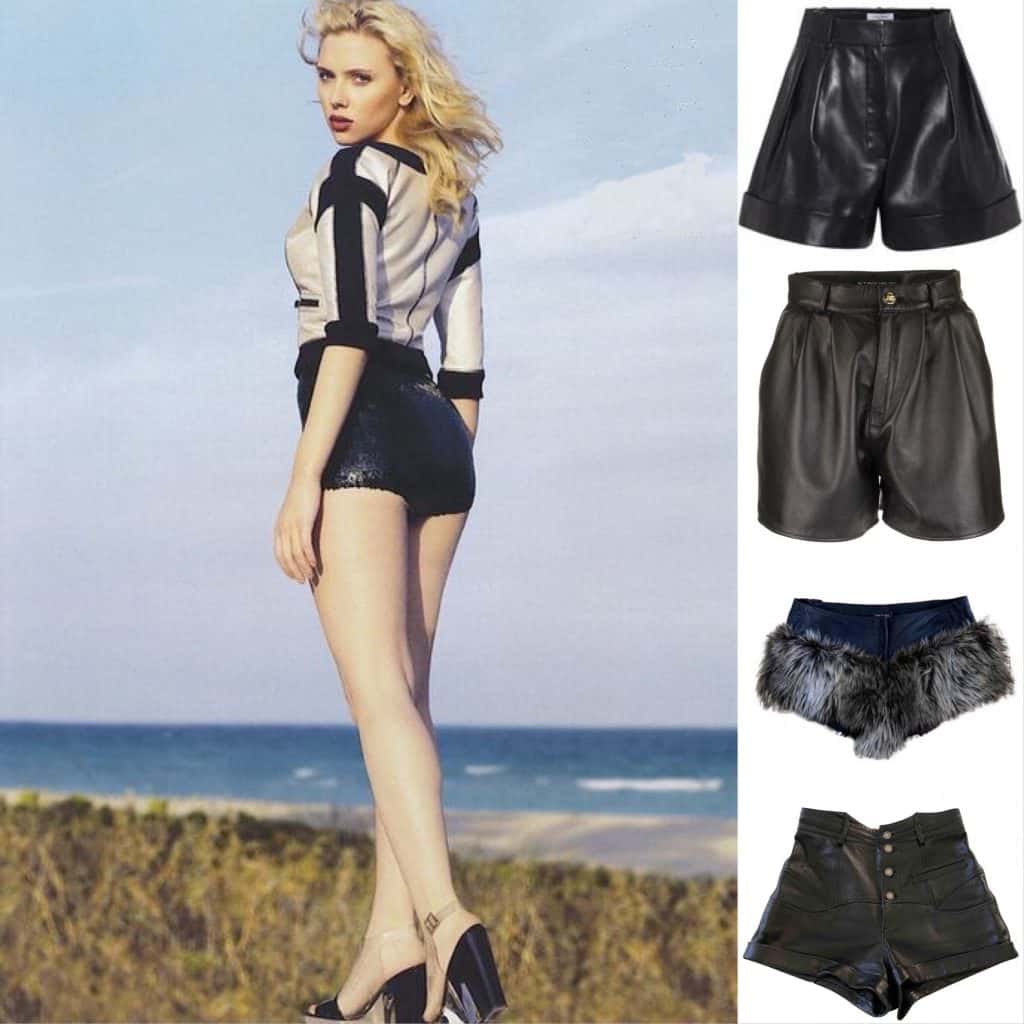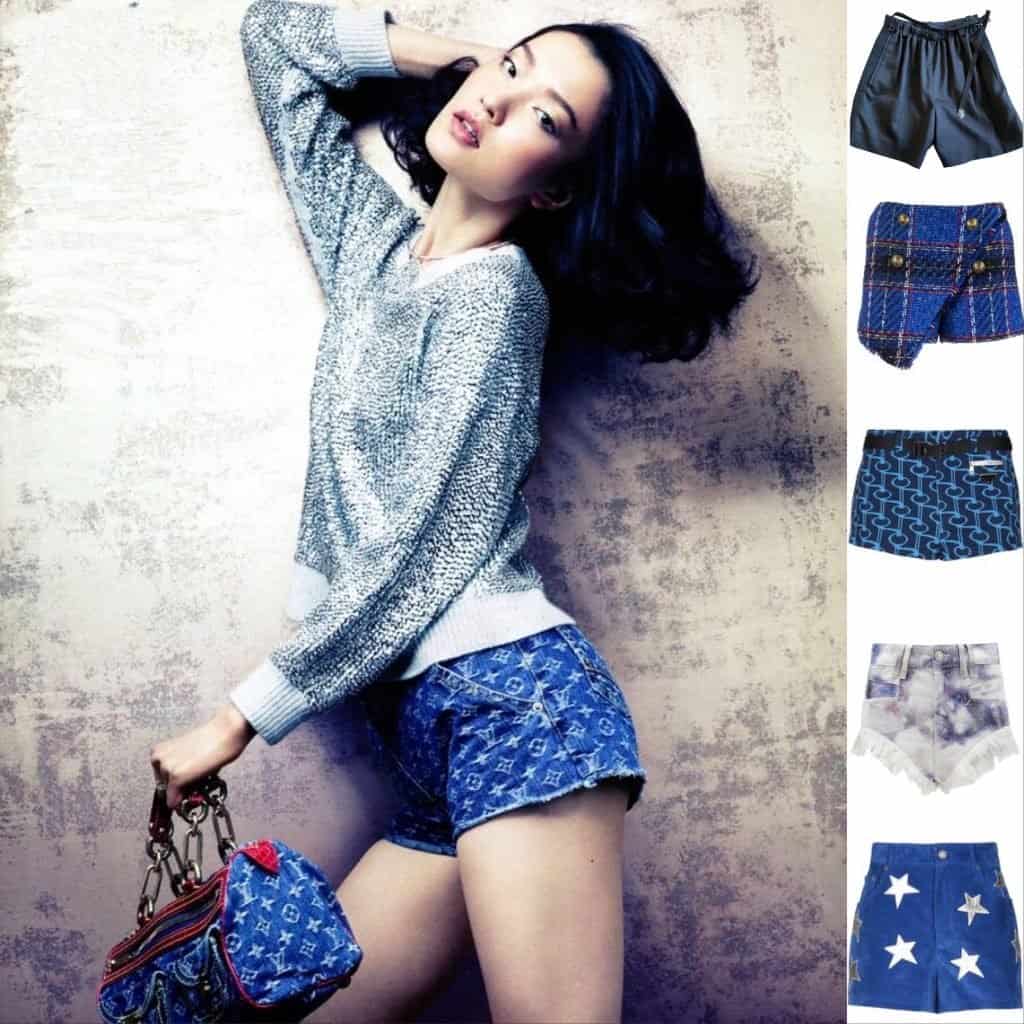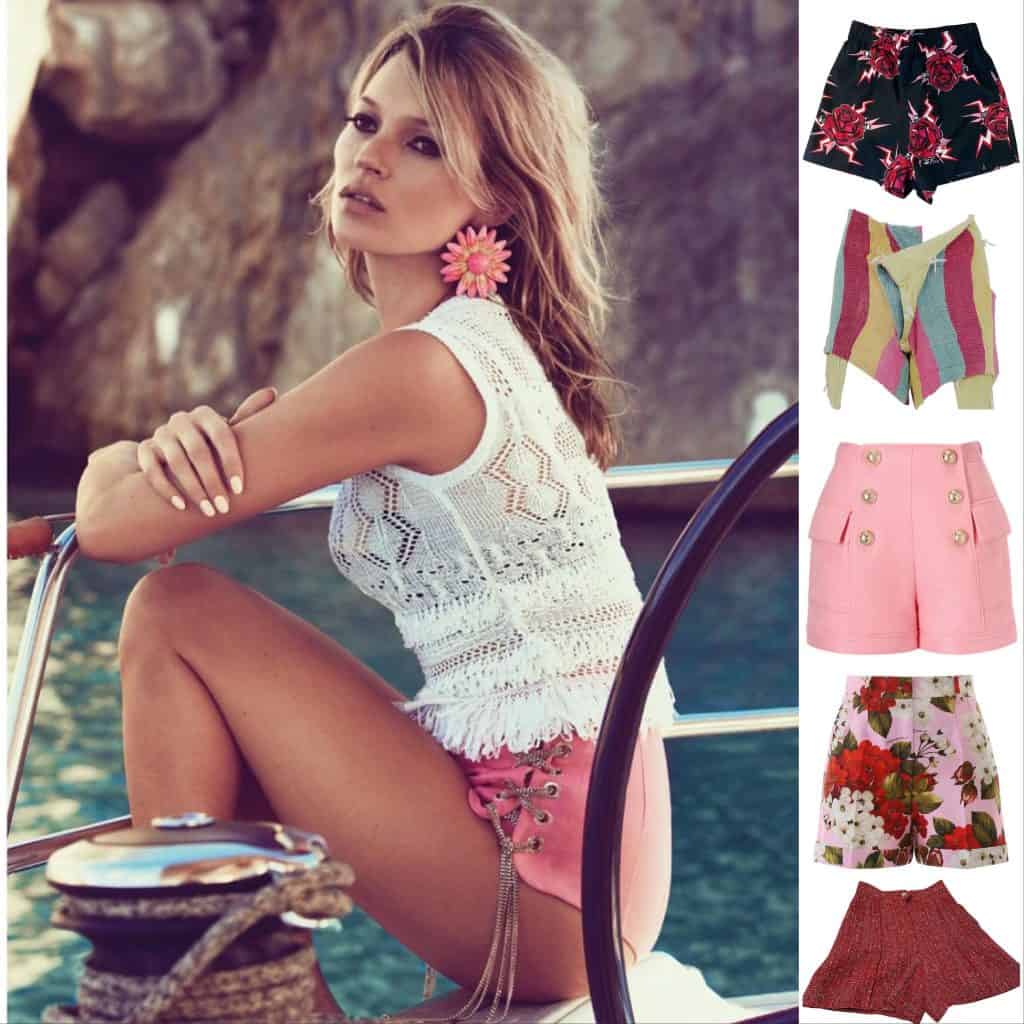 Other terms and variants beyond "short shorts" and "hot pants" used to describe the style include "mini-shorts", "micro-shorts', "ultra-short shorts", micro mini shorts' "les shorts", "short cuts", "cool pants", "shortootsies", "cut-offs" and "le cut off" and "booty shorts".
Shop the latest offers on designer short shorts with LuxSeeker.com