Fabulous kaleidoscope summer colours are centre stage with Spanish inspiration from Strathberry's 2020 handbag range. The region of beautiful Andalusia evokes vibrant colours, eclectic culture and the glorious sunshine radiating elegance, femininity and luxury.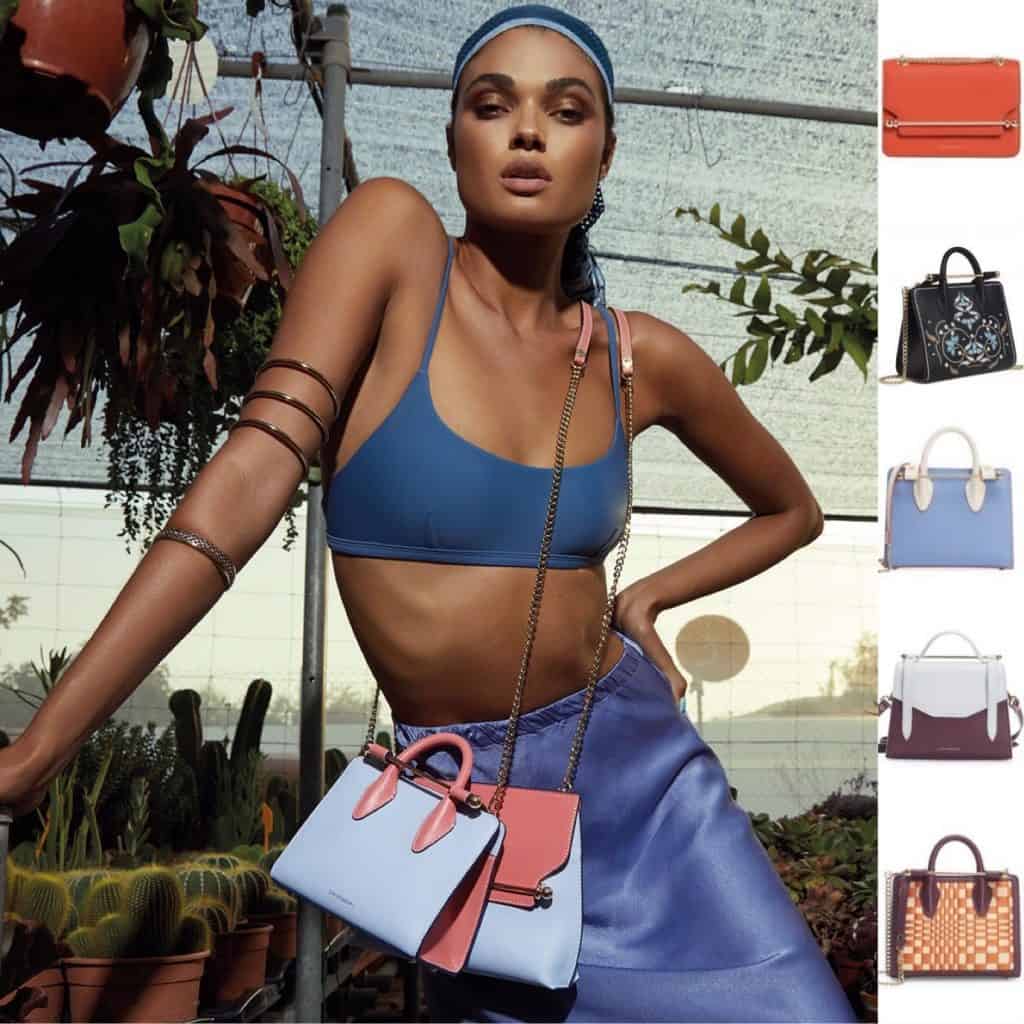 The renowned Lana bag, named after one of Strathberry's founders, has been elevated with dual leather patchwork, using exquisite bridle leather to provide more structure to the bucket bag. –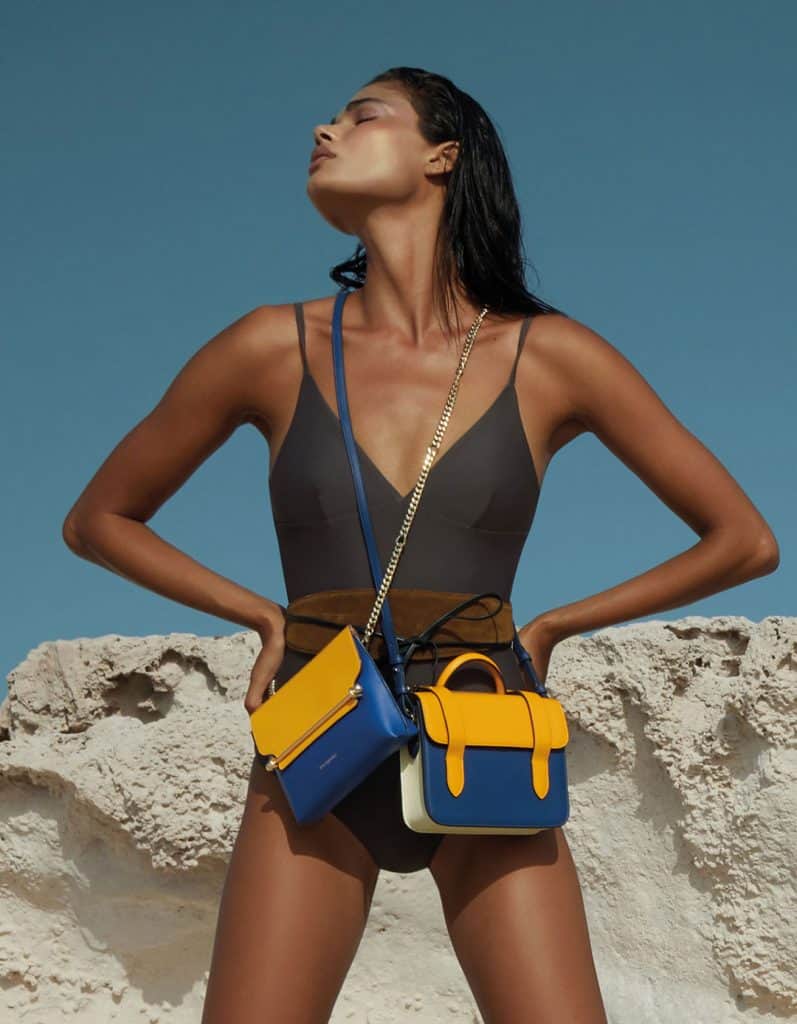 Strathberry bags are imaginatively, skilfully and meticulously handcrafted in the mountain regions of the Mediterranean country, this season stands as a very special tribute to the brand's Spanish roots, celebrating premium craftsmanship and artisanal skills.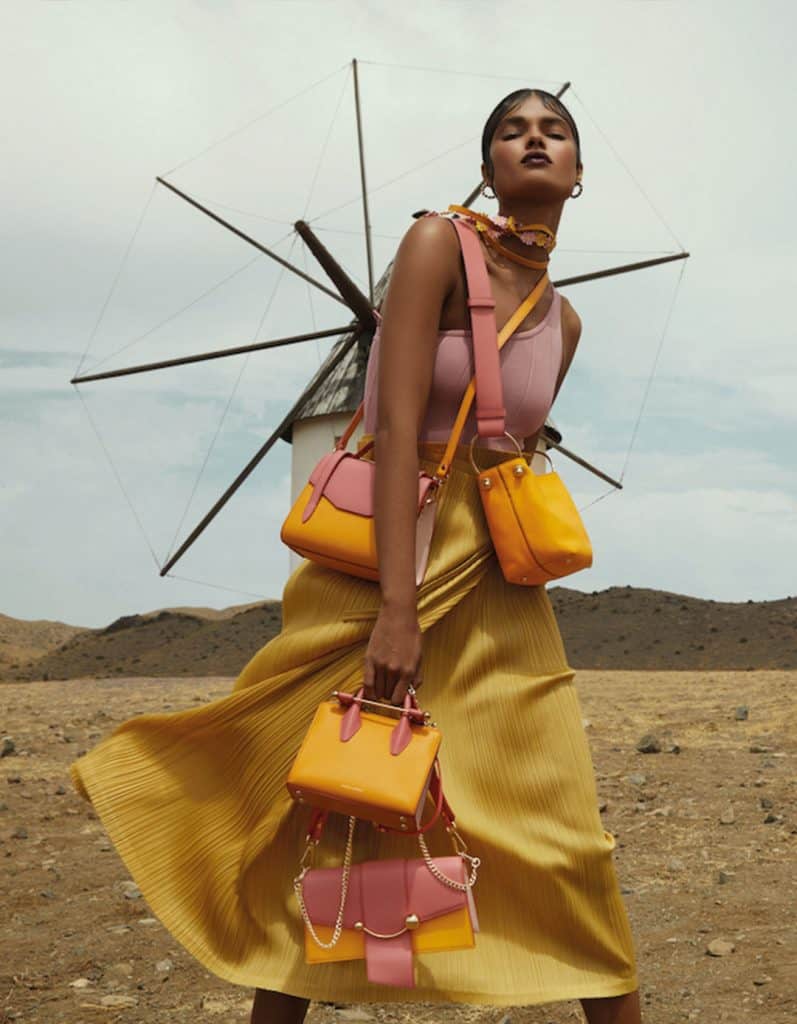 Designed for lasting beauty, bags are lovingly made with leathers of the finest quality which are all ethically sourced in the region. Strathberry's bags take up to 20 hours of handcrafting to produce. The delicate leather overlays that embellish the gorgeous patchwork on the flap of the East/West and Stylist shapes are m3ade from 'waste' leather, ensuring that every part of the hide is used.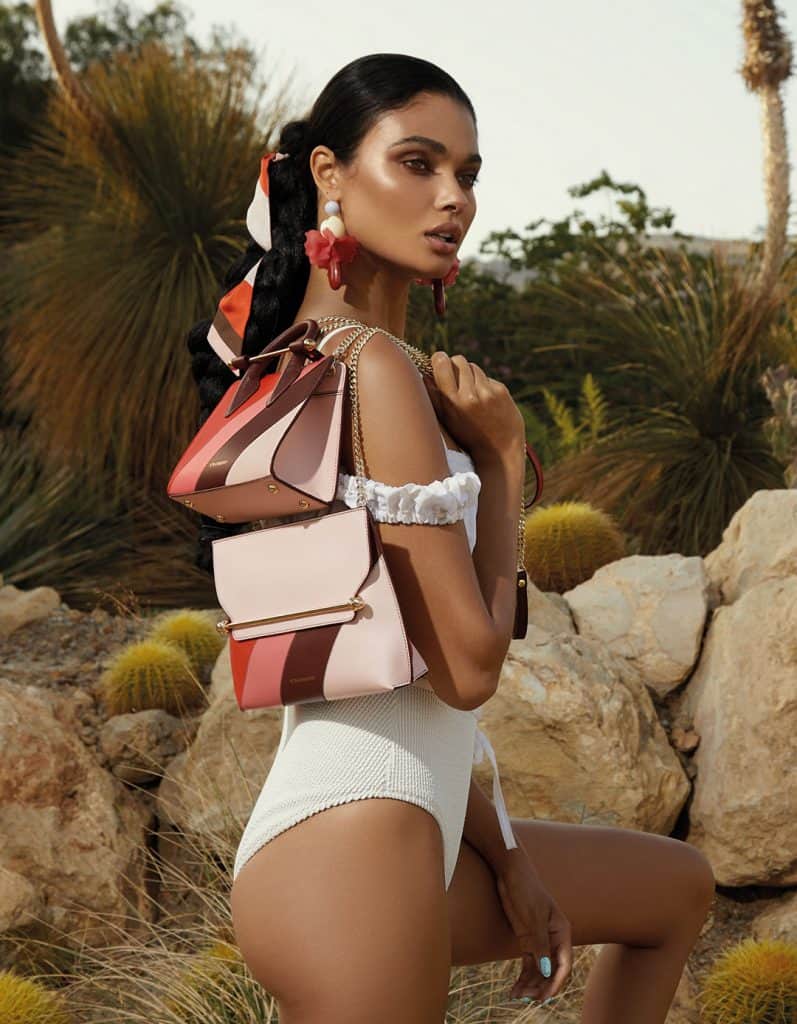 Strathberry, based in Edinburgh Scotland, was founded in 2013 by husband-and-wife duo, Guy and Leeanne Hundleby and has fast become a global phenomenon through its striking quality, artisan made and ethically sourced values, all at an affordable price.

View and shop the latest Strathberry bag offers with LuxSeeker.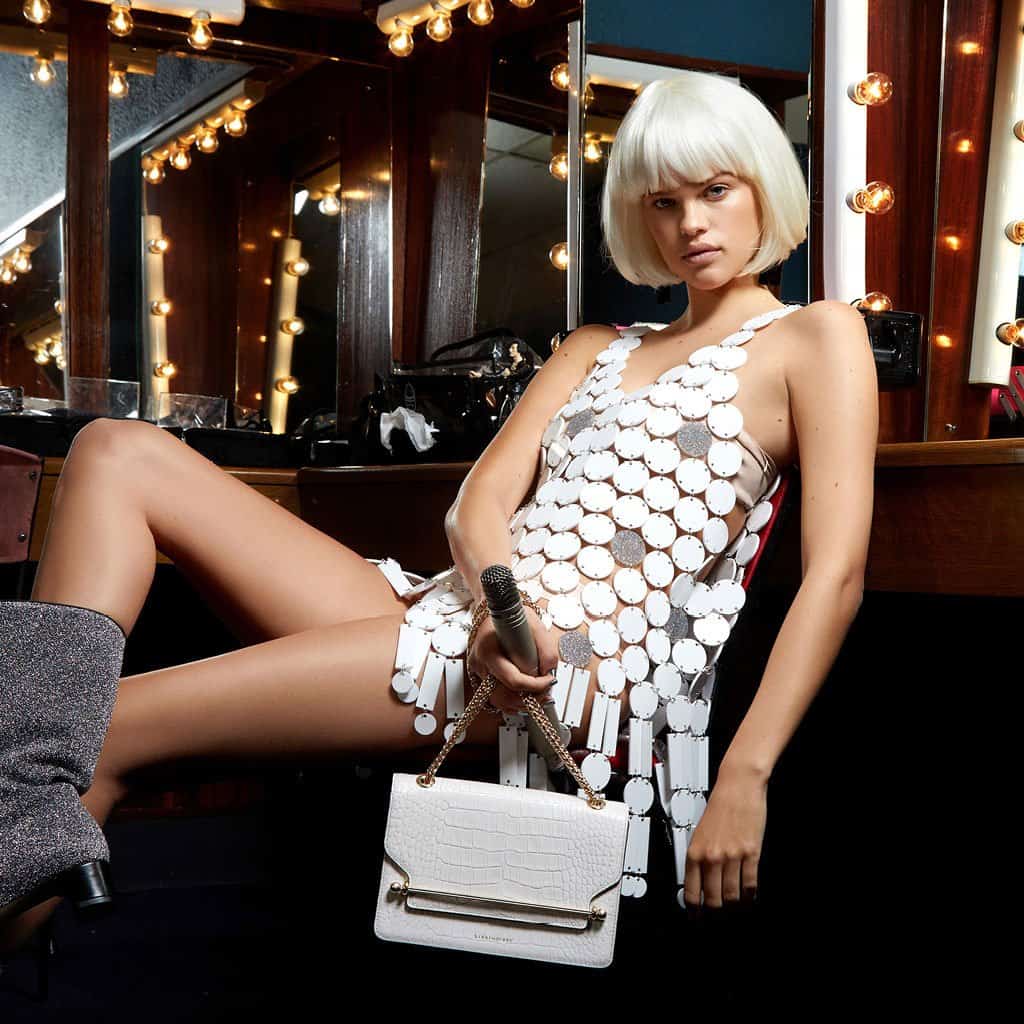 From Lady Gaga to The Duchess of Sussex, Strathberry designs have been carried by influential celebrities, bloggers and amazing and inspiring women from all over the world. This season's range should persuade bag lovers to join the legion of lovers of Strathberry.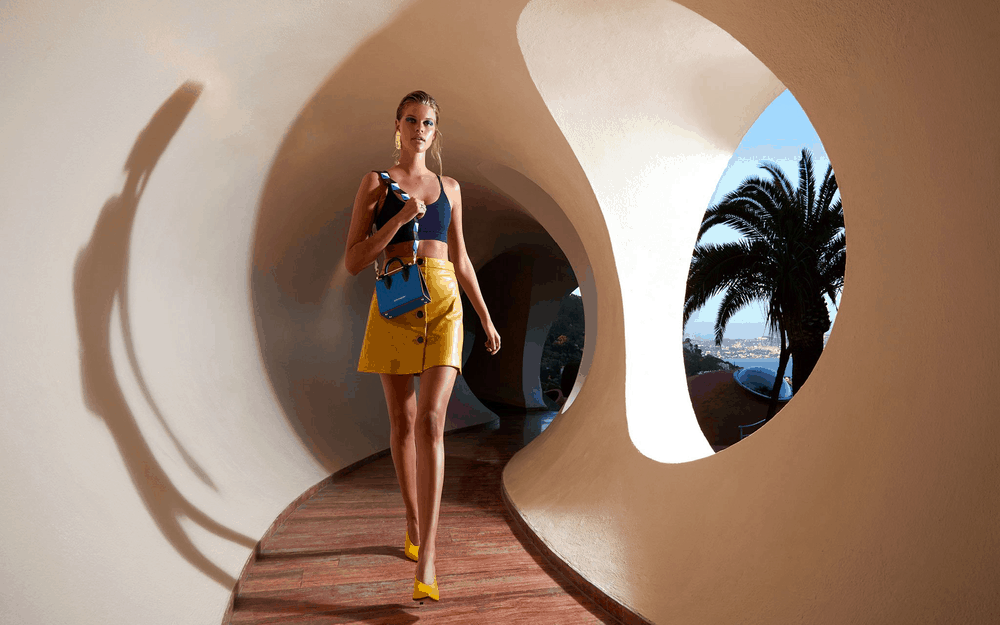 View and shop the latest Strathberry bag offers with LuxSeeker.