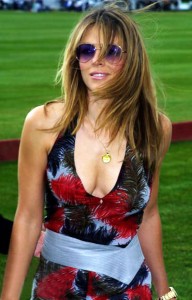 The sensationally glamorous Elizabeth Hurley stole the show of the hit E! show, the Royals.
Liz played Queen Helena with a penchant for cocktail dresses, the Estee Lauder look and lot's of bling.
We trust the famous Rolex fashion icon will no doubt show off her Rolex Daytona in this very glamorous show, which showcases London's finest sites, with a scandalous Holywood lense on the Royal family.
The Hollywood twist even has legend Joan Collins playing tbe Queen Mother, and the up and coming  Alexandra Park as Liz's raucous daughter, Princess Eleanor,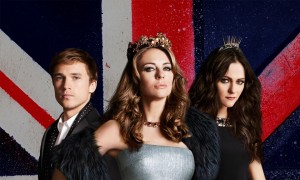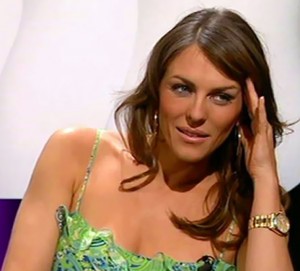 Liz Hurley's Rolex of choice is the yellow  Rolex 18k Gold President, the name developed from US presidents Kennedy, Johnson, Ford, Reagan, Nixon and Roosevelt being proud wearers of the Day-Date.
Liz is often captured at Red Carpet appearances and interviews with her favourite Gold Rolex Daytona. She's a real lover of this classic Rolex.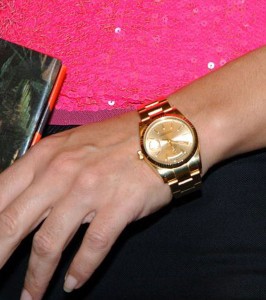 The Day Date has become synonymous with class and style and is one of Rolex's iconic brands.
The Day-Date's Oyster case is produced exclusively in 950 platinum or in 18 ct gold. The bezel can be fluted, smooth or, on the gem-set versions, arrayed in the most beautiful of precious stones.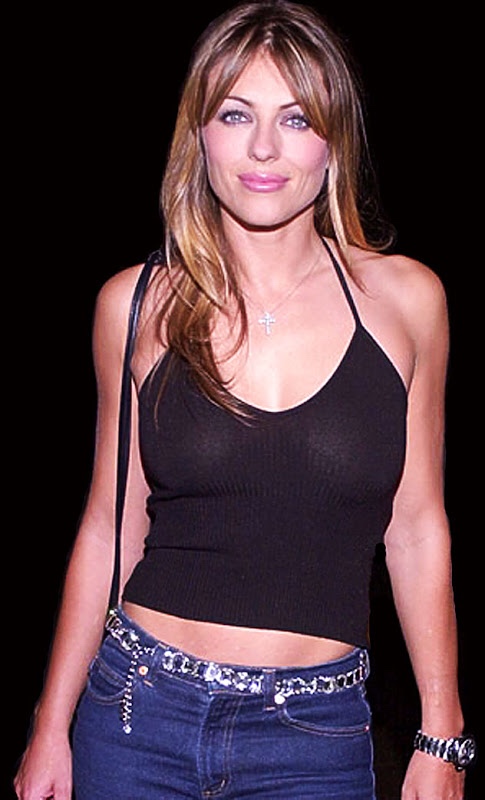 No doubt Liz has found her Rolex practical on her globe trotting fashion and appearance gigs.
Looking for the the Elizabeth Hurley English mischievous class look and a watch the symbolises power, then check out the Rolex deals from leading Rolex retailers and specialist Rolex dealers at Luxseeker.com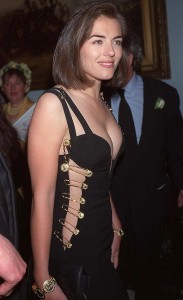 Elizabeth Hurley continues to make a major style impact, since she really broke globally with the 'that dress' from Versace back in the 90s on the red carpet with then beau and long-term close friend Hugh Grant.
Yet, as you can see twenty years on Liz can still stuns with a Versace and Chopard look,  Elizabeth launched her own successful fashion company back in 2005, Elizabeth Hurley Beach, a chic but wearable line.
Liz is also enjoying a remarkable 18 year old leading association with Estée Lauder, and  is a tireless fundraiser for the Breast Cancer Research Foundation.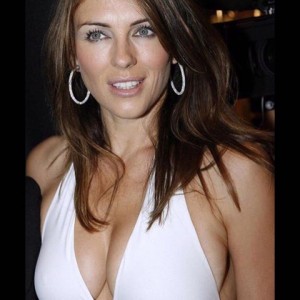 For the class Elizabeth Hurley look, view the Versace luxury products for sales on LuxSeeker.
from leading Rolex retailers and Rolex specialists on LuxSeeker