Prestige Pawn Brokers were one of our first customers at LuxSeeker.com bringing their fabulous range of luxury stock to LuxSeekers like you. From luxury watches, bags, jewellery. art and even the occasional supercar and plane their amazing luxury stock is listed to enjoy and buy.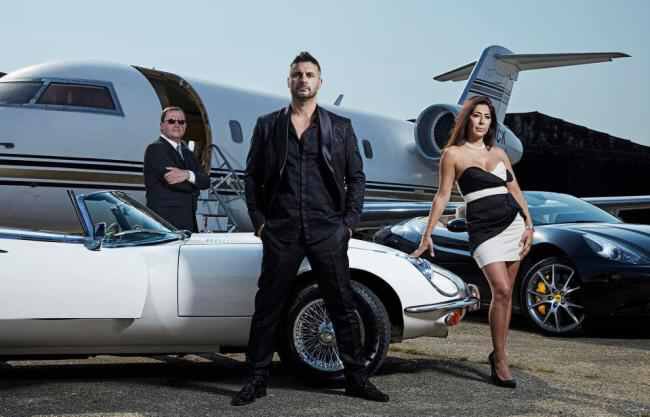 We caught up with James Constantinou, founder, owner and the star of Channel 4's Posh Pawn, which reveals the amazing items and customers of Prestige Pawnbrokers, at their Hatton Garden head office.
How did you get into carrying such an amazing range of luxury stock?
"We started looking at wine and vehicles and it progressed from there. A few years ago, we didn't think of looking at luxury handbags for example, and now that's a massive part of our business. Some of the handbags we loan against can cost upwards of £50,000". We've featured some of our fabulous items and stories on Posh Pawn, showing some shop of our customer's items including million-pound helicopters and Lamborghinis.
Because we carry such a variety of assets, valuations can be challenging. Our twenty strong team is comprised of experts in their fields, from gemmologists to total watch fanatics.'

What do you look for in the in the pre-owned watches that Prestige Pawn Brokers carries?

'People invest in luxury watches for the pleasure of owning them and with the intention of keeping them for life, or with a view to selling for a profit at a later date. "The paperwork is particularly important as it will give an insight into the watch's history, some boxes are quite elaborate, they can even be limited edition. Links can be very expensive to replace, so keeping hold of any that are removed will be beneficial for the next owner."
You really do carry some unusual and true collectables?

'Bizarre items that have arrived at our shops include a piece of Princess Diana's wedding cake, a Dali sculpture and a live racehorse!'. "It can get a little daunting when you've got something come in that you haven't seen before, but rather than saying no we won't take it we get stuck in. I try to get the team to think of themselves as private investigators.'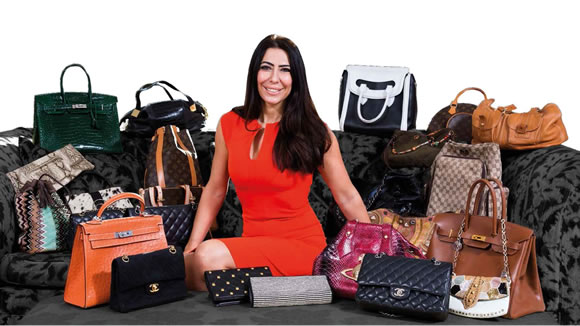 You've personally come a long way from a Bethnal Council estate to several affluent located Prestige shops?
A lot of hard work and a vision. Back in the last recession, I saw rich friends and contacts struggling because banks wouldn't lend them money despite the non-property assets they owned and had a light-bulb moment about what to do next. So I bought up the old premises of a pawnbroker's in Weybridge and decided to start my own to change the 'archaic' image of pawnbroking for good. The pawnbroking industry was quite stagnant at the time in terms of what it would loan against – bits of gold, watches and so on. I thought it could be rolled out at the higher end, why limit your market? Our team at Prestige Pawn are simply brilliant, experts in their field, have a great work ethic and we really care about getting our customers results.'
We've now got locations in Hatton Garden, Richmond, Weybridge and Deansgate and then in 2014 Channel 4 saw what we were doing helping people realise their luxury assets.'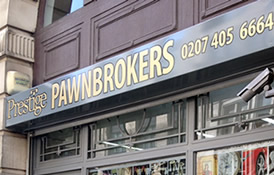 How has the Posh Pawn TV show and national press coverage impacted the business?
"The biggest benefit the Posh Pawn on Channel 4 is the major exposure to make the public aware of what we do because a lot of people didn't actually know what pawnbroking is all about. "It's a great window into your business – the show gets the phones ringing, and I think people are more confident in dealing with you once they've seen how you transact on TV. The show has also been sold around the world, and the shops even have foreign tourists popping in to visit us! '
We really enjoyed the time we had with James, you can feel the buzz and pace in the office of Prestige Pawn Brokers and no doubt James is one to watch in the luxury market. Check out the fabulous Prestige Pawn luxury listings every day at LuxSeeker.com.