We met with Fleur Kelinza, the Creative Designer and CEO of Fleur Kelinza brand to hear about the stunning new shoe range at the St Pancreas Renaissance Hotel. Fleur has a fabulous story of focus, self-improvement and drive which is clearly reflected in her designs.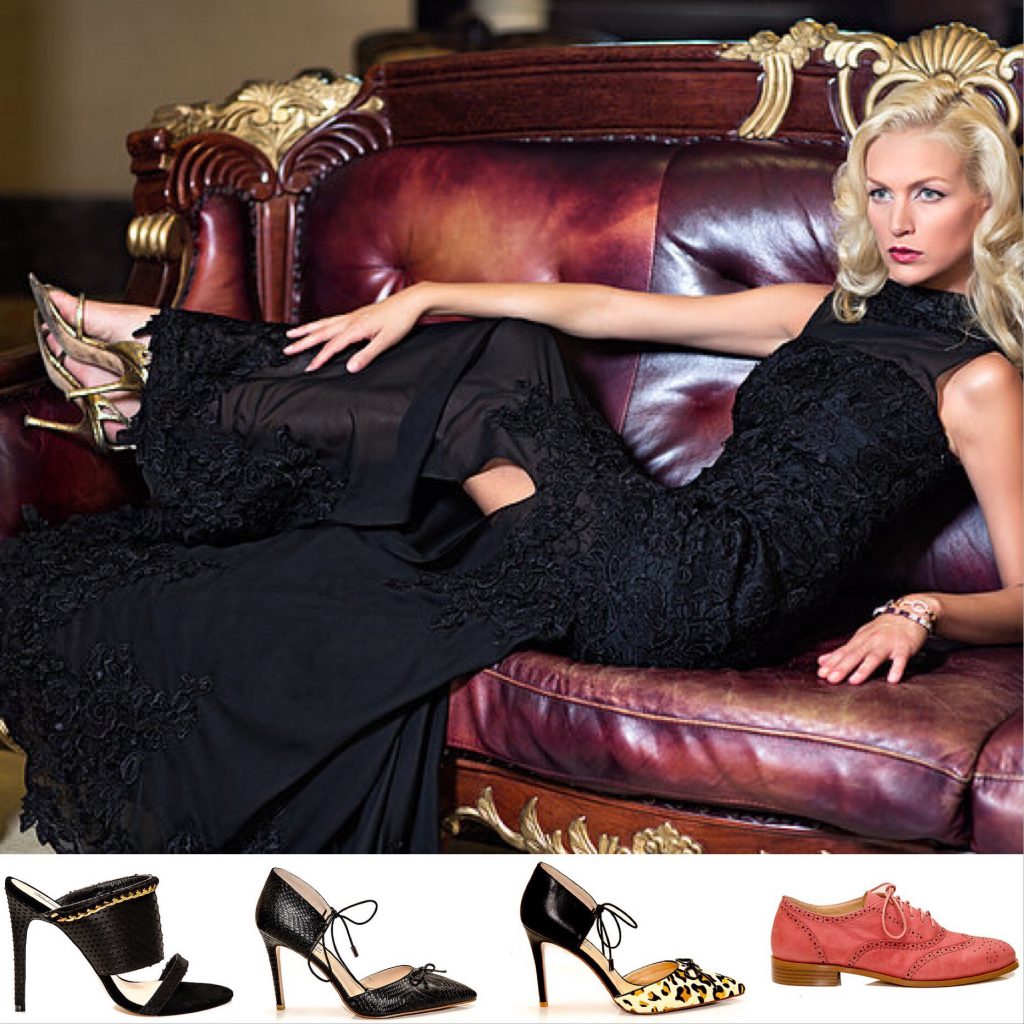 Originally from Ghana, Fleur has incorporated an ancient Ghanaian symbol as her company logo and featured it in several of her designs. This ancient symbol denotes Ram's Horn, and can be translated as being representative of 'humility and strength'.

I've been designing pieces independently for many years. Throughout my career I've developed a keen eye for detail, creating original pieces as well as items following established fashion trends. My goal is to create an exclusive form of design that each wearer can adapt in order to freely express their own unique style.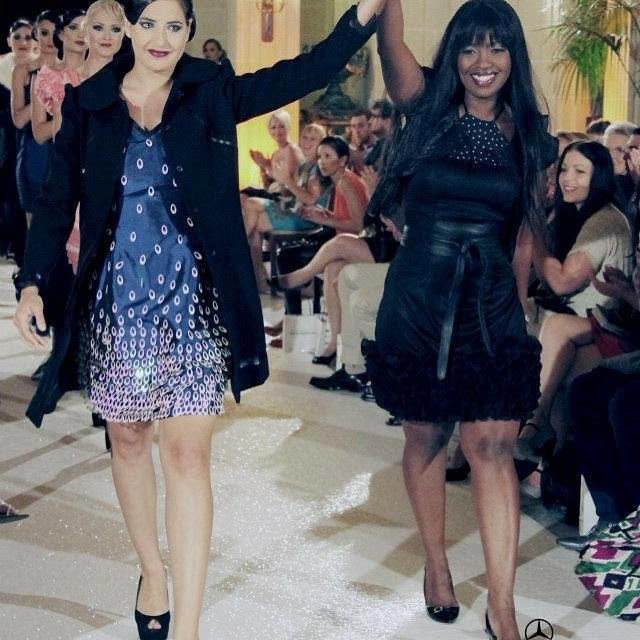 Fleur launched her brand 2012 on the international stage during Mercedes-Benz Fashion Week, Malta. Three of her collection pieces have been featured in Vogue Italia and has featured in Boston Fashion Week, London Fashion Week and New York Fashion Week.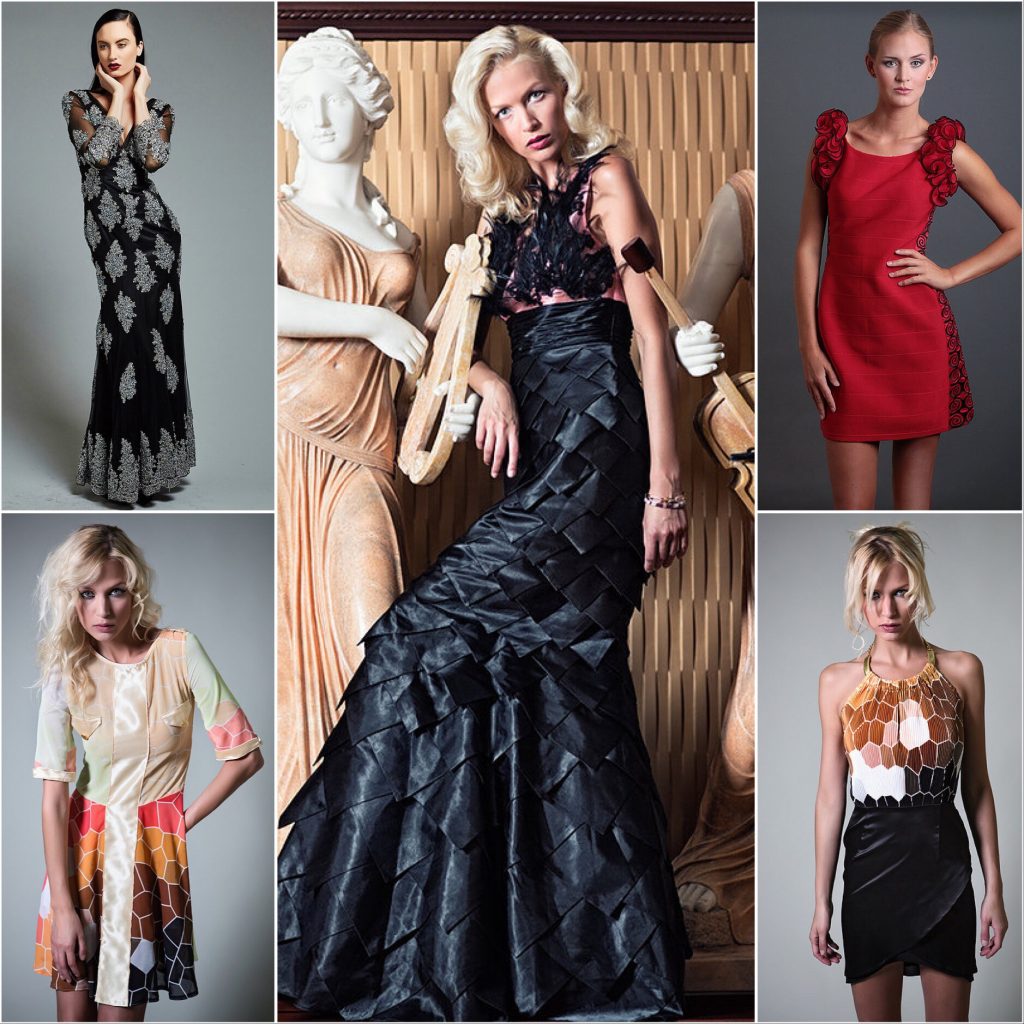 The success of her collections clearly lies behind a creative, hard-working and highly determined individual with a discerning eye for creating beautiful clothes. This, along with her flair for creativity and design, enables her to bring an original mix of ideas to all of her work. She cares a lot about focusing on different body shapes and believes in always looking for designs that fit perfectly. Fleur's attention to detail makes her a perfectionist in every aspect of the label.
Fleur took us through the stunning new shoe range from Fleur Kelinza which has glorious themes from Ghana and inspiration running through contemporary designs. With design inspiration from leopard, python, crocodile and Ghanaian coral we simply love them.
Eleonora Animalier Pumps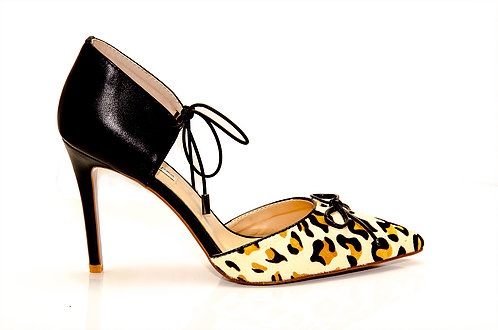 £625.00, Leopard print with front straps and a bow effect – view more
Ursula Python Pumps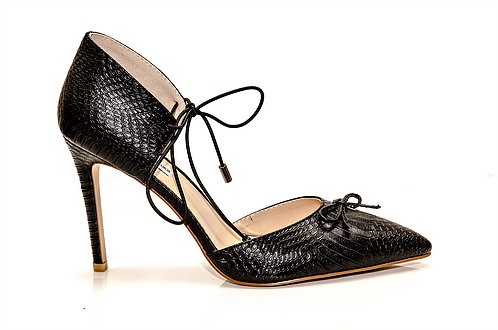 £595, Snake effect leather and satin shoes with two front straps – view more
Kadi croc-effect Mules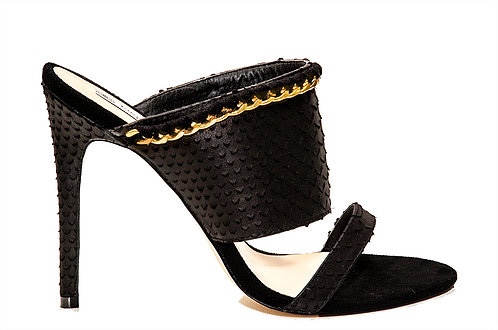 £575, Rough croc-effect mules with gold chain retail – view more
Valletta Coral Lace-up Brogues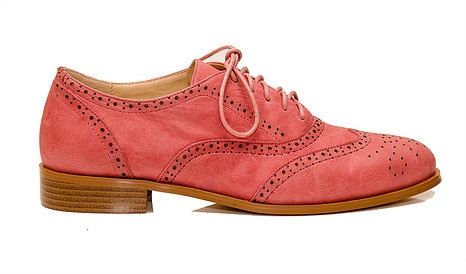 £395, Coral leather lace-up brogues featuring a round toe, a lace-up front fastening, branded insole and fits to size – view more
We asked Fleur how her fashion journey had commenced,
I first got interested in 2003 when I was working part-time in Selfridges and Harrods during my university days. working with labels like YSL, Dior and Amanda Wakely gave me a taste of how exciting and glamorous fashion could be. I actually was set to be a corporate Lawyer!, but realised my calling was fashion design. I then attended the London College of Fashion and established the Fleur Kelinza Fashion brand in 2007, starting off by making one-off pieces for select high-end clientele in London. Hard work, self-improvement and great customers have got me to where I am today and I will continously strive for growth of both the brand, myself and our team.
Talking to Fleur you realise she is not only creative but sharp-minded on the detail and this reflects in the innovative design and quality in her fashion. We love the new shoe range and are excited to list the luxury collection in our luxury shoe collection on LuxSeeker. View Fleur Kelinza, take a look or yourself.