Who's not an admirer of Vivienne Westwood, the British Queen of Fashion. Here at LuxSeeker, we are super fans from her Punk days through today and are honoured you can find the latest Vivienne Woodwood designs for sale  on LuxSeeker.com.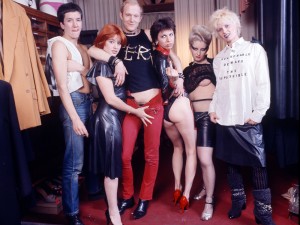 The hippie movement was still the fashion look of late 1960s London, but for Vivienne Westwood and Malcolm McLaren, rebellion and in particular 1950s clothing, music and memorabilia was their passion. Vivienne began by making Teddy Boy clothes for McLaren and in 1971 they opened Let it Rock at 430 Kings Road.
The shop became 'Sex' and was the hang-out for the upcoming Punk movement, which put Vivienne's dramatic rebellion clothing statements onto a global stage through the Sex Pistols and Siouxsie Sioux.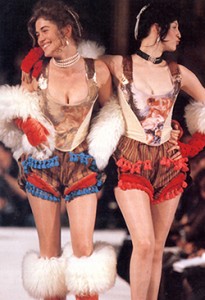 Vivienne has constantly moved her designs forward developed exciting and out-there themes in her early years from collections such as Pirates, Buffalo Girls, Blade Runner inspired Punkature and Witches.
'We've only stopped to note significant innovations, otherwise, the ideas carry through and develop throughout the collections.'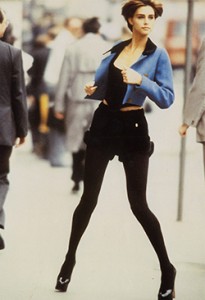 During her Pagan Years period, Vivienne's heroes changed from punks and ragamuffins to 'Tatler' girls wearing clothes that parodied the upper class.
A chance encounter inspired one of her most important and influential collections, the Harris Tweed collection of Autumn/Winter 1987.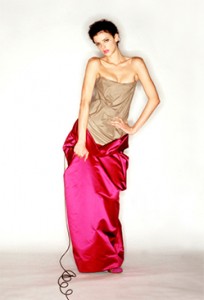 In the 90s, Exploration was the theme beginning to put historicism to one side.
Westwood returned to a more asexual cut, exploring the natural dynamic of the fabric by treating it like a living mass.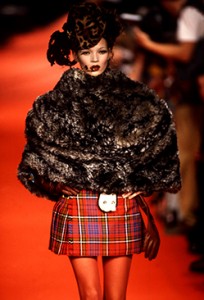 Recently, Anglomania has been Vivienne's energy, bringing a combination and exchange of ideas between France and England;
"On the English side we have tailoring and an easy charm, on the French side that solidity of design and proportion that comes from never being satisfied because something can always be done to make it better, more refined."
Inspired to shop the Vivienne Westwood collections?

Born in 1941 Vivienne Westwood has been at the heart of movements and pushed fashion boundaries. A Dame, an OBE recipient, a protestor and an innovator.  Her clothes are worn and loved by the beautiful, the talented and the individual.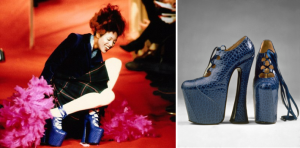 From new, outlet and pre-owned enjoy Vivienne's designs from bags, shoes, jewellery and watches.  Shop the Vivienne Westwood look at LuxSeeker.com.