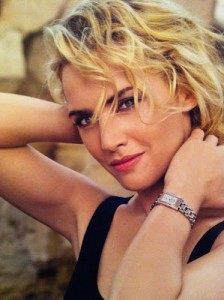 Kate Winslet is one of the world's best-known and loved actresses with a phenomenal catalogue of work from her debut at the age of 17 in the motion picture "Heavenly Creatures" by Peter Jackson, her first Oscar nomination in Atheng Lee's "Sense and Sensibility," to the global sensation of Titanic", Oscar success in "The Reader".
Adding to her blockbuster list are her fabulous independent movies such as "Finding Neverland" and "Romance & Cigarettes".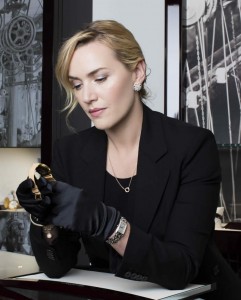 In 2010 the multi awarded actress created the Golden Hat Foundation, a non-profit organisation dedicated to raising funds for children with autism, which is supported by Longines, the luxury Swiss watch maker.
In May Kate visited Saint-Imier, where Longines was established back in 1832, toured the factory and visited the Longines Museum.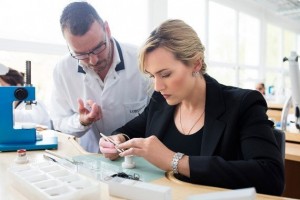 During the visit Kate found a watch that pulled at her heartstrings belonging to the Flagship collection which will now be re-issued later this year celebrating the ranges 60th anniversary. All the proceeds of the Flagship watch sales will go to the Golden Hat Foundation.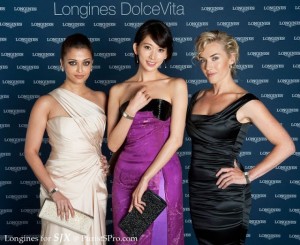 Kate has been an ambassador of elegance for Longines since 2010, one of five major global female stars with the Swiss watchmaker, the others being Golden and Chi Ling Lin, Ingeborga Dapkunaite, and Steffi Graf whom which Longines has had a very successful and long association.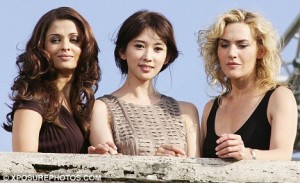 Longines has a  strong position in the ladies watch market with over 50% of their sales coming from ladies' watches.
This strength goes back to the mid 70s when Longines was one of the first to launch pair watches.  With a focus on technical innovation Longines has significant share in ladies' mechanical watches as small as 25mm in diameter.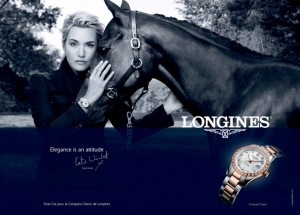 At least 50% of Longines advertising is targeted at women using their very strong female ambassadors such as Kate Winslet, and indeed going back a few years Audrey Hepburn.
Check out the extensive range of Longines for sale at LuxSeeker from leading retailers and specialist independents.