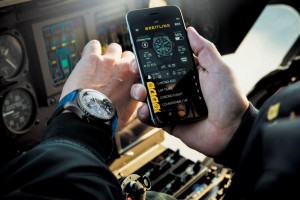 Great timing, on the heels of the Apple Watch announcement – Breitling positions it's aviation DNA and heritage with the Breitling B55 Connected, where the watch is the master.
Unlike the Apple iWatch, Breitling see the watch as the master not the phone, With the  Breitling B55 it won't run out of charge before the phone., is waterproof and of course has luxury style.
There is no doubt the Apple Watch will be an outstanding success, and will probably re-build the watch market from the ground up.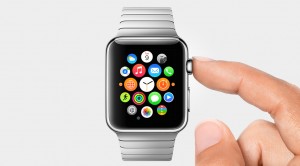 However, with the Breitling, the chronograph remains the absolute master and the connection with the smartphone is primarily designed to improve its user friendliness.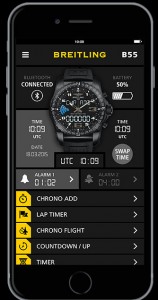 For the  B55 Connected owners can use their phone to perform certain adjustments (time-setting, timezones, alarms, display and operating parameters, such as night mode), delivering comfort and efficiency.
From the phone, and a plane may come in handy here, the owner may also upload the results of various measurements such as flight times from the chronograph to the smartphone to read, save and share.
Watch the video to learn more and then ask the question Breitling or Apple. No contest from where we are sitting, why not check out the latest Breitling designs at Luxseeker.com