Chanel is the iconic ground-breaker on how we see handbags today thanks to the vision of Coco Chanel who was famously quoted 'a woman needs ropes and ropes of pearls'.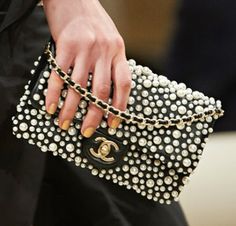 Chanel has, through the ages, been a leader in using pearls through their fabulous fashion ranges.  Chanel released her first bag in 1929 with double chain shoulder straps to allow women the freedom of not holding onto their bag which would free their hands for other activities. Coco also set the fashion trend of wearing pearls during the daytime often combining pearls with other pieces of fine jewellery.
For handbags Chanel pearl bag offerings include pearl chains, pearl dustings, pearl catches to pearl decoration. Below are some of the fabulous pearl inspired Chanel Bags for sales at LuxSeeker.com.
Kristen Stewart is now an established favourite for the Chanel fashion house's striking campaigns.  Appearing in the 2016 Métiers d'Art collection, the actress gracefully embodies the collection's "Paris in Rome" theme.
Karl Lagerfield is a clear fan of Kristen and understandably so as the actress and superbrand combination delivers chic defined.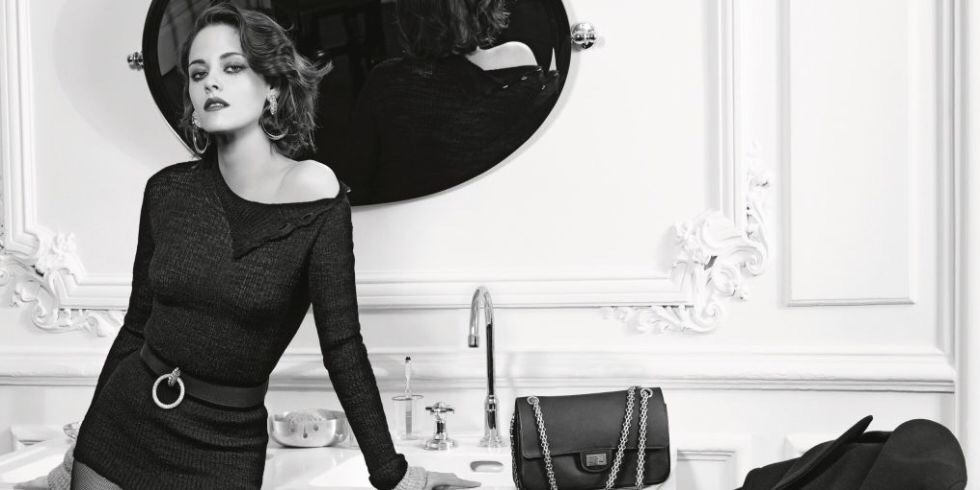 Express your inner Coco Chanel by enjoying the pearl Chanel bags listing on LuxSeeker.com