We caught up with Chris Mabire, owner of one of the country's leading independent contemporary art galleries based in Winchester, who gave us some tremendous insights into investing in art.
Chris launched the Canvas Gallery in Wimbledon, London in 2008 building a reputation on established and upcoming contemporary artists, and  opened his next galley in Winchester in 2015. Chris 'is proud of being based in Winchester with its rich cultural heritage and reputation for fine art making it the perfect place to bring some of the best contemporary original artwork to the city of Winchester'.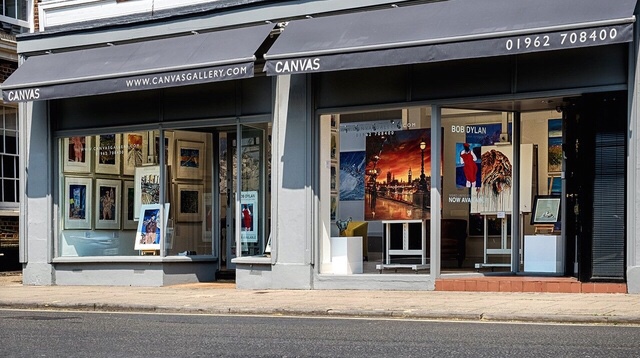 As a partnership gallery of British publisher Washington Green Fine Art, Canvas Gallery stocks work from a wide range of contemporary artists in various genres in addition to Chris' own rich network and reputation.  The gallery shows and retail original works and limited edition collections from hundreds of acclaimed artists including Scotland's one to watch Stuart McAlpine Miller, international Pop artist Romero Britto, legendary singer Bob Dylan to Marvel creator Stan Lee. We certainly recommend a visit to Winchester and enjoy the gallery, the culture and cafes of this historic city.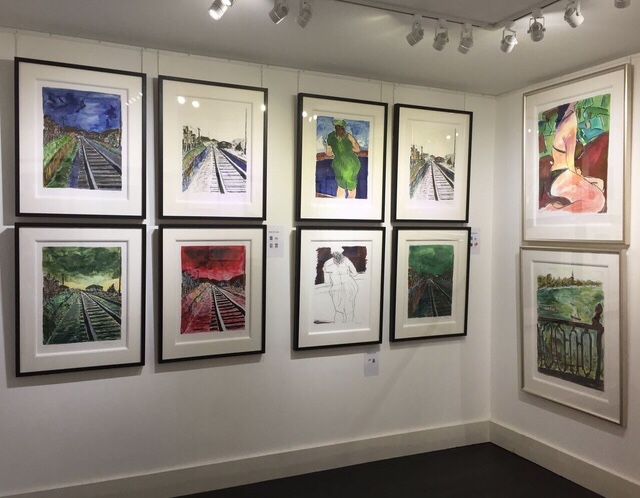 The big question we posed to Chris given the fabulous luxury investments you can find on LuxSeeker is 'should you invest in art and can smart investors obtain incredible art ?'
Chris started by firmly sharing 'as with any financial investment, there are no guarantees when purchasing art. Values of artwork can, of course, rise and fall, so any investment is at your own risk. However, you should always buy art that you love and enhances your life for many years to come.'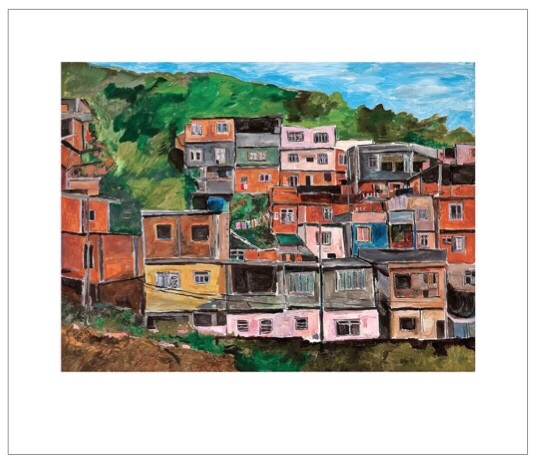 Chris posed an interesting argument for why invest in art versus other luxury and financial investments. 'Art can be fully consumed and enjoyed while you own it. For example, using your classic car adds miles and may reduce its value. And consuming your vintage claret will undoubtedly affect its value!'
'Like the property market, there is an element of risk/reward when investing in art. Those with the means can play it safe by buying work from established artists knowing with a strong degree of certainty that it will grow in value. However, the smarter money pays attention to the latest trends and finds those works that can be purchased at a good price before their value rockets.'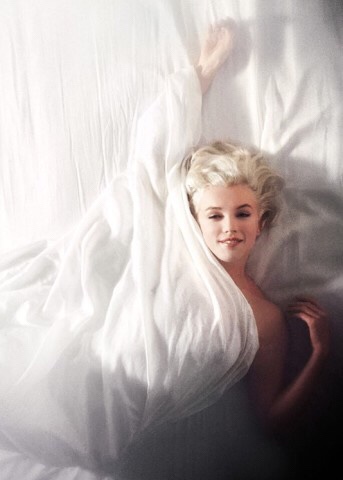 We asked Chris on what the returns are:
'The rewards can be great.  Investing in an up-and-coming artist can present a huge financial return. Banksy prints unsurprisingly have been a phenomenal investment. So have many Bob Dylan pieces as his reputation as an artist has grown. I've seen examples of his work published in 2008 at £1250 which are selling up to £10,000 now. John Myatt is another artist featured at Canvas Gallery.  He sold his first 'genuine fakes' for £200 in 2001, now they cost up to £40,000!'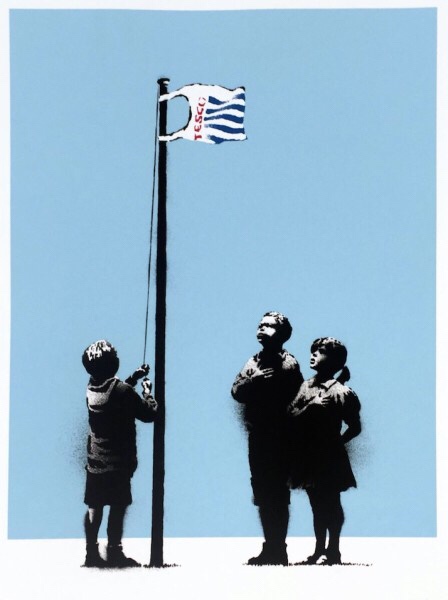 Chris then gave us his five tips to investing in art (ArtSHOW) alongside doing your research and having a good eye.
Age
Age is often misleading.  Artists often flourish during their later years, so don't assume that just because someone is young and 'up and coming' that they will automatically be the next big find in art.
Stories
Stories are emotive.  The story of an artist can be inspiring, tragic or unusual.  All that matters is there's a story and emotion which draws buyers and gives context to the piece.  The story elevates the art, so if you find an artist whose story that you find compelling it is likely others will too.
Hype
Do not be fooled by hype particularly in today's fast-changing social media world – publicists and publications will often try to inflate the importance of an artist.  Trust your own judgment and your gut feeling – not the press release or write up in a glossy magazine.
Originality
In our homogenised and saturated global culture, it's difficult to be original and art is no exception.  If someone produces something which feels fresh and original, it is likely to attract plenty of attention.  It could be the subject matter, an unusual blend of mediums or a new way of interpreting something well known.  Originality is rare and therefore valuable.
Would you show it?
Don't underestimate your own reaction to an artist.  You might appreciate the craft and endeavour of a piece, but if you wouldn't hang it at home or in the office, why would you buy it? Your own taste and reaction to an artist are the critical and excellent yardsticks.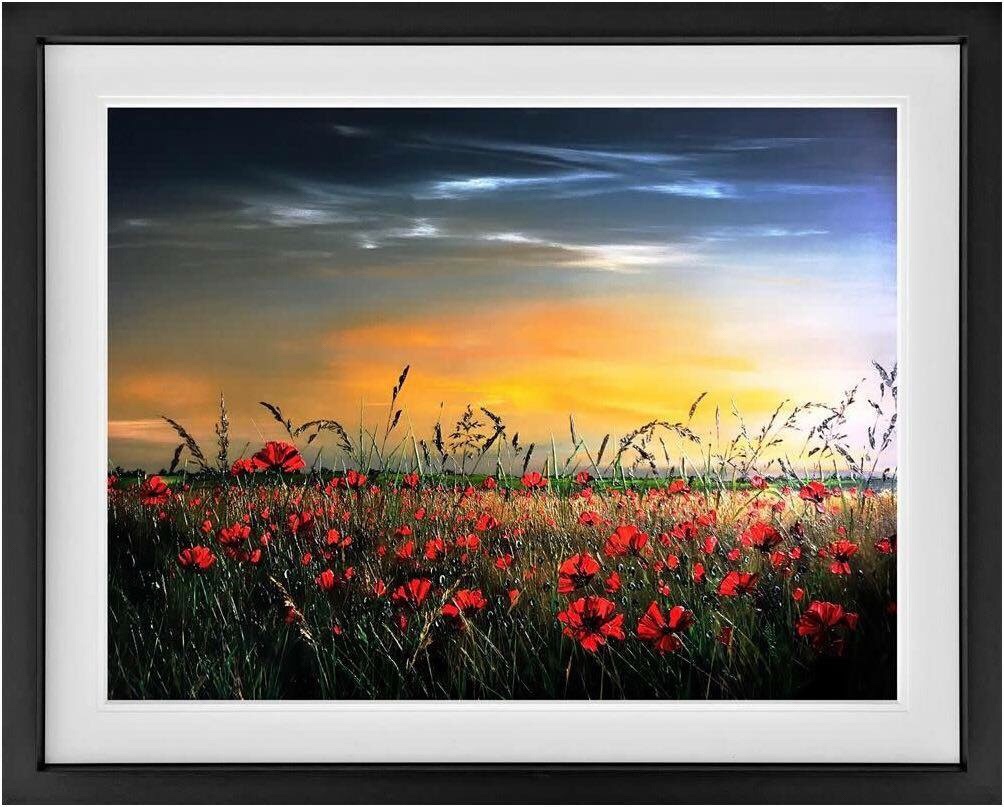 As we finished our coffee Chris re-emphasised 'Remember, there are no guarantees when it comes to buying art.  An artist may appear to 'tick all the boxes' but not gain in value.  If this is the case, then my fifth tip is critical.  If you like and enjoy a work of art, then you've got a result, something amazing to love and share.'
Chris gave LuxSeeker five up and coming ones to watch which have or are been shown in the Canvas Gallery.
FIVE ARTISTS TO WATCH – AND COLLECT
JJ Adams
JJ Adams.is part of the vanguard movement which combines fine-art techniques with pop-art sensibilities and popular culture motifs. Inspired by icons such as Marilyn Monroe, David Bowie, the Blues Brothers and the 80s in general, JJ has a unique and impactful style that appeals to the 'geek' zeitgeist.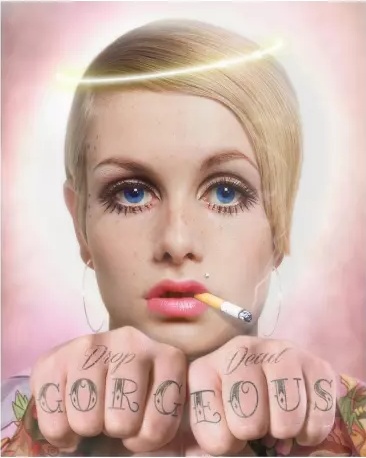 Bob Dylan
An undisputed titan of popular music, Bob Dylan has transcended art forms to become a highly sought after visual artist. Like his music, his drawings and paintings perform artistic alchemy by combining mundanity with a powerful otherworldliness. He is, simply put, a creative genius and his artistic legacy cannot be underestimated.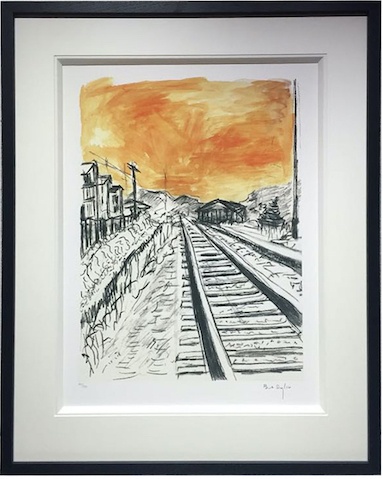 John Myatt
Every artist has a story to tell, but few are as compelling as John Myatt's.  His extraordinary talent in mimicking famous works of art allowed him to produce more than 200 fakes, many of which were bought for huge sums by reputable dealers who believed they were genuine.  Unsurprisingly, this led to a  prison sentence for art fraud.
Now applying his skills in a more productive and legally acceptable way, John has become the undisputed master of producing 'genuine fakes'. and now appears on Sky Arts painting portraits of celebrities.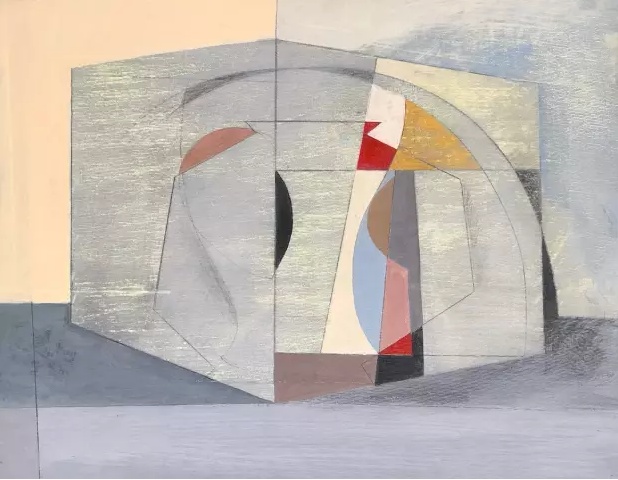 Robert Oxley
When it comes to catching the eye in Canvas Gallery, few artists have the clout of Robert Oxley.  Producing works which he describes as 'psychedelic natural history', Oxley's animal portraits are alarmingly distorted, richly detailed and beautifully coloured. His work is original and striking – he is certainly in the category of 'one to watch'.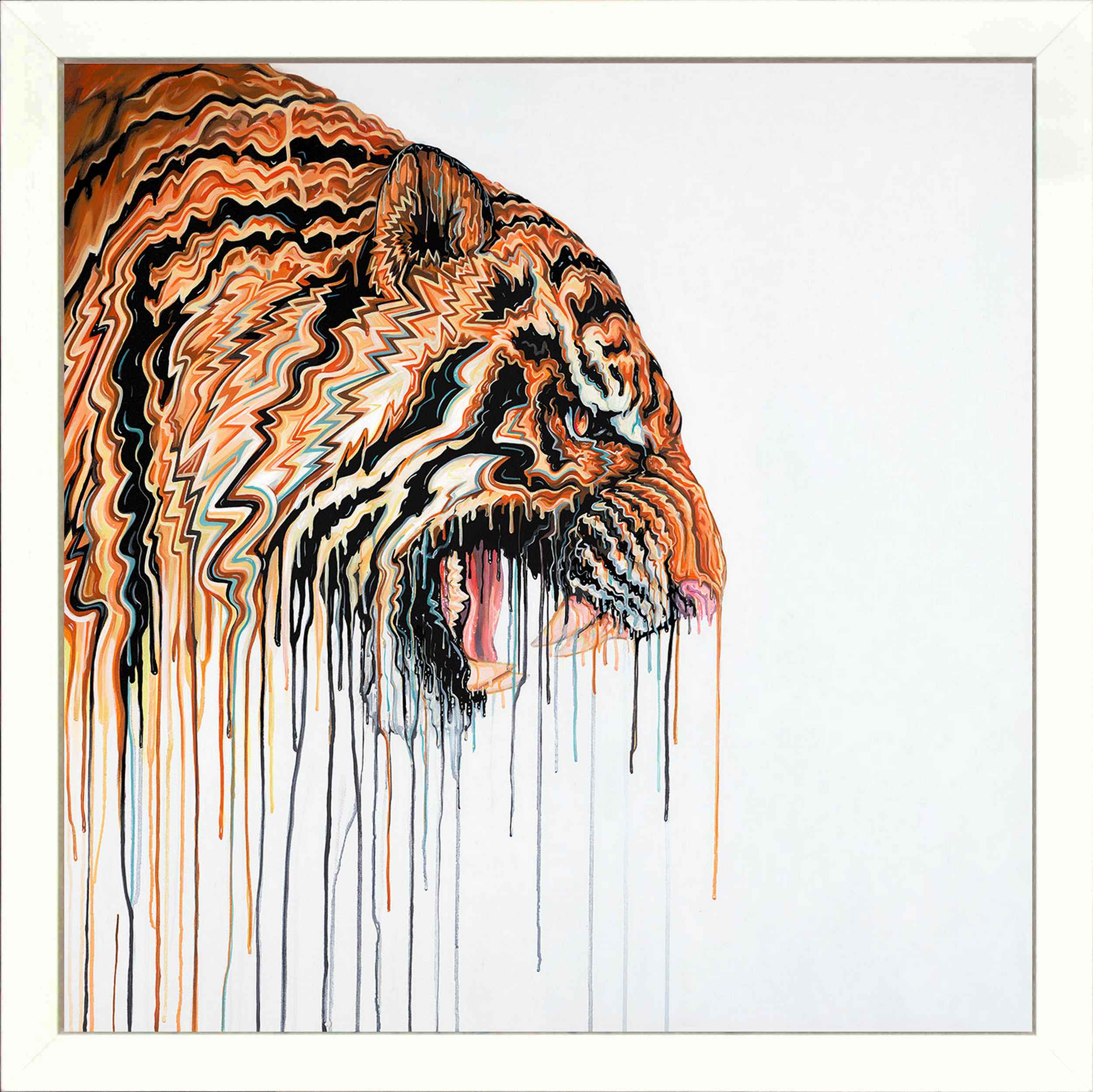 Marvel / Stan Lee signed prints
Marvel creator Stan Lee may not fit the profile of a typical artist but is proving to be highly collectable regardless. Our Stan Lee signed prints are bought by collectors around the world and as Marvel continues to dominate the box office the popularity of the characters and therefore collectables grow.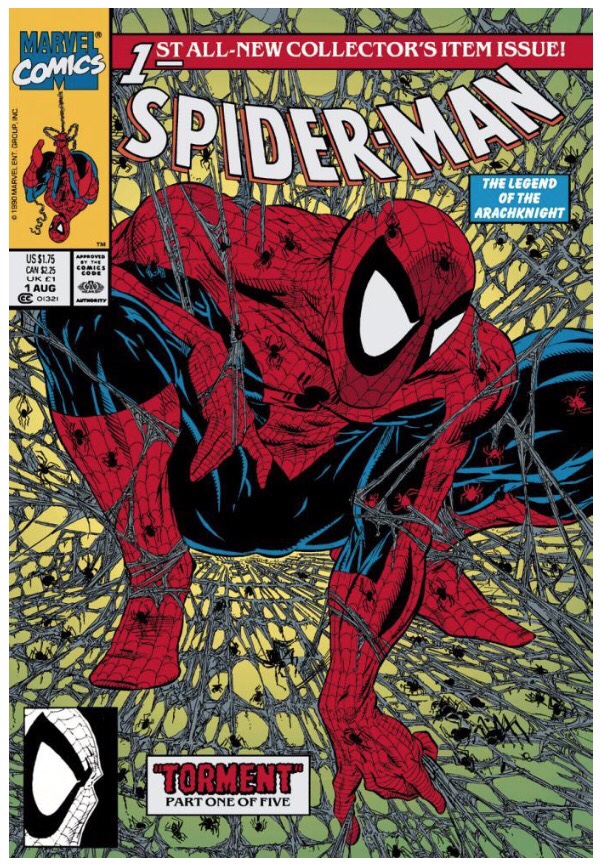 We hope that Chris' insights into investing in art have got you thinking of art as an investment and to Chris's point as a collectable to enjoy in tandem.
You can view the latest up and coming and established artist art for sale from the Canvas Gallery at LuxSeeker.com/art, or visit the Canvas Gallery website.