We were fortunate to meet with George Hadary from Asteria Diamonds last week at the swanky Mayfair Hotel in London. Asteria Diamonds has been in the luxury diamond business for over 50 years with stores worldwide, creating and producing only the highest quality coloured diamonds and jewellery, selling directly to the public and white labelling exquisite lines for famous retailers.
We got onto the subject of trends and George enthusiastically spoke about green diamond earrings to the point we spent the next few hours staring at fabulous pieces and suspect after reading this, you will too!
'Why Green Diamond Earrings?'
Of all the jewellery women can choose to wear it is their earrings alongside rings that are usually the pieces they wear every day, the most versatile being the stud earring which can be inoffensive enough to wear to the office every day. elegant enough to transition to the evening, and indeed funky enough for the hottest venues. There so many fabulous designs and choices for all occasions such as green diamond stud earrings. Stud earrings are often small compared to other earring styles, but they don't have to be basic or boring. Leading and upcoming jewellery designers are breathing new life into studs, packing beauty and creativity into these small pieces. No longer are they simply single stones affixed onto a simple setting.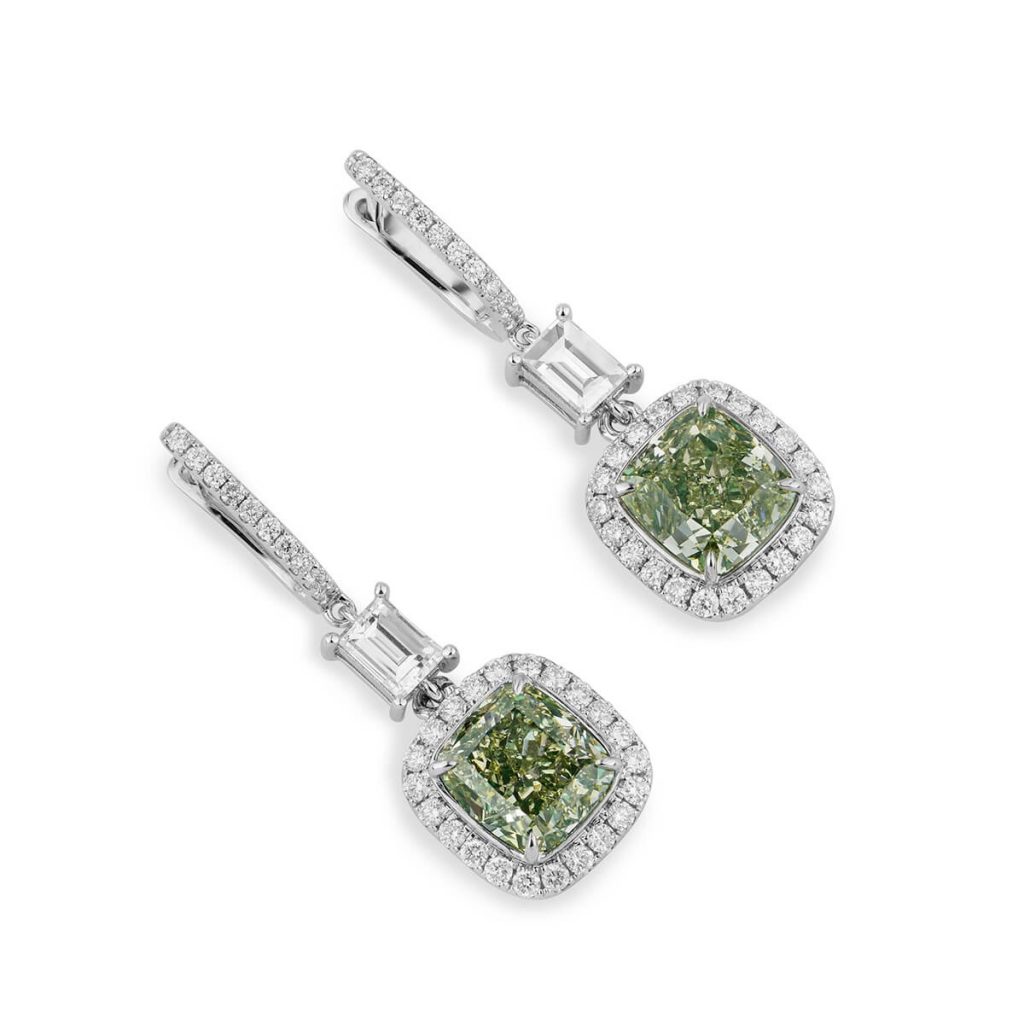 'Why Stud Earrings in Multiples?'
Back in the 80s, multiple ear piercings were things reserved for rock stars and the avant-garde. Today many women choose to have at least two lobe piercings per ear. This means that not only might they wear multiple stud earrings but can also choose to accent a simpler ring or dangling earrings with striking stud.
'Surely green earring jewellery is the domain of Emeralds?'
We love emeralds, but the crystalline structure of a diamond, which is unique to it in the world of precious gems, produces a brilliance that other gemstones simply cannot match. The smallest green diamond stud will shine brighter than a larger emerald and no matter what shade it is.

Coloured diamond stud earrings are as much of an investment as they are a style statement and become the basis of personal style. Green diamond studs are a popular choice as green is such a versatile colour. Diamonds are among the most durable stones in the world of precious gems and harder than the competition making them perfect for practical daily wear in a setting like a stud earring.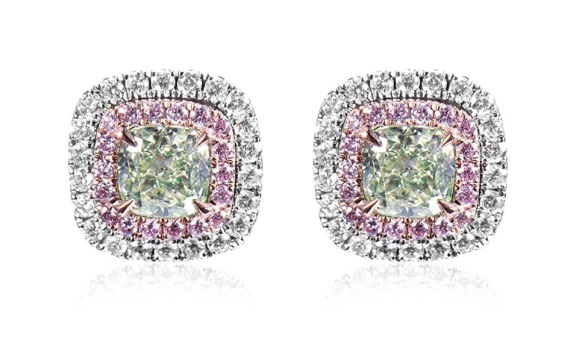 Inspired? Enjoy the latest fabulous jewellery from Asteria Diamonds with LuxSeeker.com