Luxury Designer Ankle Boots
Ankle Boots are the most widely worn style of fashion boots matching easily with trousers, skirts and shorts and worn both by men and women. The ankle boot has rapidly developed beyond a fad due to its simplicity, ability to work with numerous fashion styles exacerbated by fabulous creativity and themes from major design houses to independent boot and shoe designers. Designer ankle boots transform a midi skirt, or trousers or cropped jeans into an interesting look. Our luxury ankle boot buying guide reveals the styles, colours and brands to help you buy your perfect designer ankle boot, or two!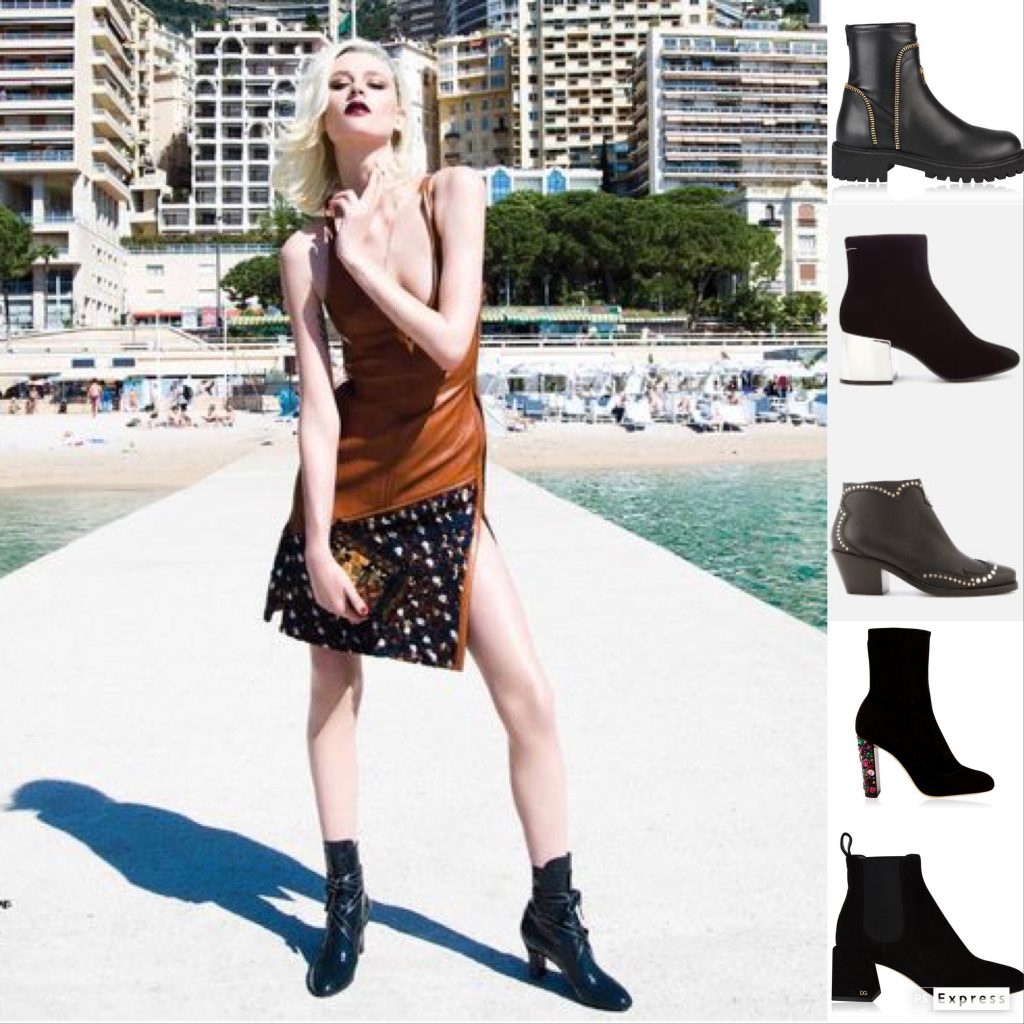 Ankle boot designs vary from boots that skim the ankle to boots that cover the lower part of the calf. From heels, kitten, platforms to flats with styles from Chelsea boots, Combat boots, Cowboy boots. Sock boots Snow boots to rebellious Biker boots, a good pair can be worn fabulously all year-round, no matter the weather conditions.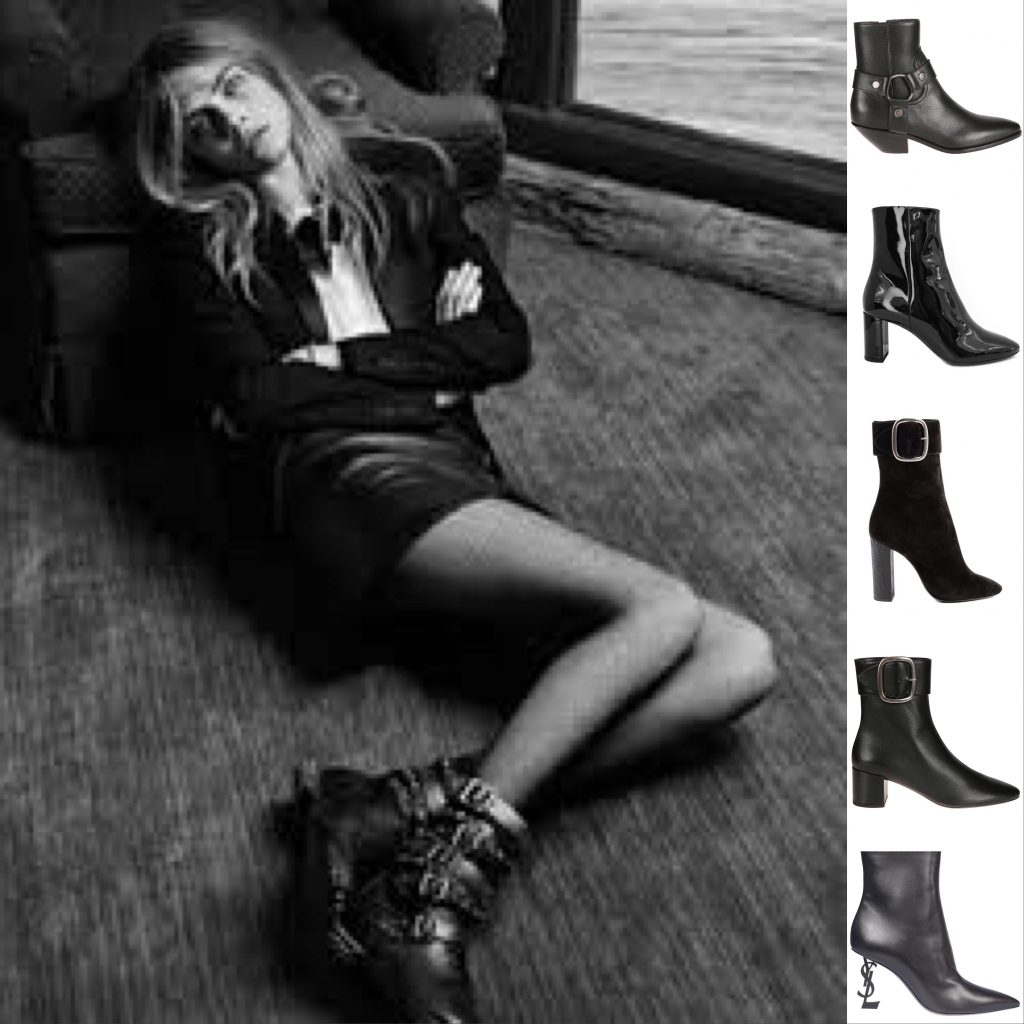 Designer Ankle Boots History
Designer ankle boots flirtation with fashion rose in the 60s with Mary Quant Vinyl clog like ankle boots which you can see at the V&A, and the rise of the Chelsea boot for the mod scene and worn by the Beatles and the Stones. In the 80s the pixie boot with pointed toes and wide ankles and a small heel became hugely popular both on the high street and with youth scenes. Soon variations of ankle boots such as combat boots became a staple of the 90s grunge scene.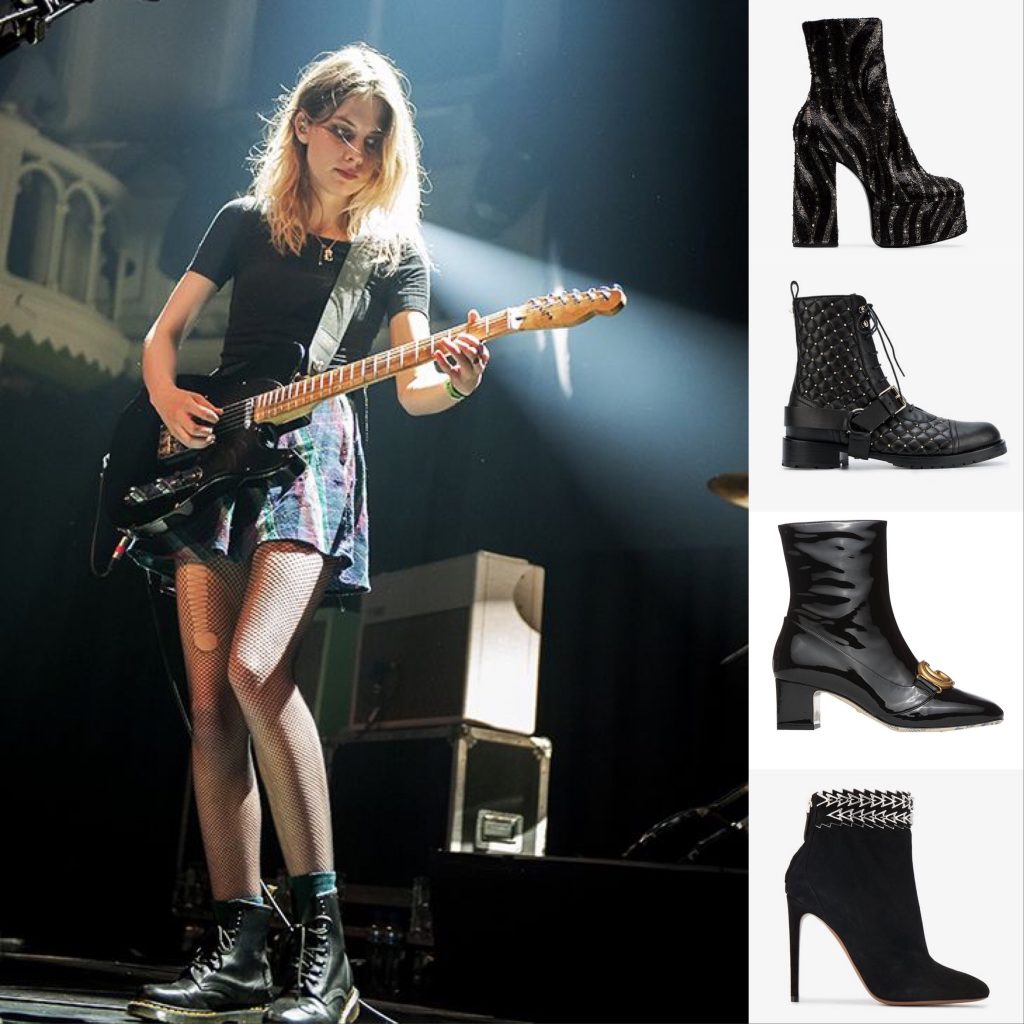 As with all fashion styles, resurgence and contemporary design have brought back the ankle boot to be the best selling fashion boot from the high street to the avante-guard.
Ankle Boot Materials
Ankle Boots can be made from leather, rubber, fur, skins such as python, cloths such as silk and suede and man-made materials such as plastics. The sheer range enables boots to be styled and to be used in so many different ways. Hence our fascination and the ability of designers to keep bringing new and classic concepts to market.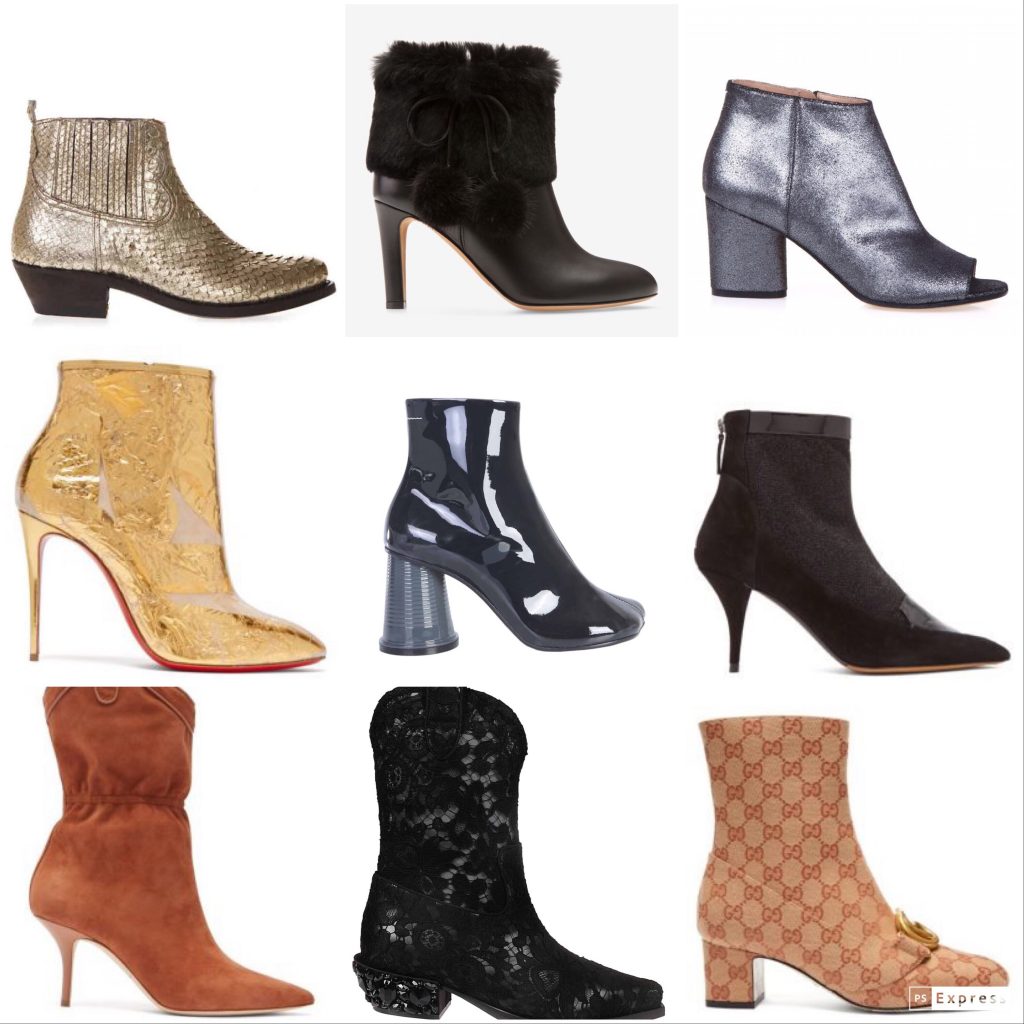 Ankle Boot Colours
Whilst every colour and shade is catered for the classic colours of black, white, pink, red, gold and silver dominate the designer boot market. Gold boots and silver boots particularly stand out with the investment in materials and design within the designer boot market.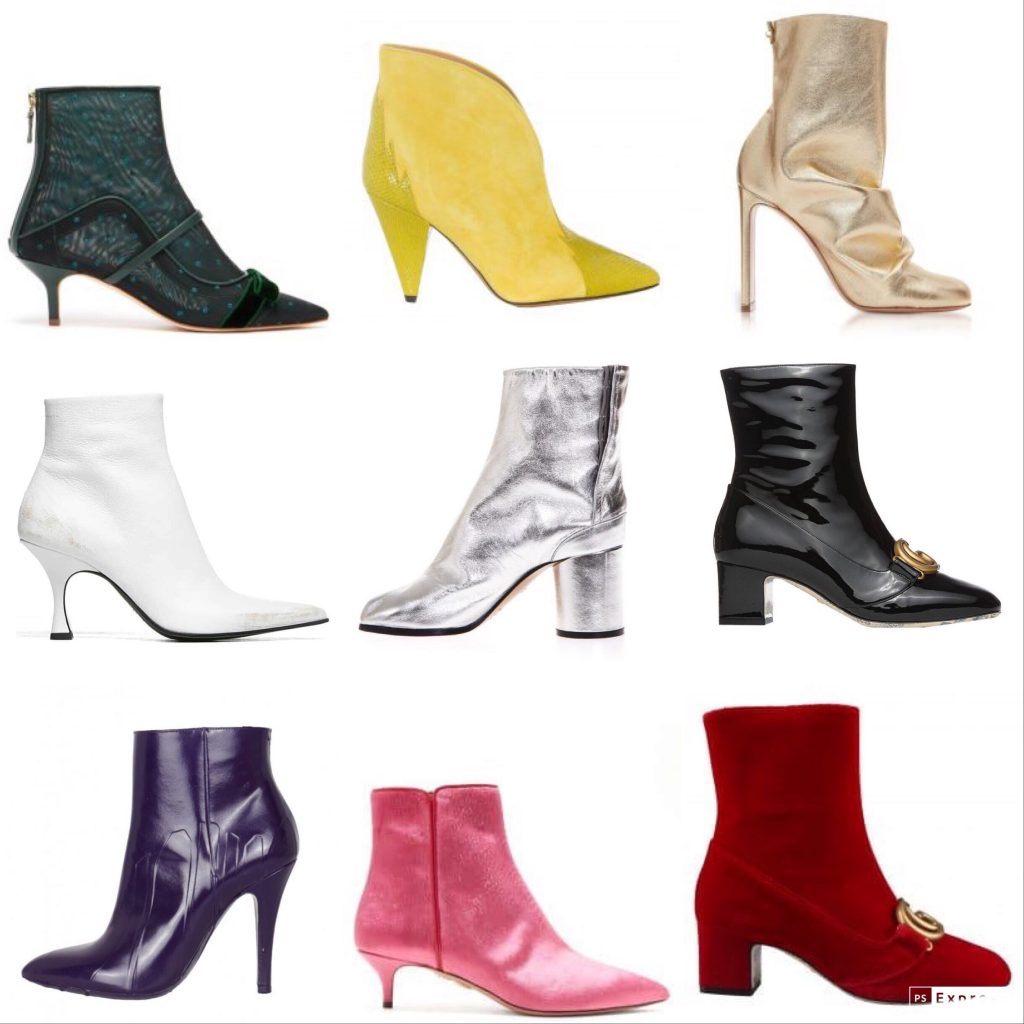 Designer Ankle Boot Prices
Owning designer boots does not require a mortgage which great deals from fabulous brands readily available:
Best Cheap Luxury Designer Ankle Boot Deals under £500
Best mid-priced Luxury Designer Ankle Boot Deals £250 to £1,000
Best Expensive Luxury Designer Ankle Boot Deals over £1,000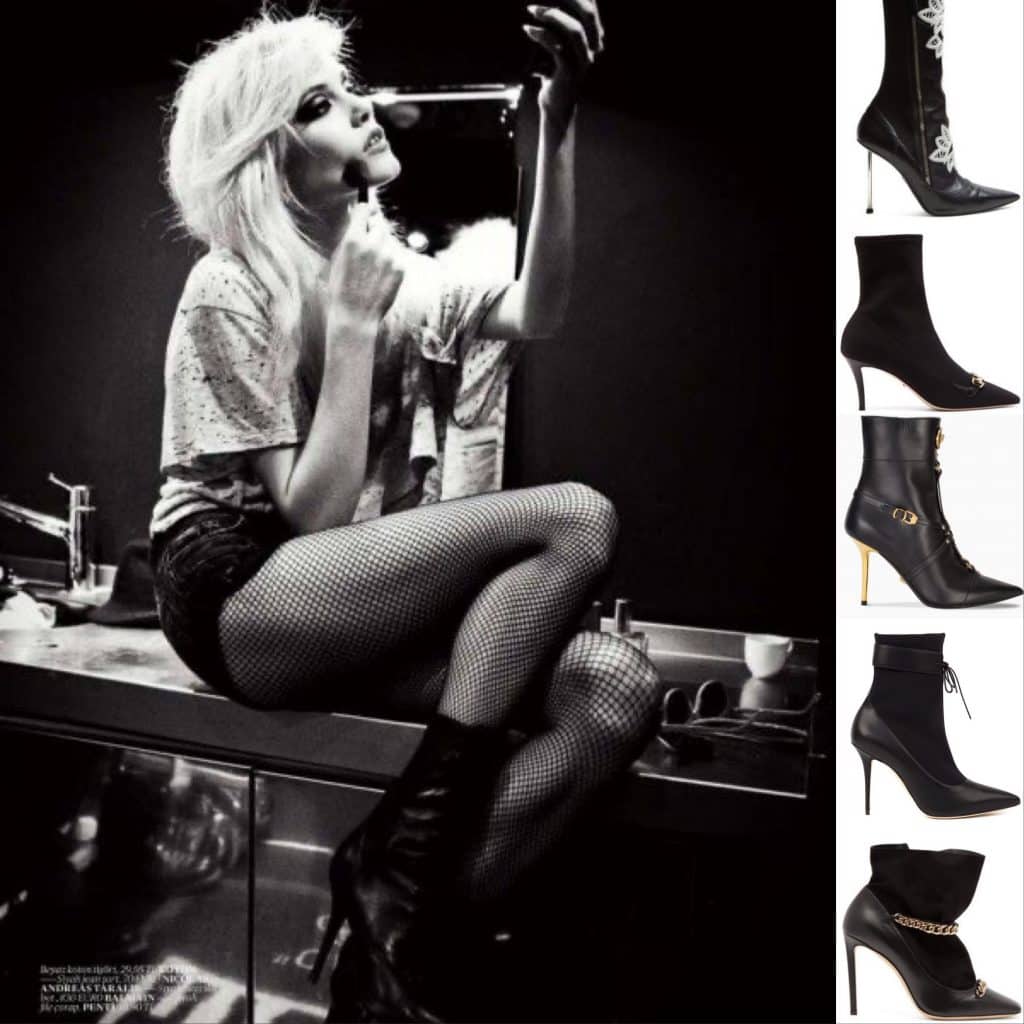 Luxury Ankle Boot Brands
With over a hundred major and independent designer ankle boot brands listed on LuxSeeker.com, you'll find deals from all the leading luxury ankle boot designers such as Dolce & Gabbana, Saint Laurent, Prada, Gucci, Fendi, Givenchy, Miu Miu, Valentino and many more.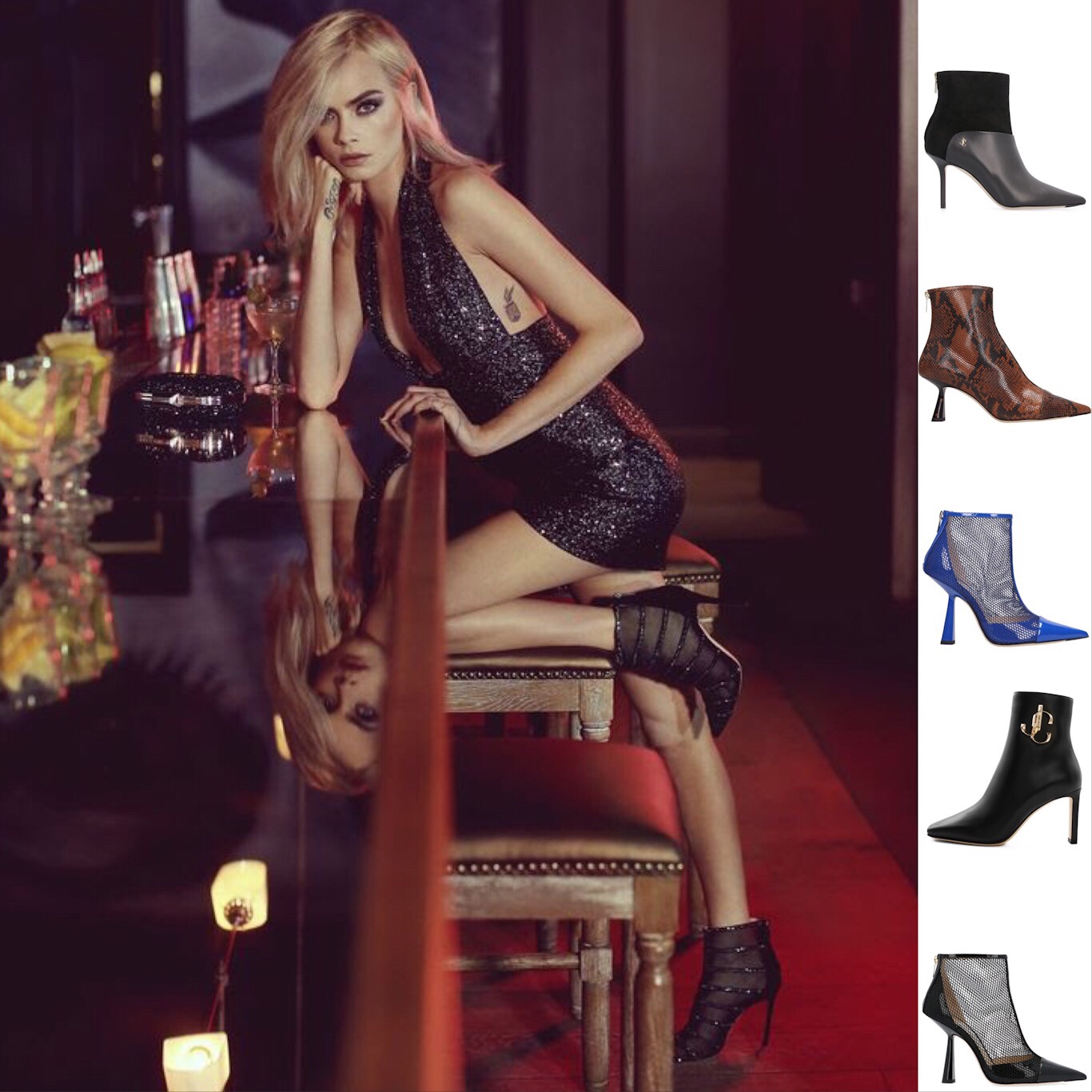 Ankle Boot Designer Countries
There are fabulous ankle boot designers around the world but the fashion powers houses of France, Italy, Spain, the UK and the US dominate.

Shop the fabulous ankle boots from British designers Alexander McQueen, Mulberry, Nicholas Kirkwood, Rupert Sanderson and more.
Designer Ankle Boot Trends
The beauty of fashion is always personal taste, however, reviewing the data insights from LuxSeeker.com we can see kitten ankle boots, and ankle sock boots rising in popularity. Ankle boot options and looks are fully enhanced by lace-ups to slips-on to buckles.
Ankle Boots All Year Round
Ankle boots similar to earrings can bring nearly any outfit and look to life. A must for any wardrobe.

Enjoy the latest luxury ankle boot deals with LuxSeeker.com today.
Read the full Luxury Boot Guide from LuxSeeker.com covering all styles, colours and designers of luxury boots.