Platform Boots
Platform Boots were the ultimate theatre accessory used by actors to play taller heroes or gods. Terrific for those who have shorter legs or a longish torso The platform boot originated in medieval Venice designed to avoid wet feet when the pavements were flooded! By the 1970s platform boots and shoes became the mainstay of glam rock with David Bowie and Marc Bolan in the vanguard, through to the disco scene with glitter and lights bringing great individuality. The platform was brought to the forefront of female fashion by Vivienne Westwood and the girl band, the Spice Girls, in the 1990s and more recently by YSL.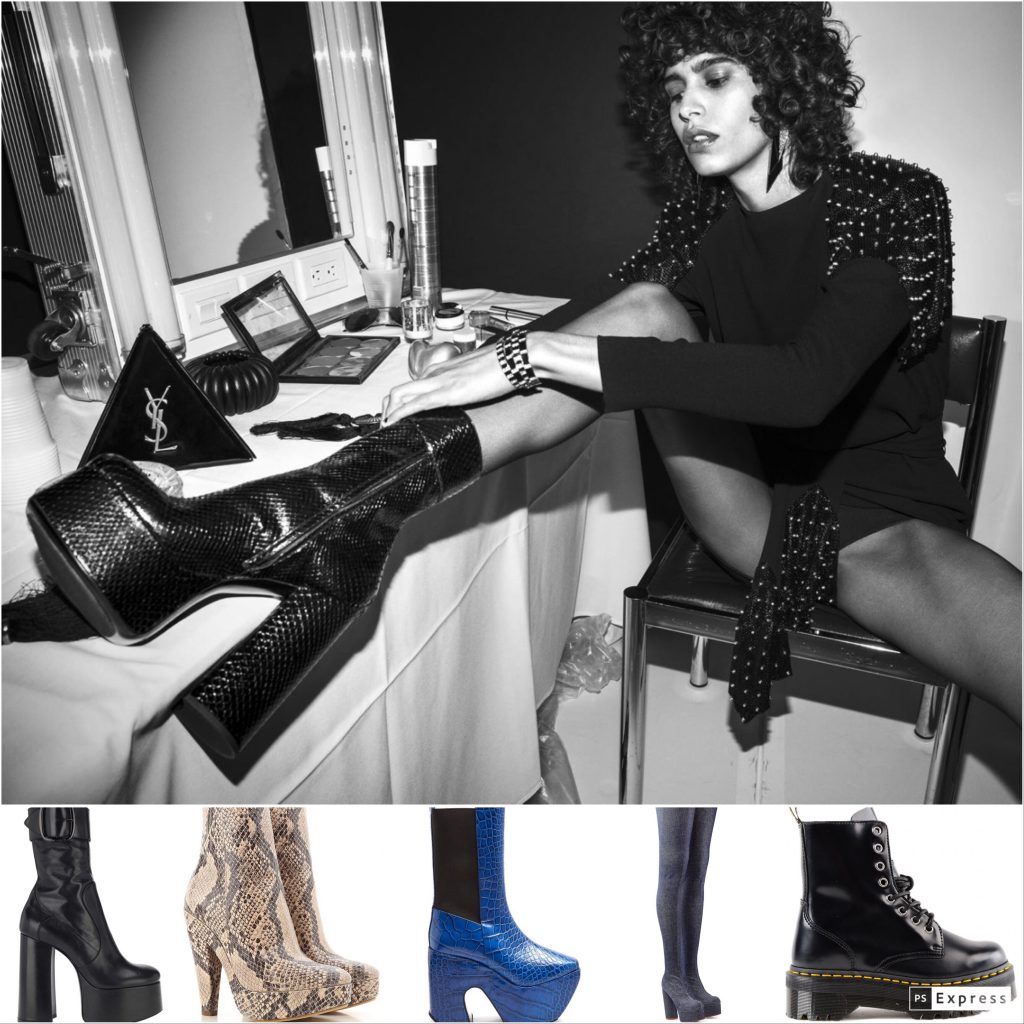 Platform Boots History
Platform boots history is one of practicability, used in the theatre for height, Napolean Bonaparte infamously wore platforms to project himself, and popular across Europe to avoid water and muck such as the 'chopine' worn by nobility and the upper class of Venice from 1400-1700.

The fashion platform shoe arrived in the 1930s with the famous actress of the day Marlene Deitrich but the platform really made a dent in footwear fashion in the 1970s.
The 1970s had two glamourous scenes with Glam Rock and then the worldwide explosion of Disco. Nearly everyone on the dance floor wore platforms from shoes to boots, many of which were extreme not only in height but also in style. David Bowie's Ziggy Stardust, Elton John and KISS, wore famously extravagant platform boots. As disco died so did the platform boot remaining in the niche but passionate genres of dance and gothic scenes.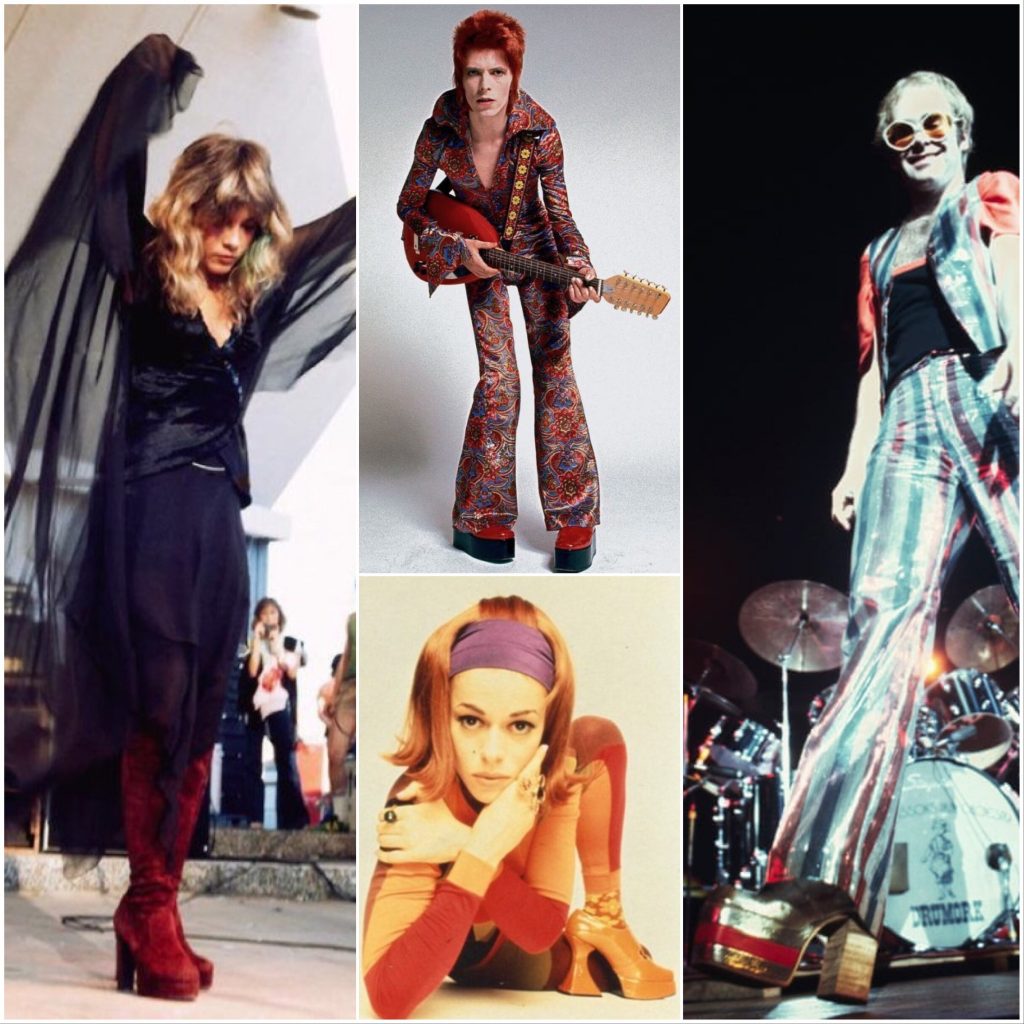 The platform resurged in the 90s with Vivienne Westwood's famous collection in 1993 shoe and cross to the mainstream with supergroup girl band the Spice Girl becoming a "must have" shoe of its time.
Colours are numerous from the classic black to iridescent and silvers. The actual platform ranges from subtle to super high and of course the chunky and wedge styles. Ankle platforms dominate current fashion but above the knee and thigh-high boots continue to excite for those out there occasions,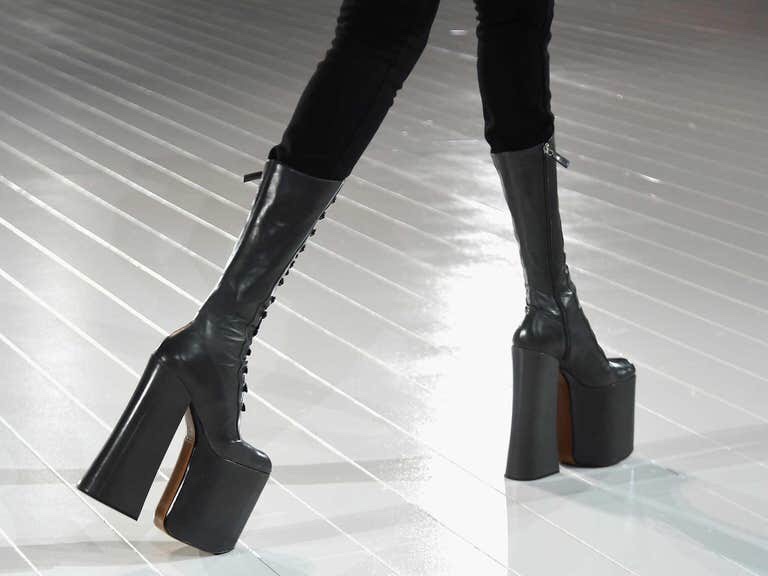 Today the platform ankle boot is set for a big comeback featuring on the runways of Stella McCartney, Michael Kors and Alexachung. So get a little height with the durability of the ankle boot with many styles to choose from.
Platform Boot Styles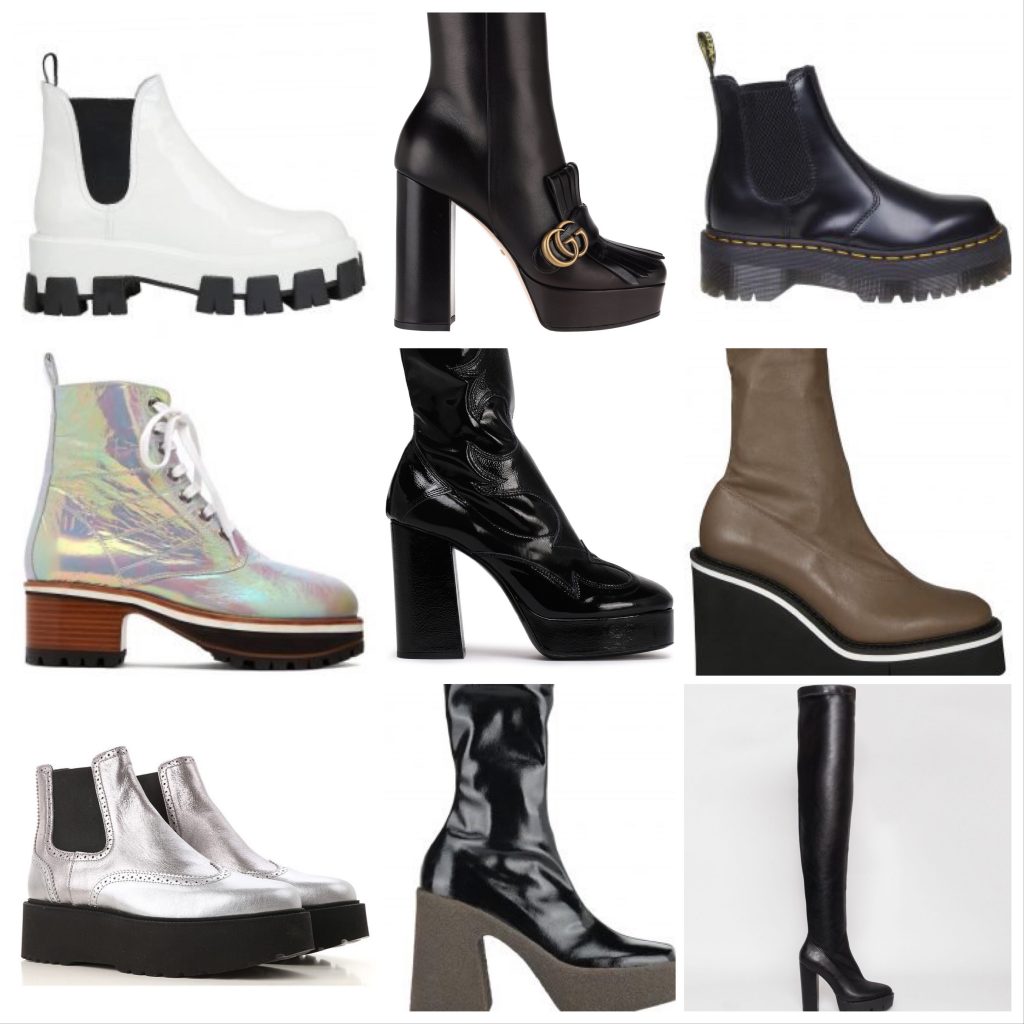 Platform Boot Prices
Designer luxury platform boots come at all price points with great deals from fabulous brands readily available:
Best Cheap Luxury Platform Boot Deals under £500
Best mid-priced Luxury Platform Boot Deals £250 to £1,000
Best Expensive Luxury Platform Boot Deals over £1,000

Luxury Platform Boot Brands
With over a hundred major and independent designer platform boot brands listed on LuxSeeker.com, you'll find deals from all the leading luxury biker boot designers such as Prada, Chanel, Jimmy Choo, and many more.
Platform Boot Designer Countries
There are fabulous platform boot designers with YSL's amazing Tribute boots, McQueen's chic ankle boots and Balmain's power lace-up boots being favourites.

Shop the fabulous platform boots such as British designers Alexander McQueen and Vivienne Westwood.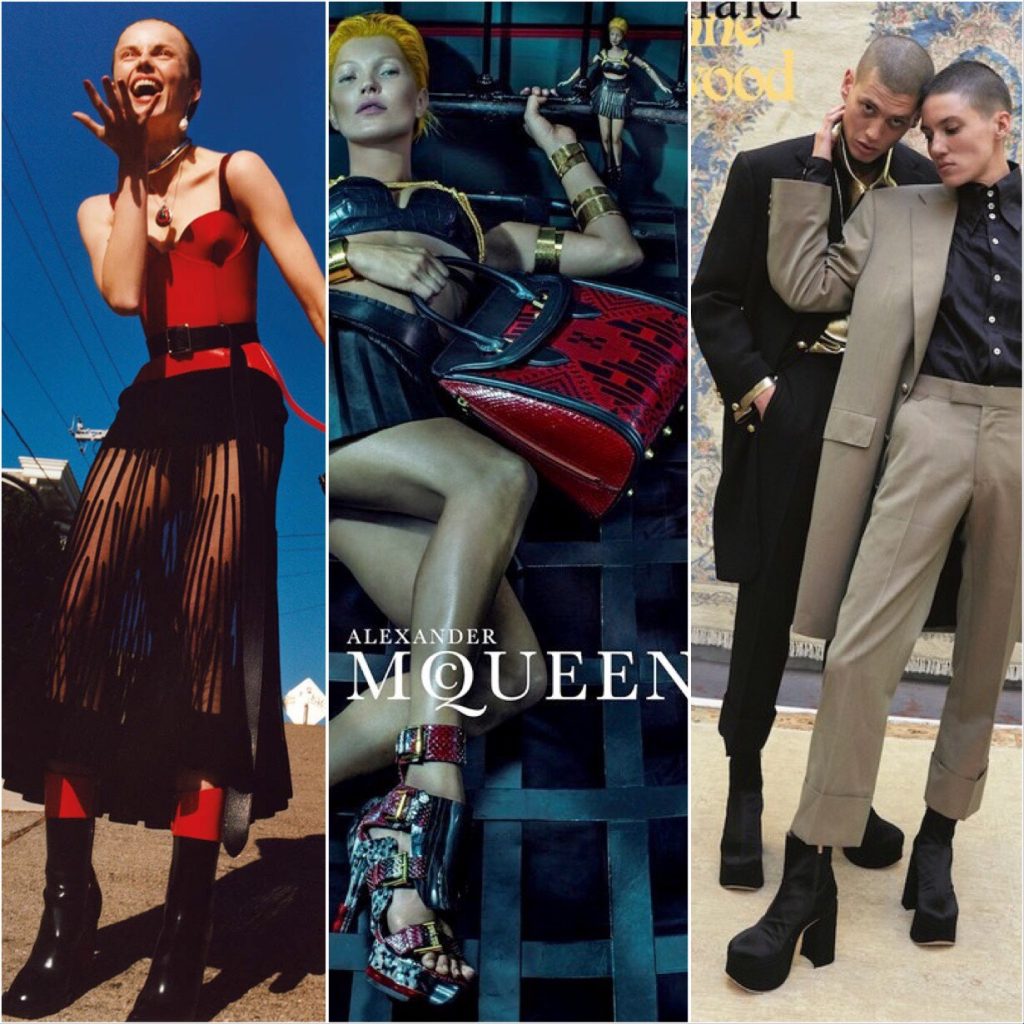 Platform Boot Trends
The beauty of fashion is always personal taste, however, reviewing the data insights from LuxSeeker.com we can see ankle plaform boots, and silver platform boots rising in popularity.
Platform Boots All Year Round
Platform boots are not only a practical wet weather boot but can be matched with styles all the year round and whenever you need a bit of height.

Enjoy the latest luxury platform boot deals with LuxSeeker.com today.
Read the full Luxury Boot Guide from LuxSeeker.com covering all styles, colours and designers of luxury boots.