Biker Boots
Biker Boots, strong and sturdy for their practical raison d'etre, have a fabulous sheen of counter culture and rebellion inspired by the classic Brando and Dean films The Wild One and Rebel Without a Cause.
Biker Boots History
Classically the outside of a typical biker boot has a low heel to control the motorcycle. To improve safety, motorcycle boots are generally made from thick heavy waterproof leather and may include energy absorbing and load spreading padding, metal, plastic or composite materials to protect the rider's feet, ankles and legs in an accident. In essence, a biker boot is tough and from a fashion perspective looks both fantastic and will last the toughest conditions. A great long-term investment and value purchase.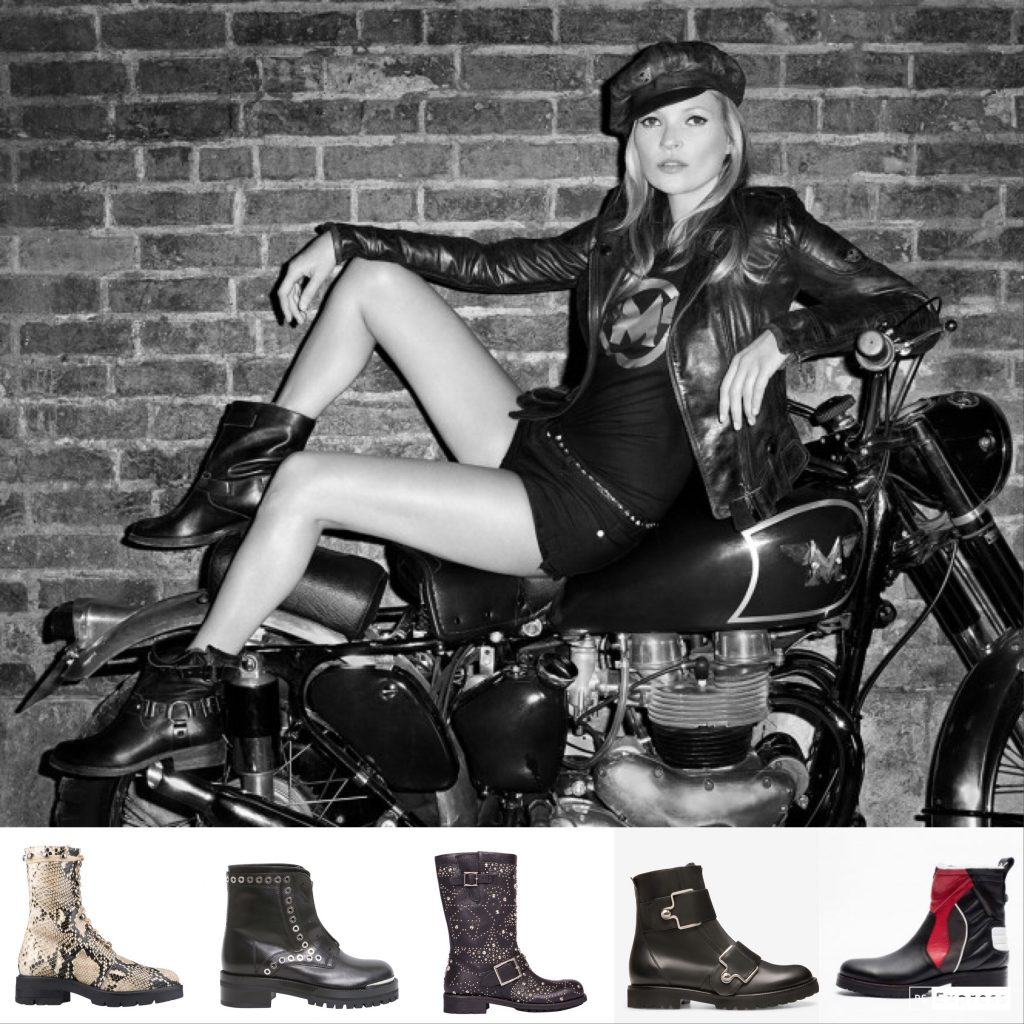 Nearly every model has a pair of biker boots in her closet for achieving the everyday cool-girl lool. Comfortable and easy for moving between shows, castings and fun. Even Kate Middleton is seen rocking the biker boot at rural engagements.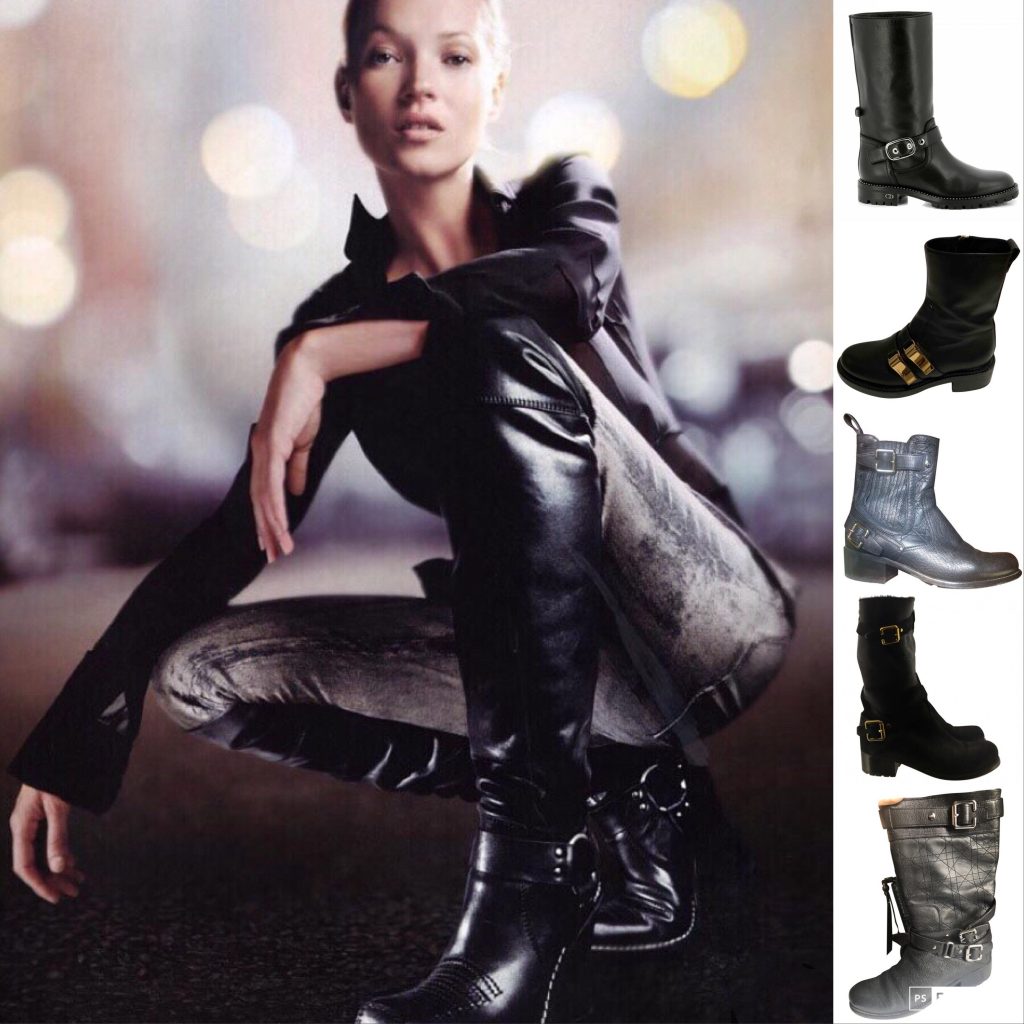 Biker boots pair toughen up a dress or trouser and practically given their robust raison d'etre they will save your feet from a soggy ending even in the most torrential conditions.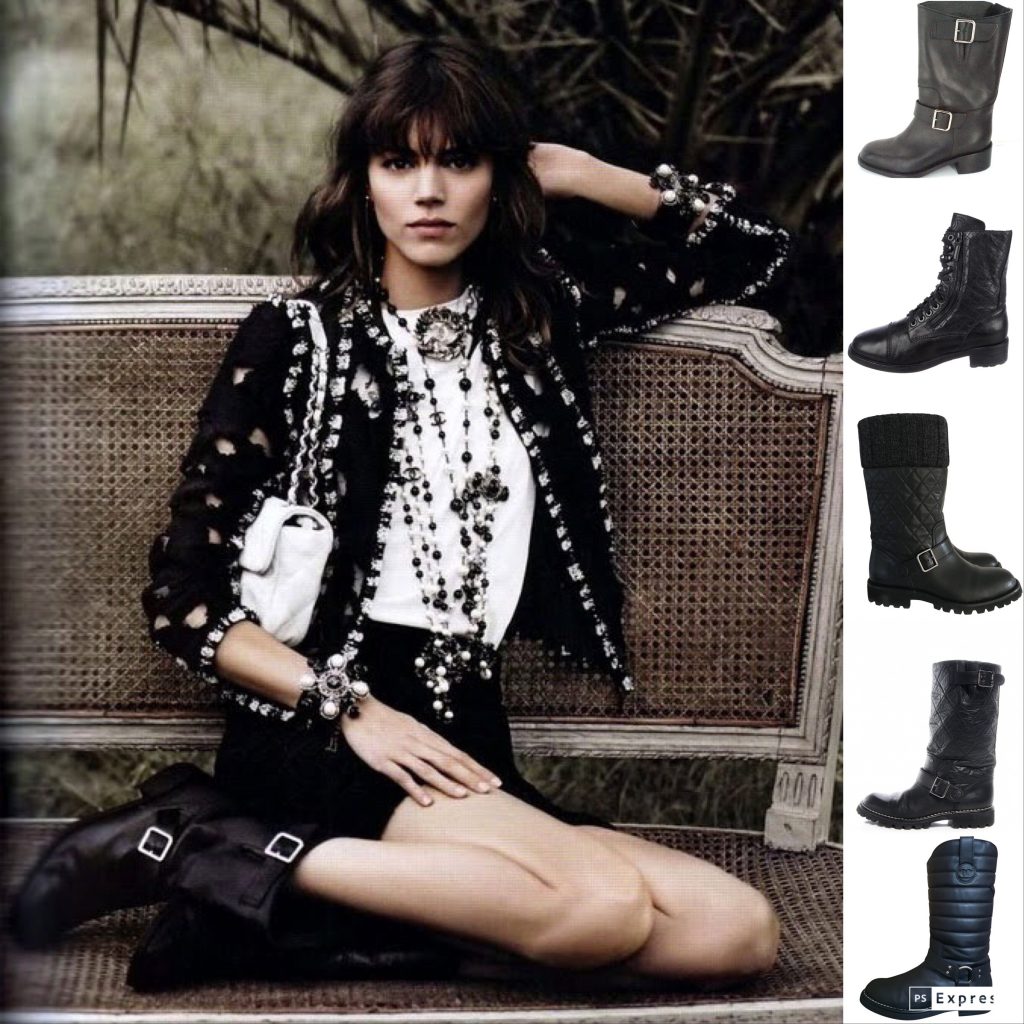 Biker Boot Styles
Biker Boots are predominately made from leather, Laced, buckled or both the biker boot length varies to the classic above ankle height, on the ankle and tall just below the knee.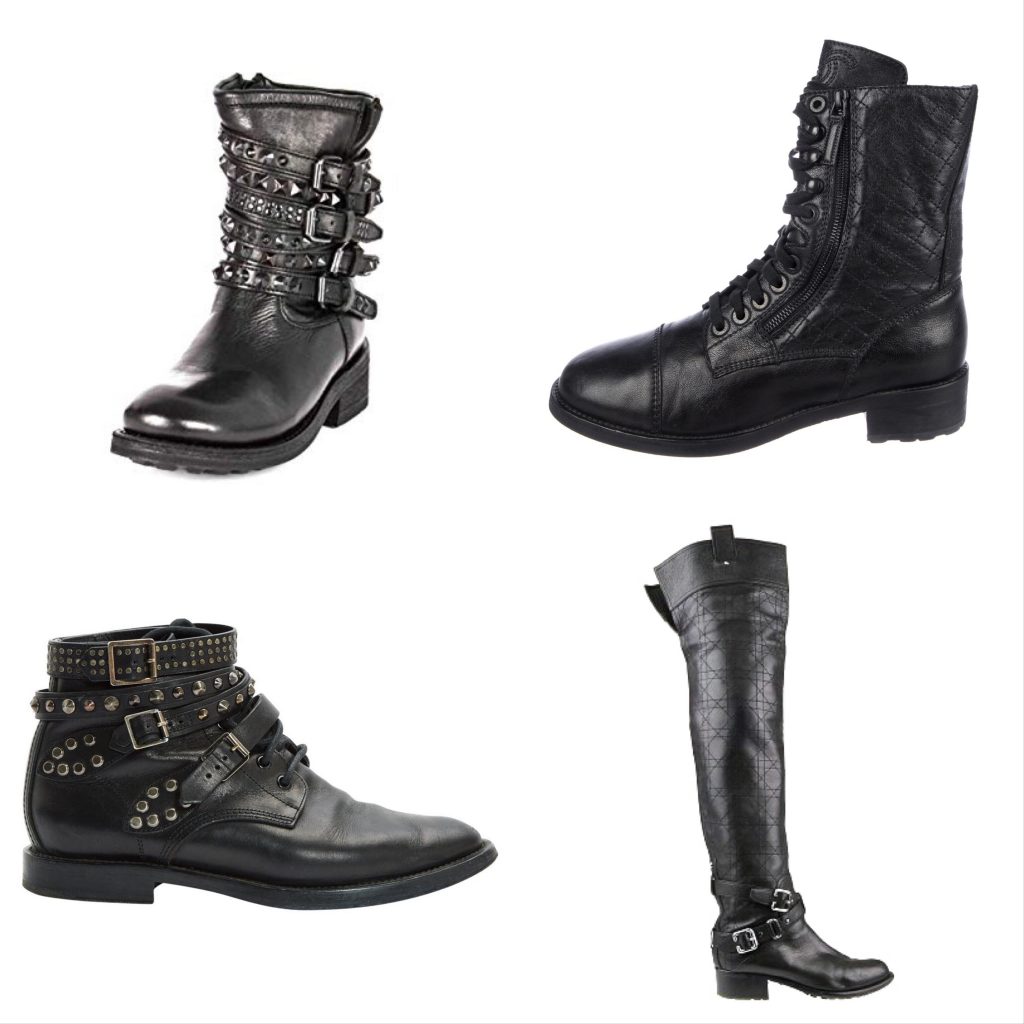 Biker Boot Prices
Owning designer biker boots does not require a mortgage which great deals from fabulous brands readily available:
Best Cheap Luxury Biker Boot Deals under £500
Best mid-priced Luxury Biker Boot Deals £250 to £1,000
Best Expensive Luxury Biker Boot Deals over £1,000

Luxury Biker Boot Brands
With over a hundred major and independent designer biker boot brands listed on LuxSeeker.com, you'll find deals from all the leading luxury biker boot designers such as Saint Laurent, Chanel, Jimmy Choo, Balmain, Alexander McQueen, Marc Jacobs, Ash and many more.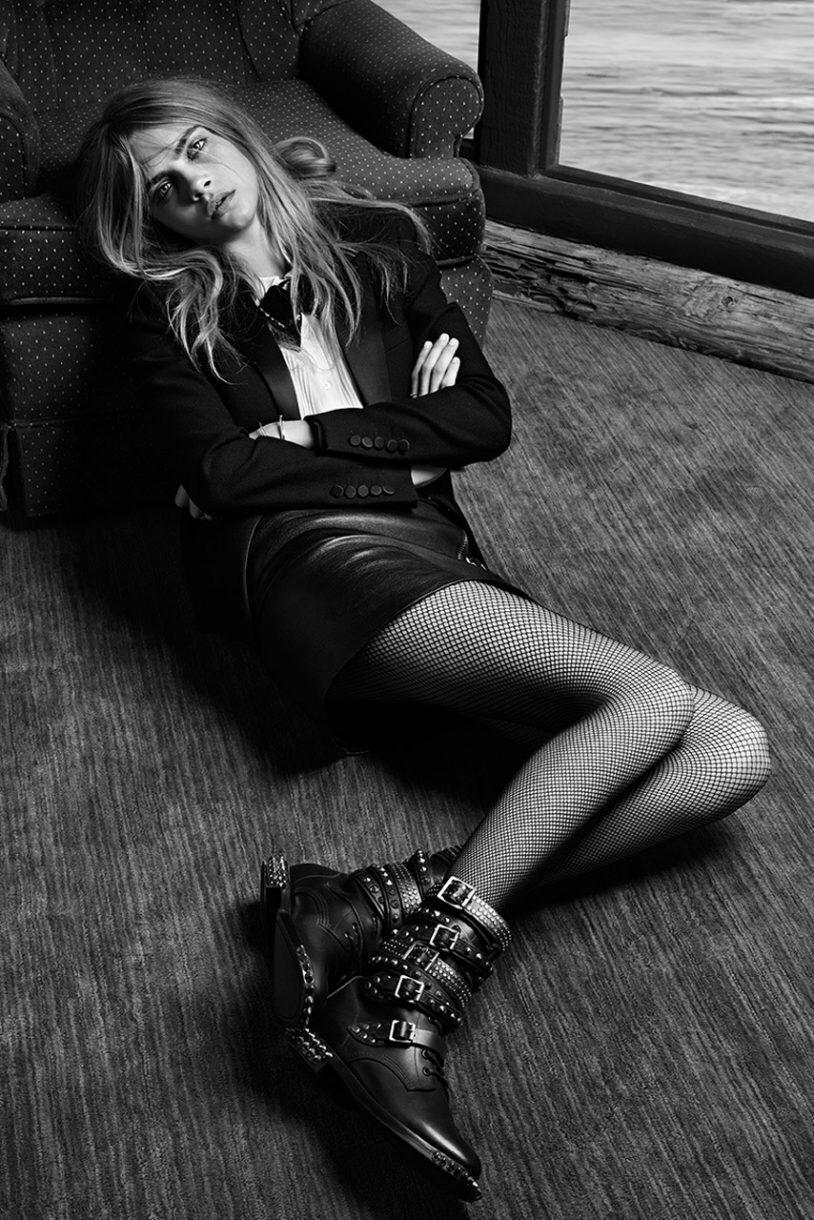 Biker Boot Designer Countries
There are fabulous biker boot designers around the world but the fashion powers houses of France, Italy, Spain, the UK and the US dominate.

Shop the fabulous biker boots from British designers Alexander McQueen and Nicholas Kirkwood.
Biker Boot Trends
The beauty of fashion is always personal taste, however, reviewing the data insights from LuxSeeker.com we can see kitten ankle boots, and ankle sock boots rising in popularity. Ankle boot options and looks are fully enhanced by lace-ups and buckles.
Biker Boots All Year Round
Biker boots are not only a winter wardrobe staple or a festival favourite but buying patterns show all year round interest, Lace-up styles views on LuxSeeker.com are rising reflecting the retro vintage look momentum.

Enjoy the latest luxury biker boot deals with LuxSeeker.com today.
Read the full Luxury Boot Guide from LuxSeeker.com covering all styles, colours and designers of luxury boots.