Thigh High Boots
Thigh High Boots extend to at least mid-thigh and are guaranteed to draw attention. Thigh boots are made of materials ranging from leathers, synthetic materials such as polyurethane or latex and fabrics such as silk or polyester. THB can come with zippers or designed as pull-on boots. Heel heights vary from flat to high with styles from metal spikes, chunky and platform soles.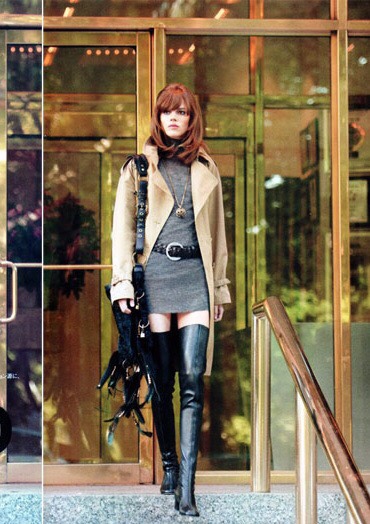 Thigh High Boots History
Thigh-high boots can be traced back to the 15th century and were primarily worn by men up to the 19th century were. These early versions were called cuissardes, popular with the military and navy as a thick leather boot that was cut tall offered more coverage and protection than a regular boot. Often seen in theatre and film the glamourous pirate boot was the forerunner of the more extravagant thigh-high boot. By the 19th century, women began to get in on the trend with actresses who occasionally played men in what was referred to as a "breeches role."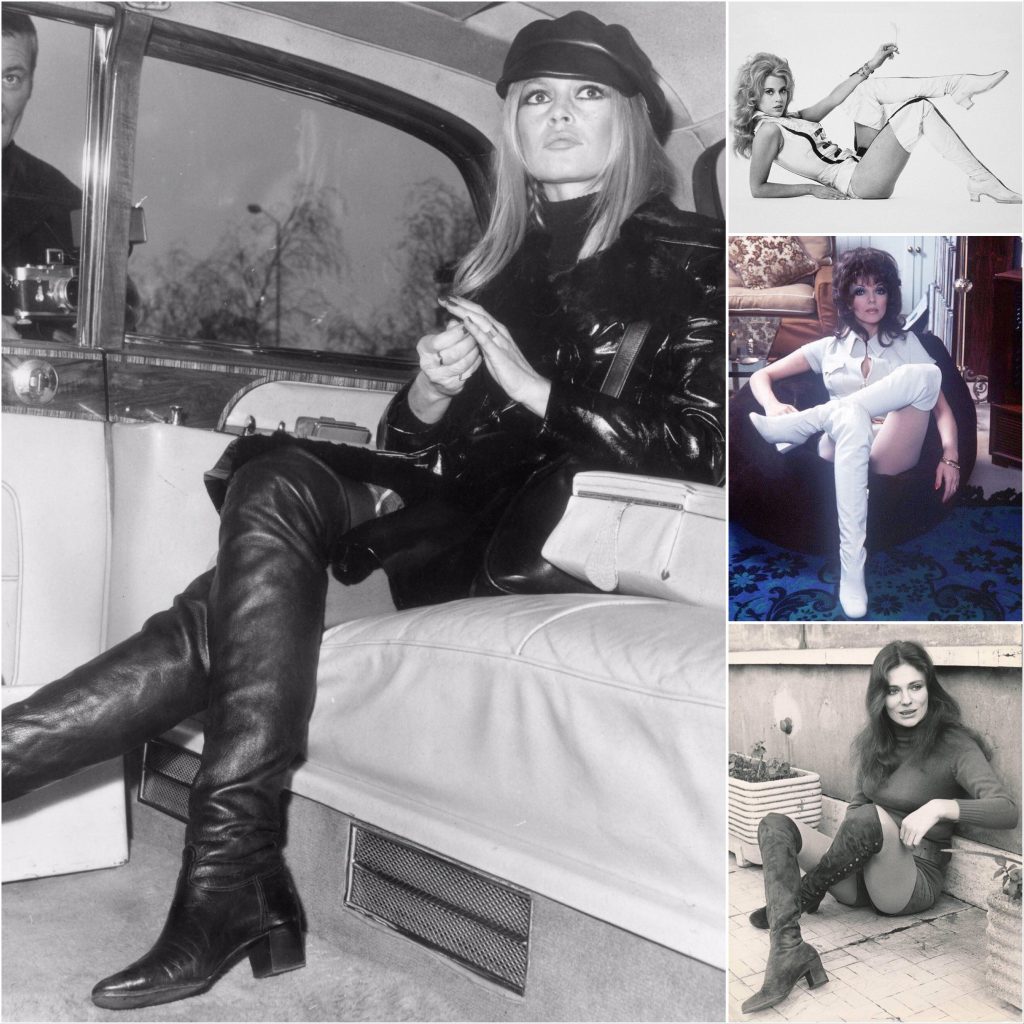 In the 1960's thigh high boots to take off as a women's fashion trend. Yves Saint-Laurent included a modern take on cuissardes in his collection, designed by Roger Vivier. Vivier began cutting the boots so close to the leg, they fit like a pair of tights- gaining the affectionate nickname "stocking boots." Beth and Herbet Levine created the classic 60's "space-age" boot from stretched vinyl. These wild and playful boots, also called Go-Go boots, worked well with mini skirts, the iconic 60s fashion trend and Mary Quant frequently styled her collections with thigh-high and over-the-knee boots.
By the 70'the thigh-high boot was more understated with subtle suede and leather giving a bohemian. By the 80's pop icons Madonna and Cher began wearing them in their music videos and performances.
In film thigh-high boots course became an iconic look with Julia Roberts star performance and look in Pretty Woman and a decade later a more sophisticated look from Anne Hathaway in ultimate fashion movie, the Devil Wears Prada.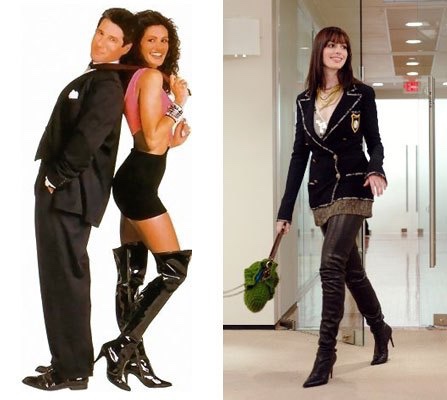 Today, top designers all have thigh-high boots in their collections from the outrageous to understated from many materials, styles and colours which we will review through this guide.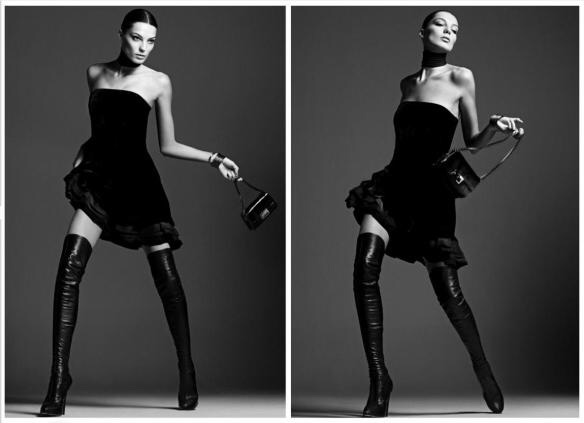 Thigh High Boot Styles
Black and grey styles in suede or leather still rule the roost. Rihanna recently made the denim thigh high boot hot with Manolo Blahnik , but styles such as metallic, to skin prints to spandex cater for every look.

Make sure your thigh-high boot fits your leg like a glove. If suede is your choice then consider Stuart Weitzman's feature of a tie-fastening at the back to ensure no possibility of sagging.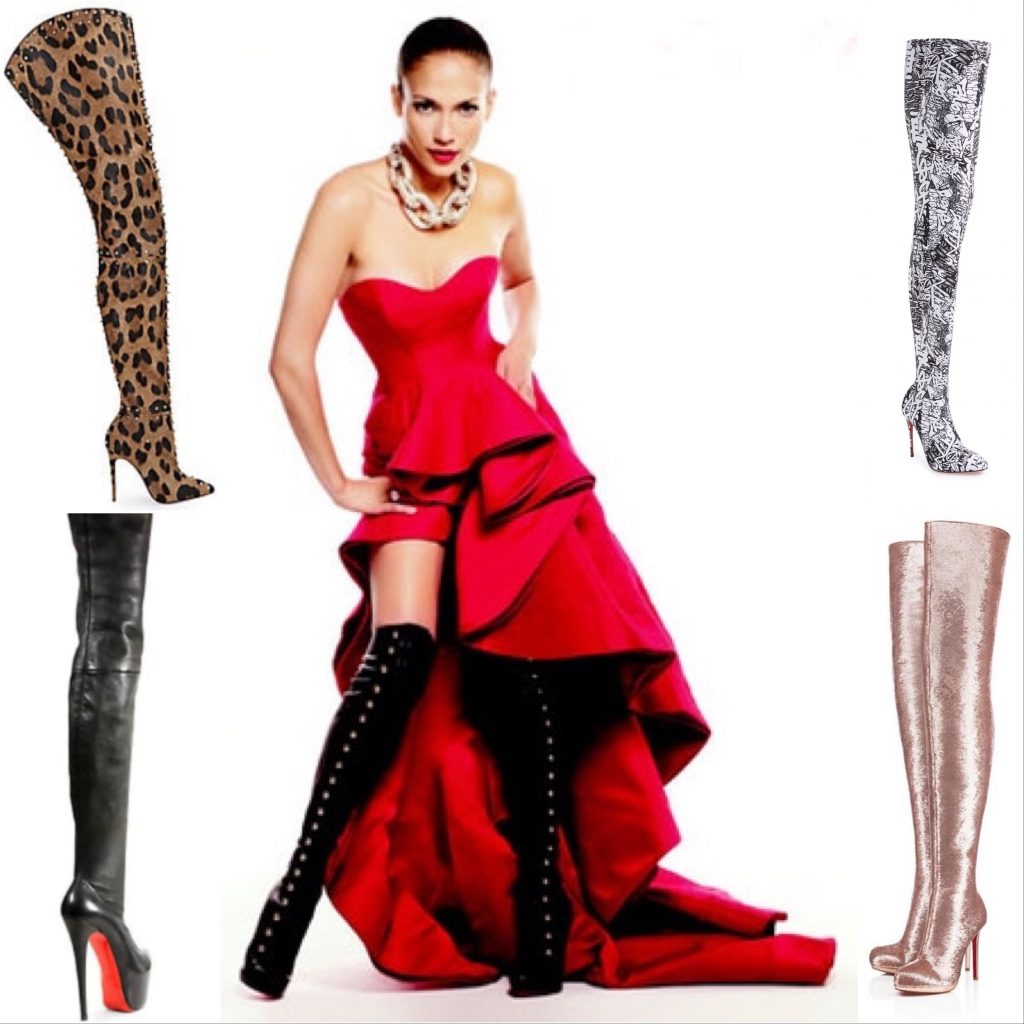 From wearing an oversized jumper or jacket to an itsy bitsy skirt if you've got the thighs to flaunt. For those that may be overly conscious wear your boots underneath a midi dress or skirt still reveals a tantalising subtle flash of skin. Pair with colour matching drainpipe jeans to create a streamlined look from thigh to toe! Wear colour matched tights for the dressed up look or to simply keep warm.
Decorative and patterned thigh high boots can dress up or down your outfit. Versace have some stunning prints to glam your look.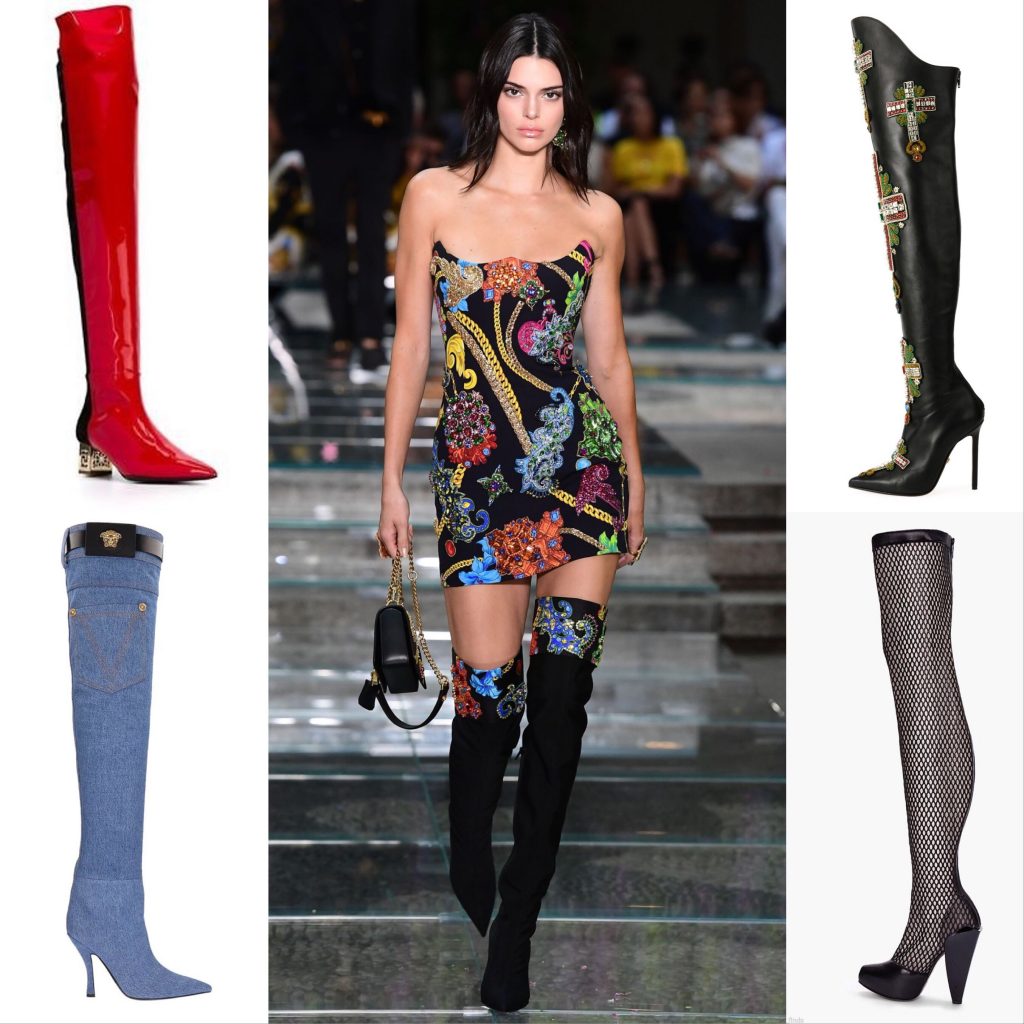 The thigh-high boot is heavily associated with gothic music genres and the pioneer Siouxsie Sioux set the look alight through the early 80s right up to her 2013 Royal Festival Hall Meltdown performance.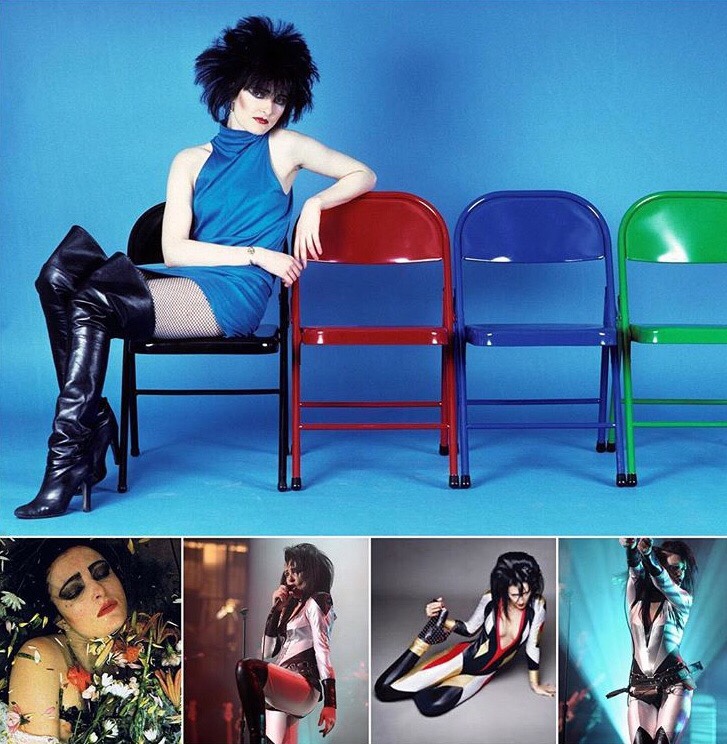 Thigh High Boot Prices
Owning designer biker boots does not require a mortgage which great deals from fabulous brands readily available:
Best Cheap Luxury Thigh-High Boot Deals under £500
Best mid-priced Luxury Thigh-High Boot Deals £250 to £1,000
Best Expensive Luxury Thigh-High Boot Deals over £1,000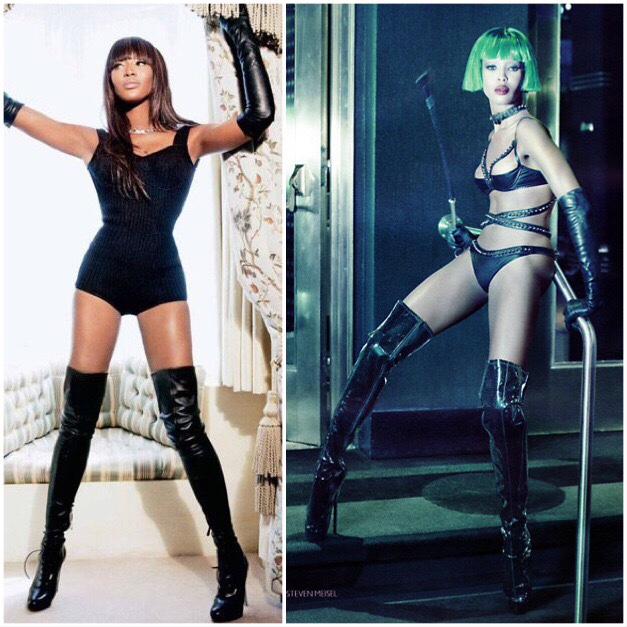 Luxury Thigh High Boot Brands
With over a hundred major and independent designer thigh-high boot brands listed on LuxSeeker.com, you'll find deals from all the leading luxury biker boot designers such as Stuart Weitzman, Chanel, Jimmy Choo, and many more.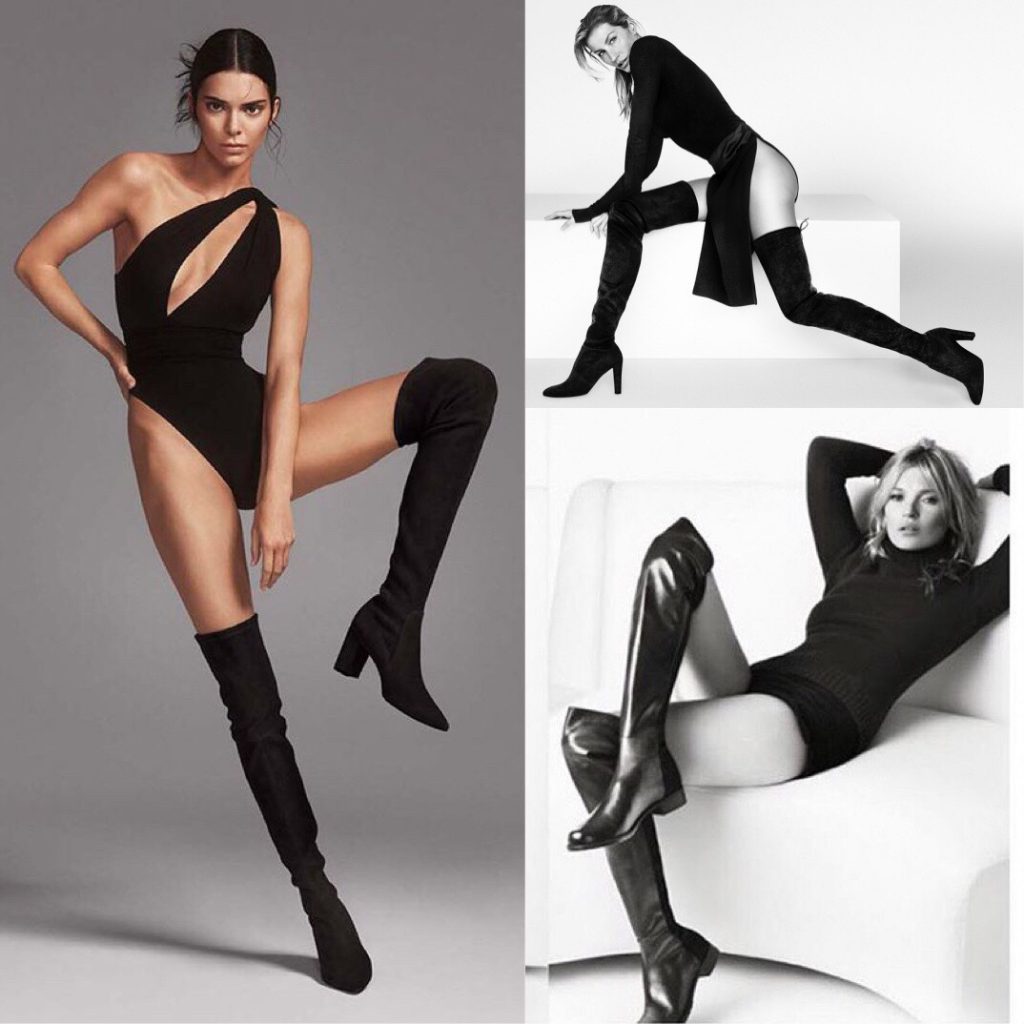 Thigh High Boot Designer Countries
There are fabulous thigh-high boot designers around the world but the fashion powers houses of France, Italy, Spain, the UK and the US dominate.

Shop the fabulous thigh-high boots such as British designers Stella McCartney
Thigh High Boot Trends
The beauty of fashion is always personal taste, however, reviewing the data insights from LuxSeeker.com we can see thigh high sock boots, and velvet thigh high boots rising in popularity.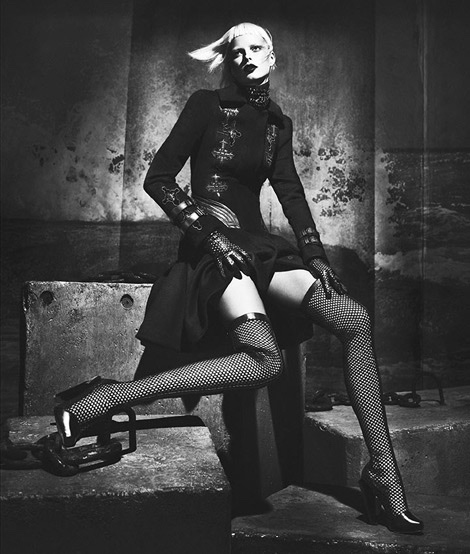 Thigh High Boots All Year Round
Thigh-high boots are an autumn favourite but given their glamourous vibe can be worn at parties, events and festivals or supercharge a retro look.

Enjoy the latest luxury thigh-high boot deals with LuxSeeker.com today.
Read the full Luxury Boot Guide from LuxSeeker.com covering all styles, colours and designers of luxury boots.