Sock Boots
Sock boots have emerged and ridden the Instagram generation and show no sign off stopping. Light as air on the foot, and easy to stash in a handbag. An early example was showcased by Falke in 2008 in Paris, with Balenciaga, Dior and Celine now trailblazing the style.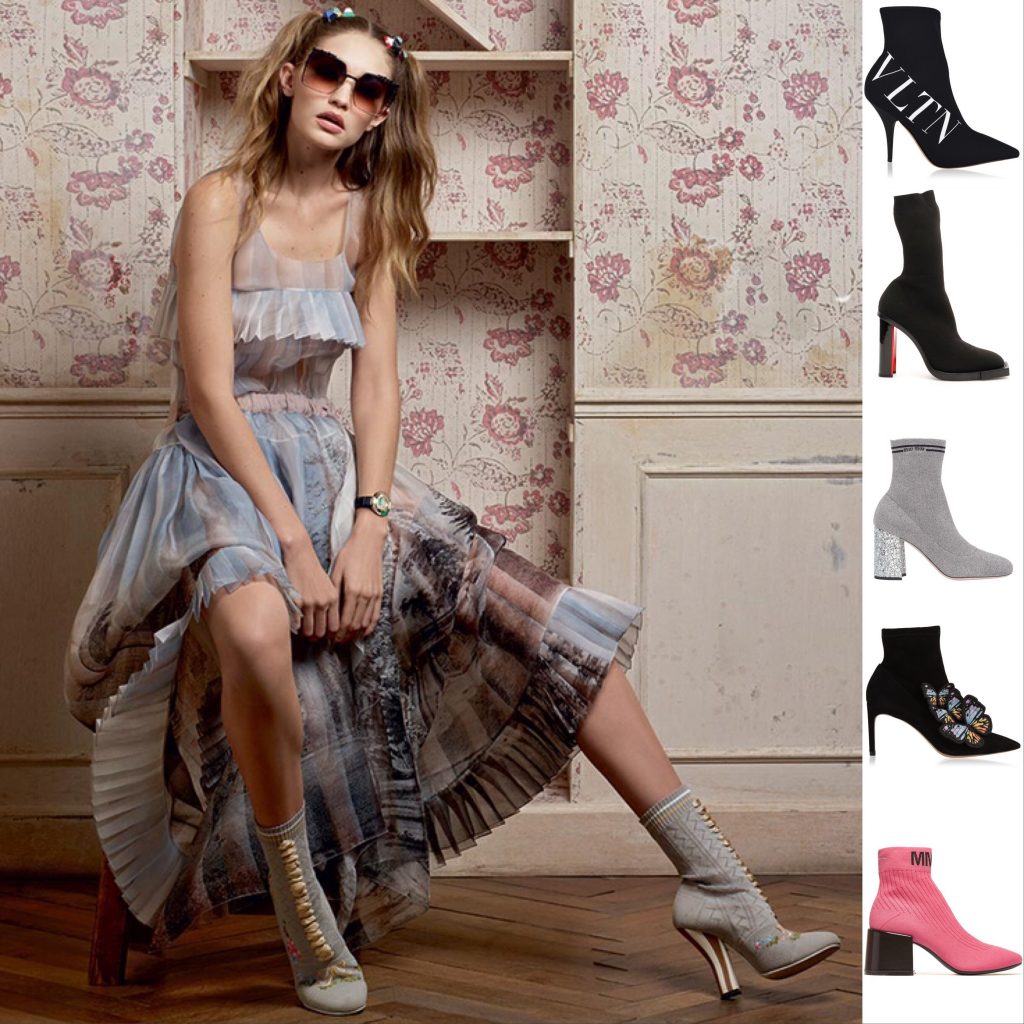 Sock Boots History

Sock boots history is a contemporary story with Balenciaga bringing to the fashion forefront. The It-Boot of 2017 the sock boot continues its rise because of how they feel as much as how they look. The Sock Boot is both light and easy to store in a handbag – very practical and is ideal for a silhouette look.

Loved by the Instagram generation supermodels like Gigi Hadid with – her favourites happen to be Fenda and Stuart Weitzman's Clinger boots.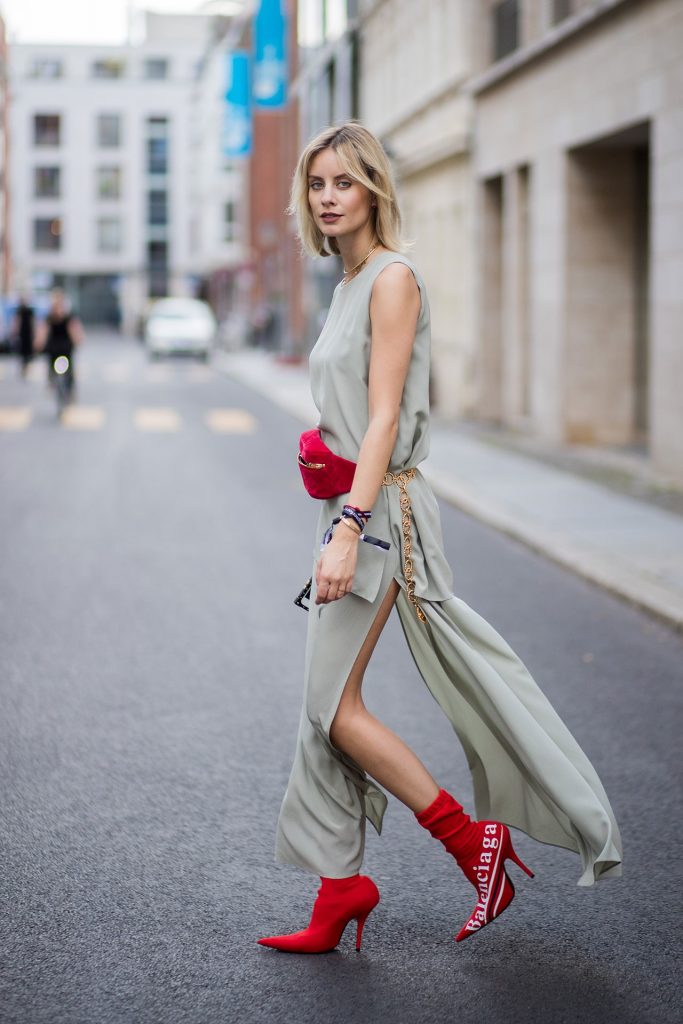 Sock Boot Styles
Ankle boots dominate the sock boot style. Styles range from stretch leather, suede and luxe knitwear.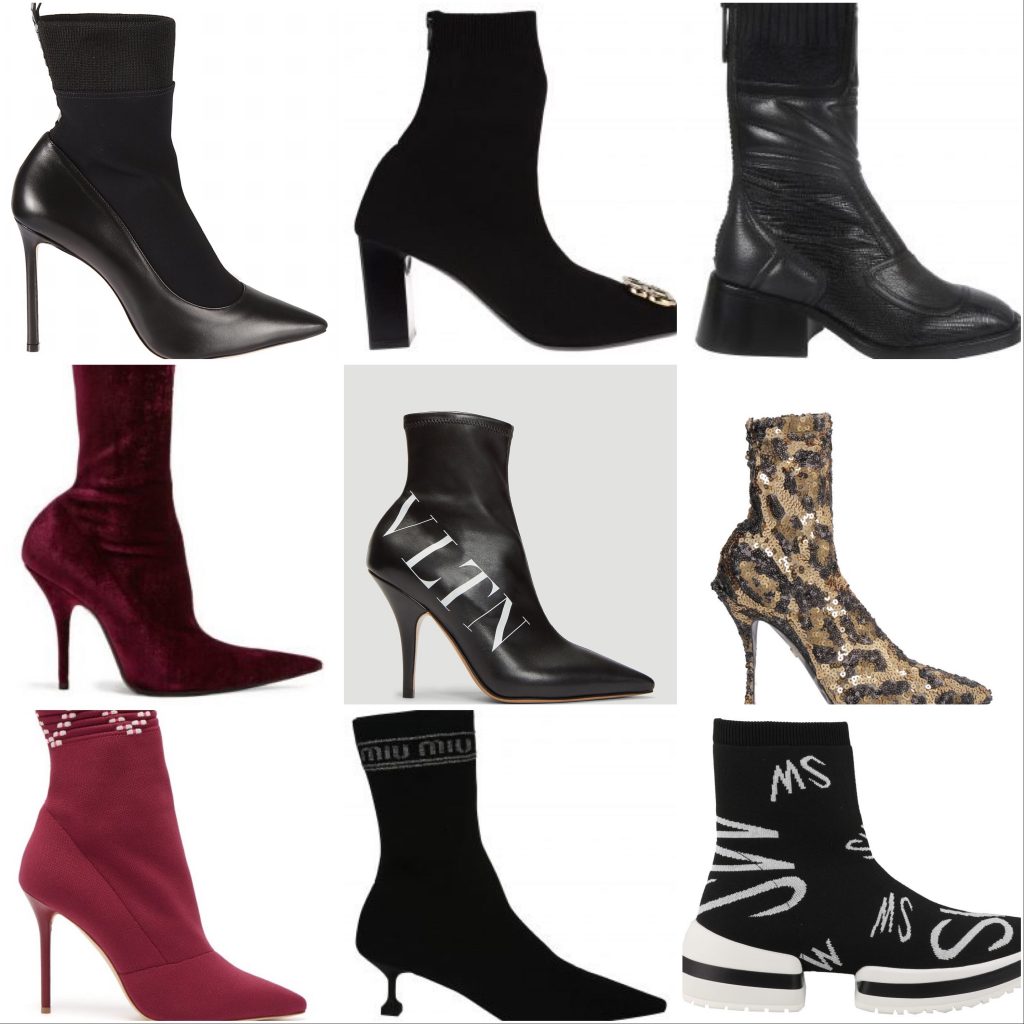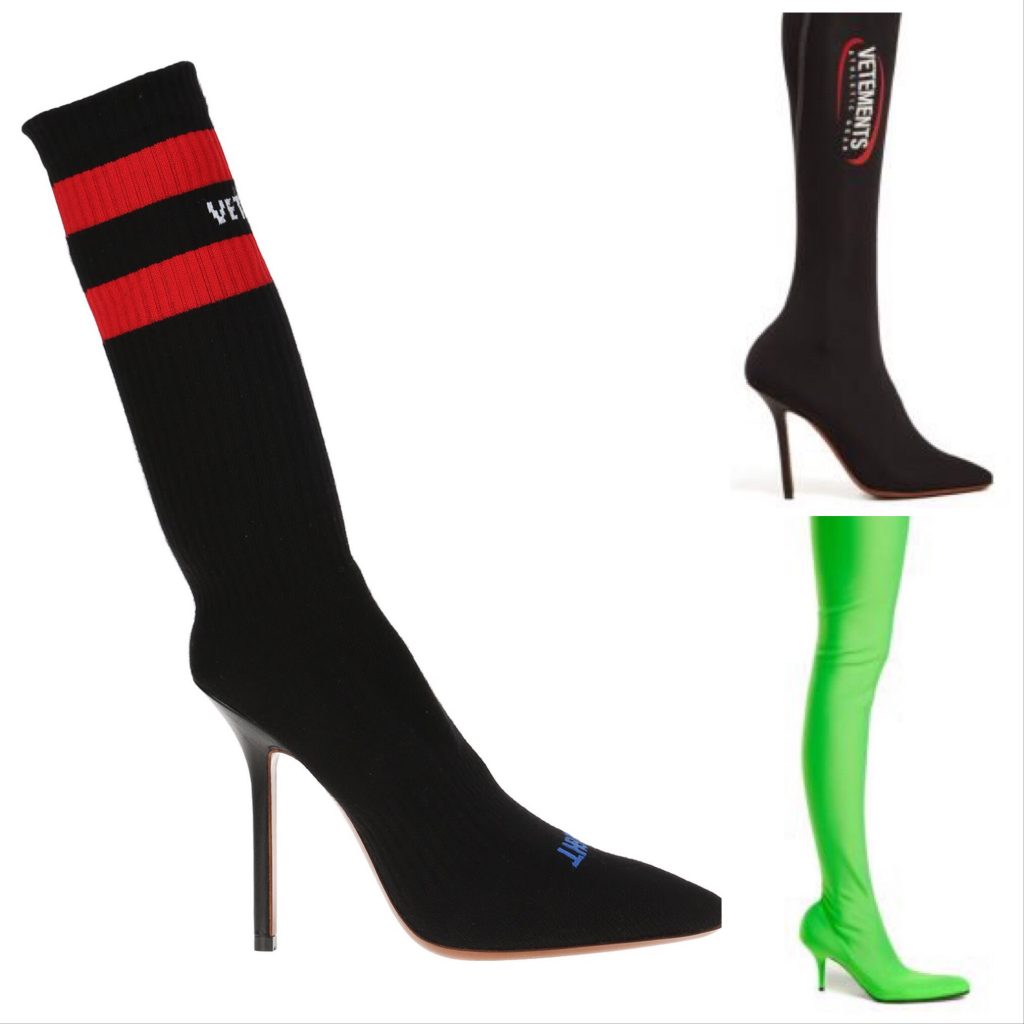 Sock Boot Prices
Designer luxury sock boots come at all price points with great deals from fabulous brands readily available:
Best Cheap Luxury Sock Boot Deals under £500
Best mid-priced Luxury Sock Boot Deals £250 to £1,000
Best Expensive Luxury Sock Boot Deals over £1,000
Luxury Sock Boot Brands
With over a hundred major and independent designer sock boot brands listed on LuxSeeker.com, you'll find deals from all the leading luxury biker boot designers such as Balenciaga, Prada, Vetements and Versace.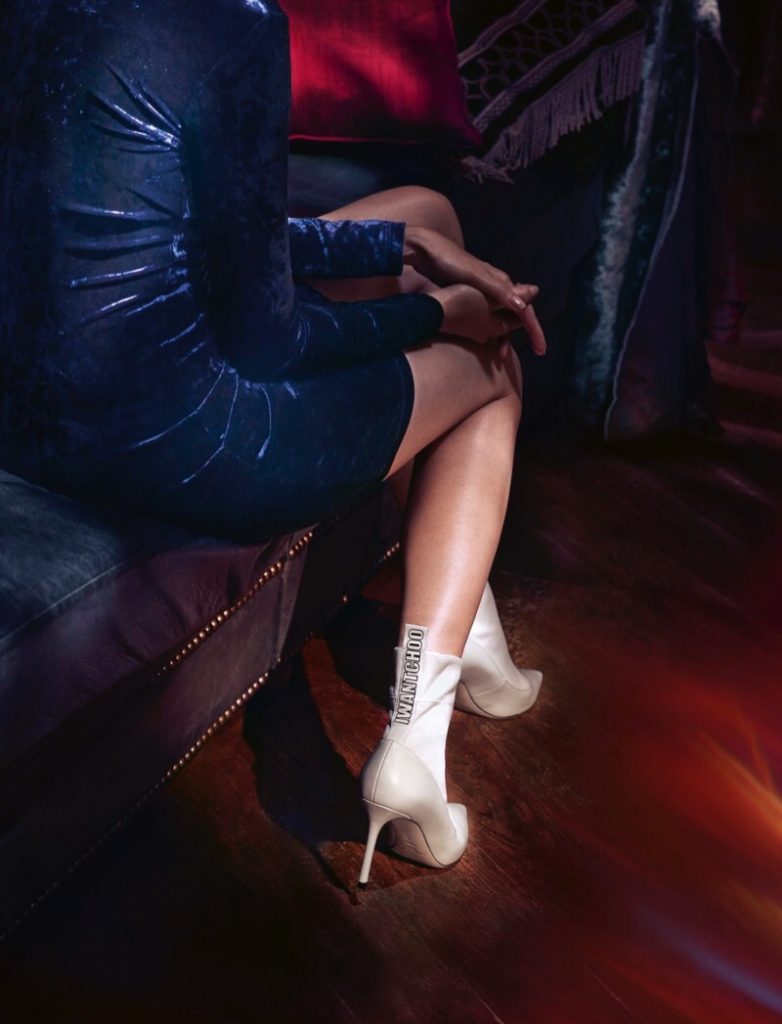 Sock Boot Designer Countries
There are fabulous sock boot designers with brands like Valentino, Fendi, Vetements and Jimmy Choo revelling in chic sock bootie styles.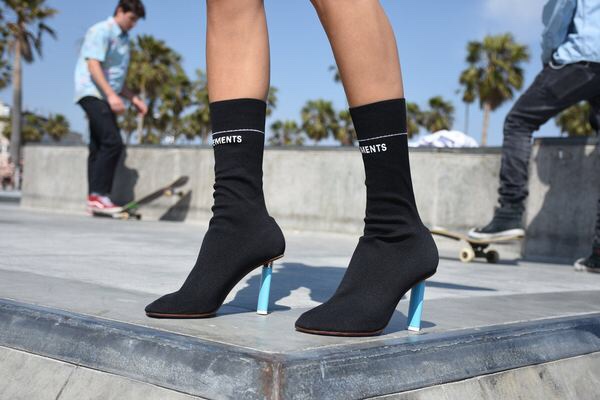 Sock Boot Trends
The beauty of fashion is always personal taste, however, reviewing the data insights from LuxSeeker.com we can see sock boots interest rising month on month.
Sock Boots Season
Sock boots as with ankle boots are practical through the yeat though in wet weather you may want the sock element covered with trousers or a long skirt.

Enjoy the latest luxury sock deals with LuxSeeker.com today.
Read the full Luxury Boot Guide from LuxSeeker.com covering all styles, colours and designers of luxury boots.