Knee High Boots
Knee-high boots are of course boots that rise to the knee, generally tighter around the leg shaft and ankle than at the top. The history of the knee high boot is very practical. They were made of leather to protect the feet and lower leg from water and mud for rural workers and fisherman and provide stability in those conditions. It was not until the 1950s that the knee-high boot appeared in modern fashion, finally gaining ground and acceptance in the 1970s in the workplace and around town.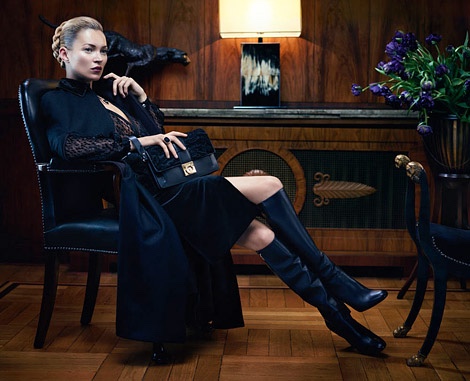 Knee High Boots History
The popularity of knee-high boots has remained a popular staple providing warmth in the winter months yet remaining chic.
Perfect and accepted for work, the weekend, nights out about town. The versatility and variations of the knee-high boot mean they can look fantastic with a wide variety of outfits and fashion styles works from dresses or skirts over tights or bare legs to leggings and trousers.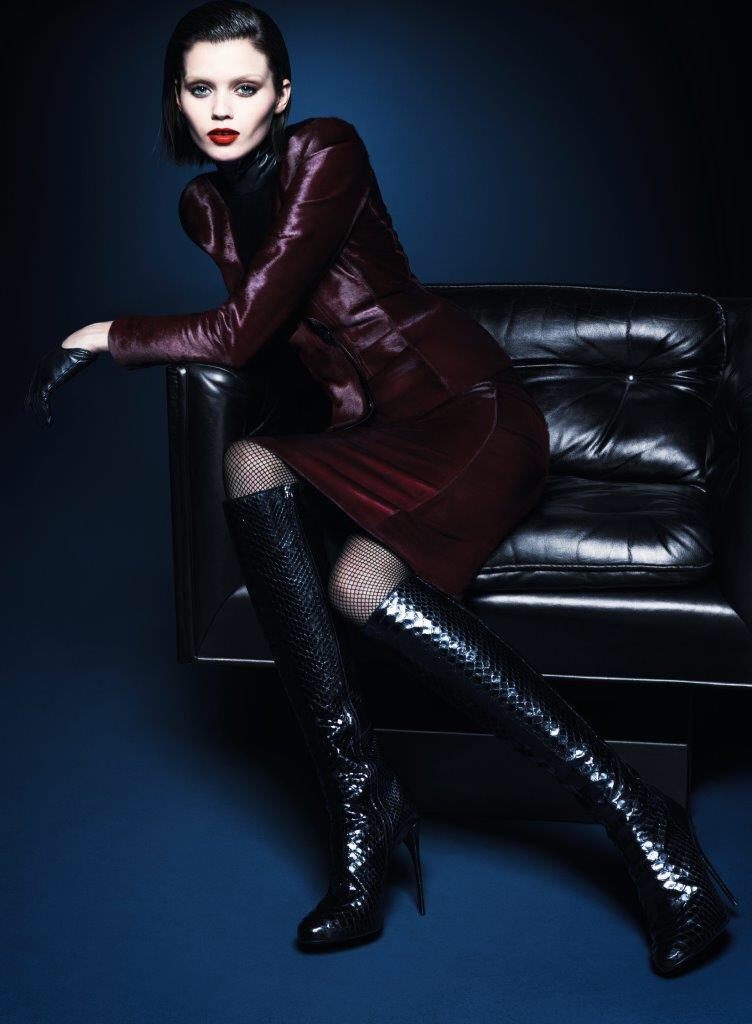 Wearing a taller style of boot easily elongate legs. For larger calves consider a wide calf or shaft helping the legs look longer and leaner. Another tip is thicker wider heels or wedges to provide balance. For thin calves consider details like buckles or straps to draw attention away from the calf.  Elongation for shorter women can be achieved through higher heel or wedges as does rounded or pointed toes. 
Knee-high boots can be hard to get on or off for some. If you struggle, consider styles with zippers and stretch panels.
Knee High Boot Styles
Laced, buckled or both the biker boot length varies to the classic above ankle height, on the ankle and tall just below the knee.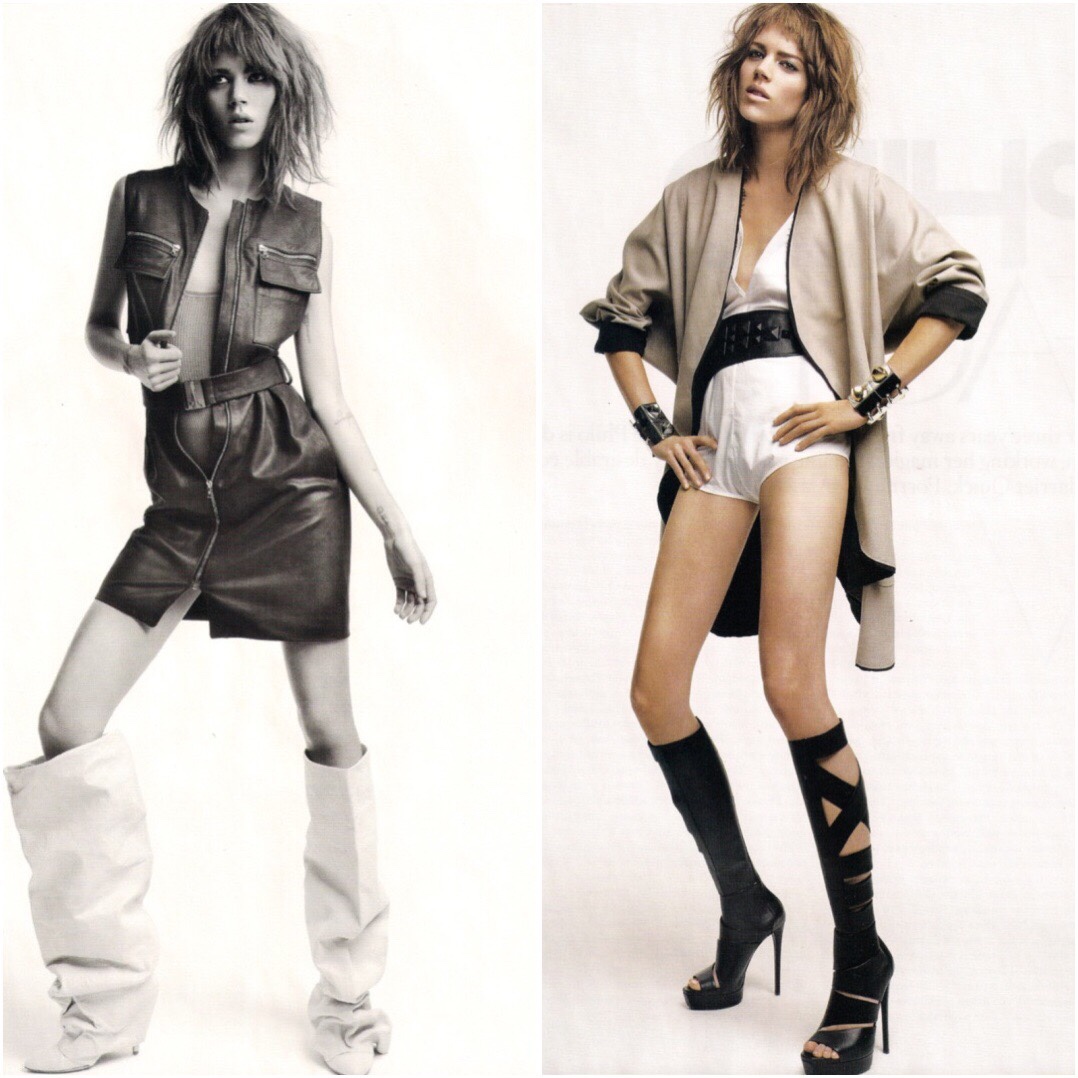 Classic Knee High Boots
The majority of the knee-high boots you find today are simple and classic; smooth leather or suede that reaches from toe to knee. Perfect for everyday wear with jeans, leggings, trousers, and skirts.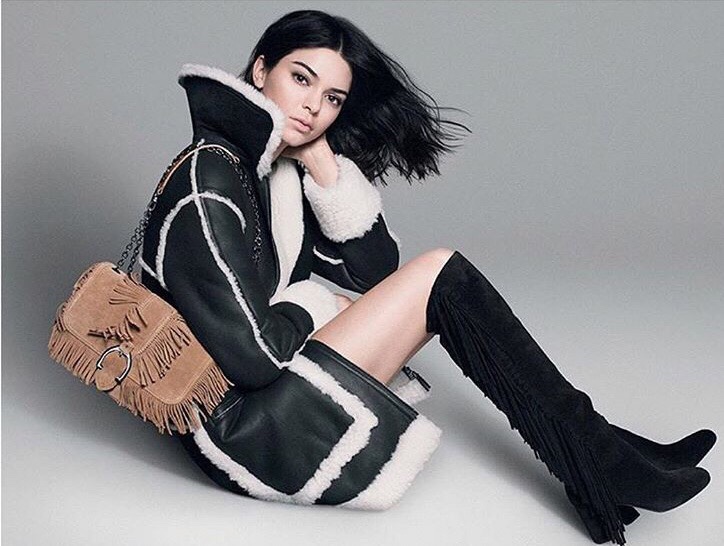 Riding Knee High Boots
Based on English riding boots with a rounded top edge, a heel, usually an inch or under a nod to the boot's riding origins where the heel prevented the foot from sliding out of a stirrup. Common colours are black and brown. Often have buckles or straps and are usually have zips.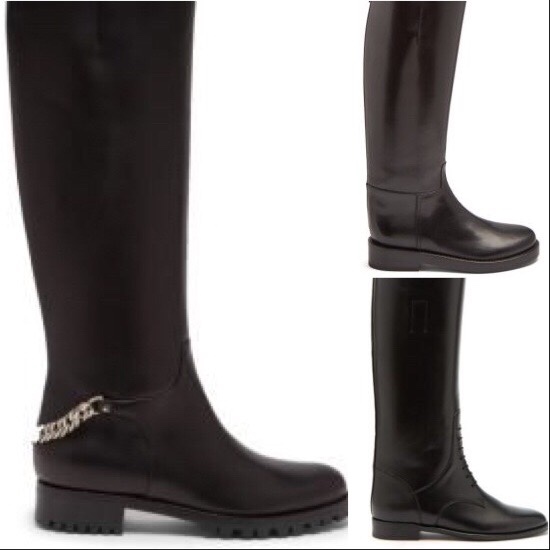 Motorcycle Knee High Boots
Certainly a style boot rather than the office, motorcycle knee high boots have all the classic practical bike boot aspects: a heavier boot, thicker sole, zippered or laced and often buckled. Ideal for jeans and leggings.
Dressy Knee High Boots
Lot's of variations for many occasions the knee high dress boot be worn with frankly anything, hence their attraction. Knee high dress boots come in a range of heels: standard, stiletto, chunky or wedge and materials form leather, skins, suede and synthetic materials.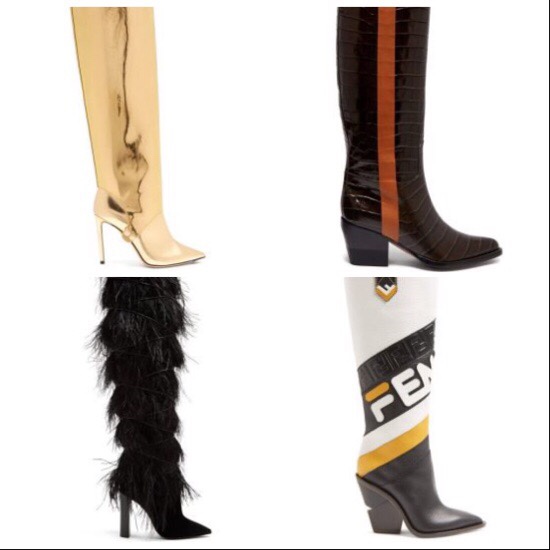 Knee High Boot Materials
Knee High Boots are predominately made from leather reflecting their working history. You can find luxury stylish knee high boots today from suede to PVC.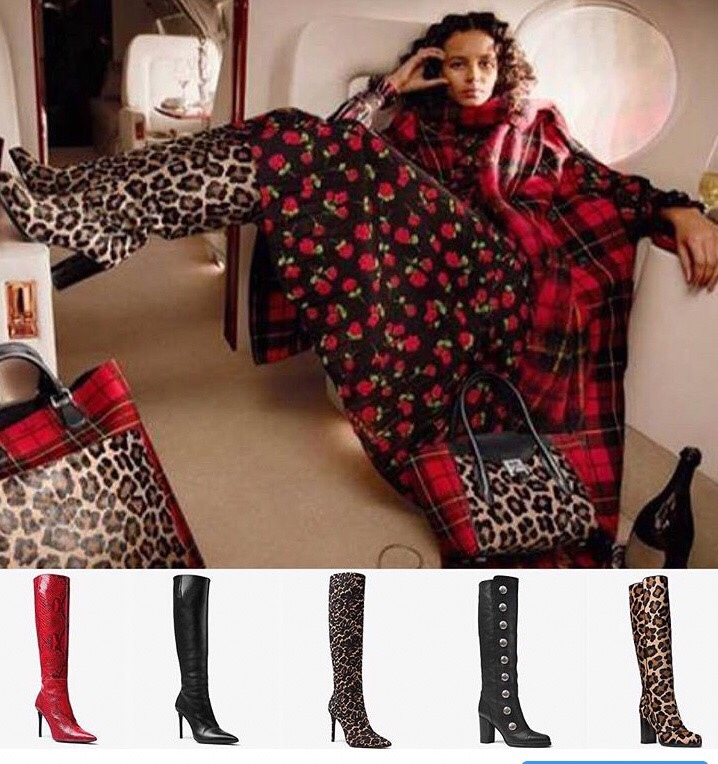 Knee High Boot Prices
Designer knee high boots come at reasonable prices verses other boot styles so can be a good entry point to your favourite designer.
Best Cheap Luxury Knee High Boot Deals
Best mid-priced Luxury Knee High Boot Deals £250 to £500
Best Expensive Luxury Knee High Boot Deals over £1,000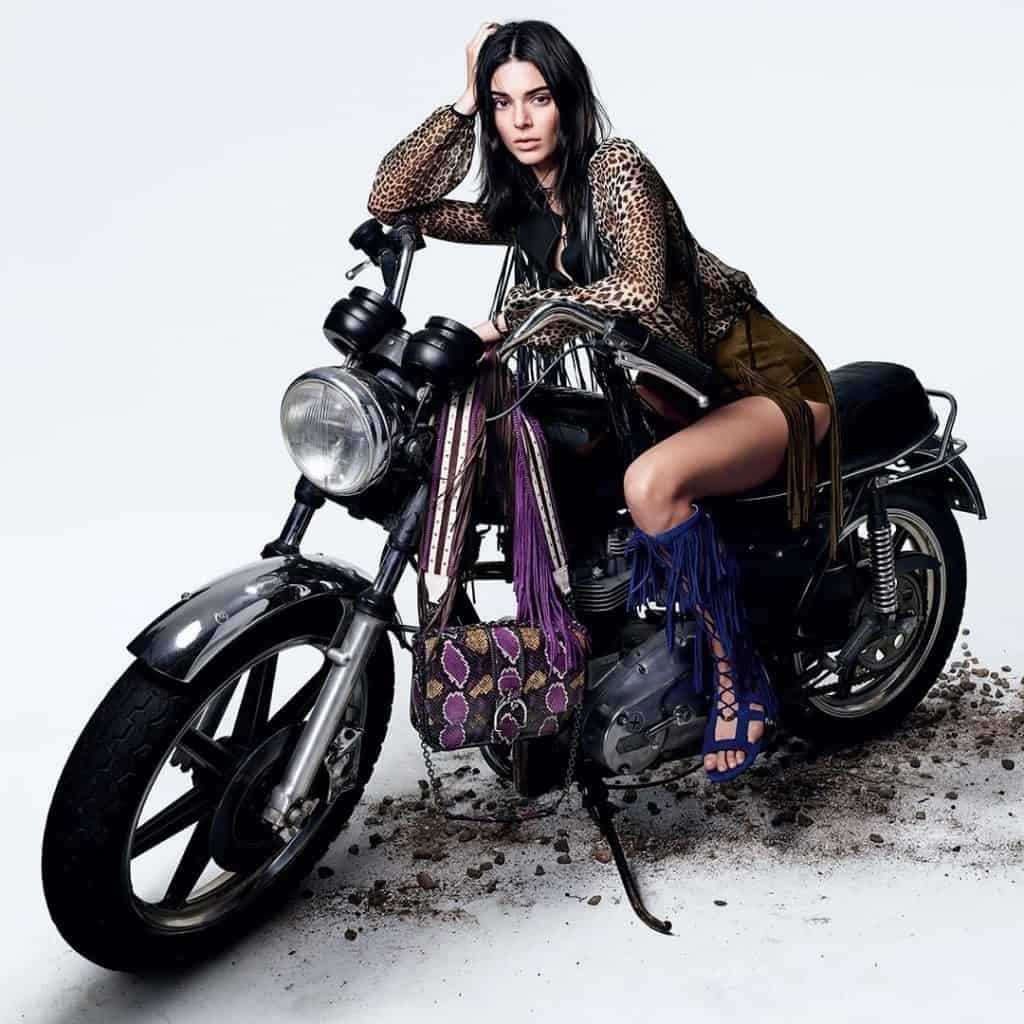 Luxury Knee High Boot Brands
With over a hundred major and independent designer knee high boot brands listed on LuxSeeker.com, you'll find deals from all the leading luxury biker boot designers such as Burberry, Prada, Jimmy Choo, Stuart Weitzman, and many more.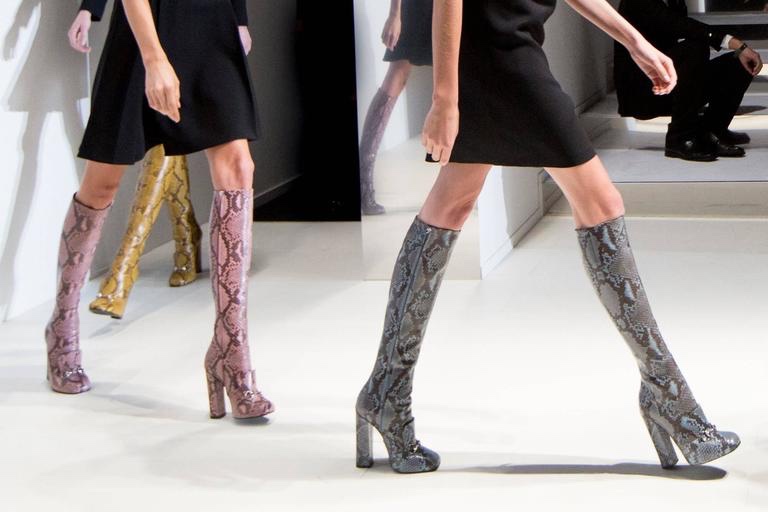 Knee High Boot Designers
There are fabulous knee high boot designers around the world but the fashion powers houses of France, Italy, the UK and the US dominate.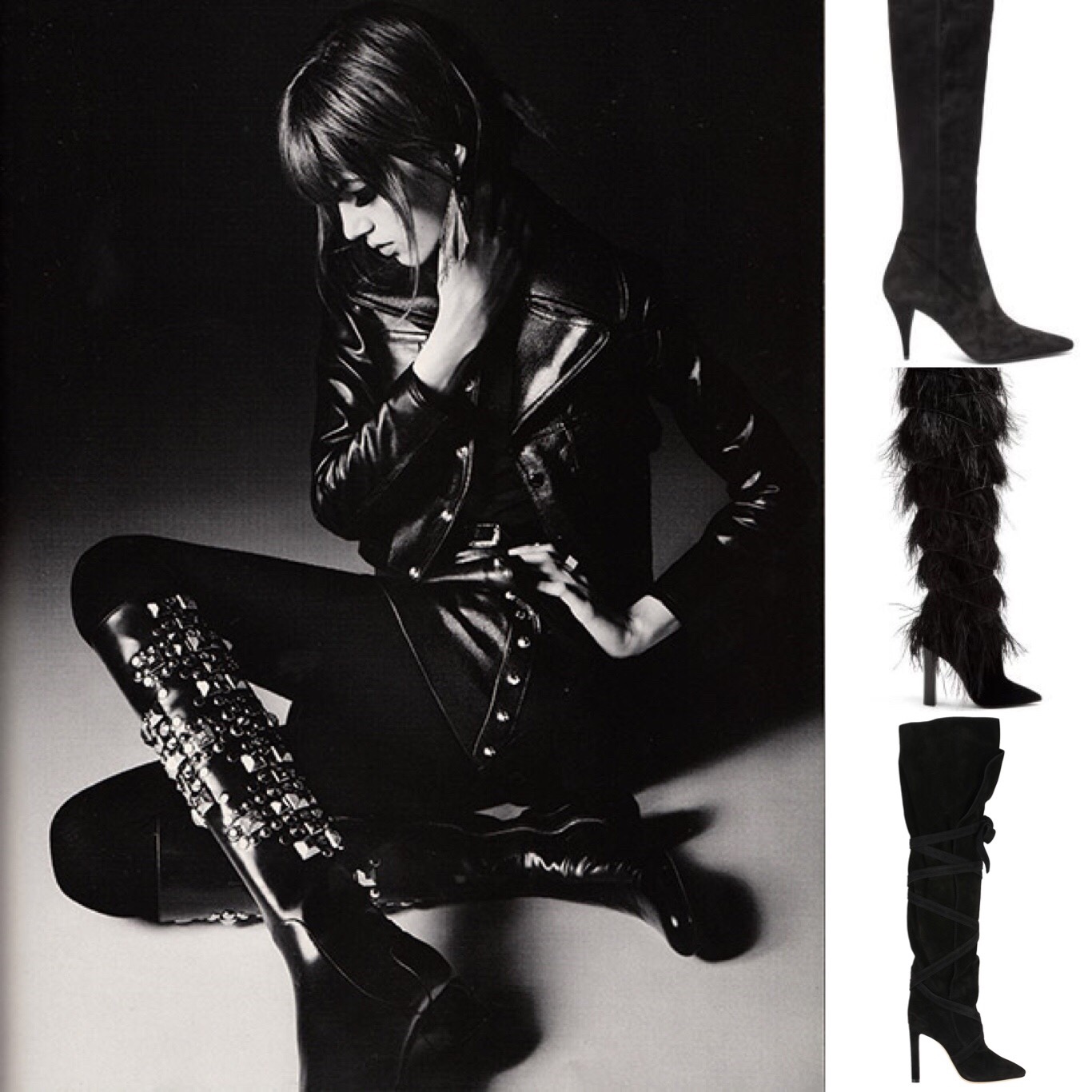 Knee High Boot Trends
The beauty of fashion is always personal taste, however, reviewing the data insights from LuxSeeker.com we can see dress boots and jewellery embellished boots emerging as trends.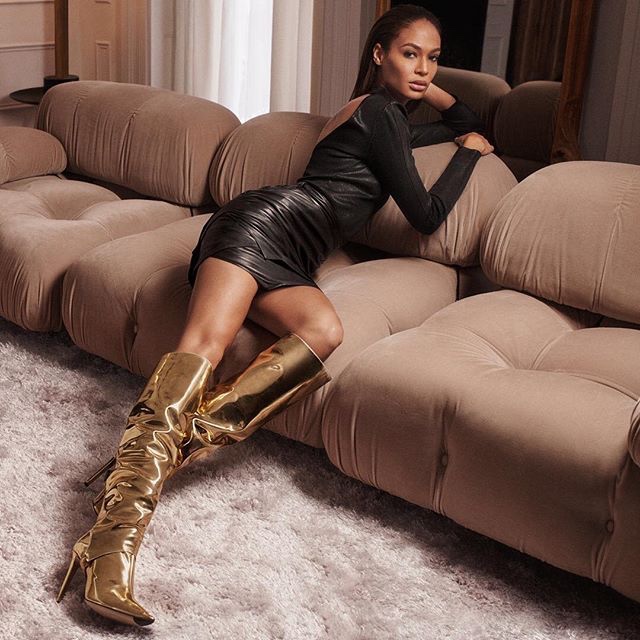 Knee High Boots Season
Knee high boots are predominately a winter wardrobe staple but with the right outfit and occasion, or indeed freak weather condition can be worn through the seasons.

Enjoy the latest luxury knee high boot deals with LuxSeeker.com today.
Read the full Luxury Boot Guide from LuxSeeker.com covering all styles, colours and designers of luxury boots.